Harvey Weinstein's Sexual Harassment Hollywood Scandal
In the weeks since sexual harassment allegations against Harvey Weinstein have first emerged, four new accusers have come forward, pushing sexual harassment allegations against him back to the '70s.
Weinstein has had a three-decade history of harassing women. His colleagues and staff were aware of his behavior. Moreover, his board of directors knew of at least eight financial settlements with women Weinstein had allegedly sexually harassed.
An article in the New York Times, written by Jodi Kantor and Megan Twohey, exposed numerous sexual harassment allegations dating back to 1990s. Since then more women have came forward to tell their stories. Beginning with actresses Angelina Jolie and Gwyneth Paltrow a number of other women actresses and Weinstein company staff alleged they were sexually harassed by Weinstein.
Since the release of the New York Times article, news outlets have featured stories on Weinstein's multiple alleged sexual indiscretions, a rapidly growing number of accusations have emerged.
The most up-to-date list of accusers
1. Amber Anderson, actress, states Weinstein coerced her into a private meeting behaved inappropriately, propositioning a personal relationship to further her career.
2. Lysette Anthony, model and actress, said Weinstein raped her in her home in the late 1980s.
3. Asia Argento, actress, model, director, states Weinstein asked for a massage and forcibly performed oral sex on her.
4. Rosanna Arquette, actress, director, producer said Weinstein asked for a massage while wearing only a bathrobe. He told her she was making a "big mistake" by rejecting him and claims he has made things "very difficult for (her) for years."
5. Jessica Barth, actress, stated Weinstein invited her to a business meeting at his Beverly Hills hotel. He had champagne waiting, and alternated between offering to cast her in a film and demanding a naked massage.
6. Ambra Battilana Gutierrez, model, audiotapes from a New York Police Department sting in 2015 show she was pressured by Weinstein. He seemingly admits to groping the model. Settlement was reached.
7. Kate Beckinsale, actress, Weinstein offered her alcohol during their first meeting when she was just 17. She thought the meeting would be in a conference room, but was told to go to his room. He opened the door in his bathrobe.
8. Zoe Brock, model, Weinstein cornered her in a hotel room during the Cannes Film Festival in 1997, asking for a massage while he was naked.
9. Liza Campbell, artist and writer, said Weinstein invited her to take a bath with him after meeting with him in his hotel room in 1995.
10. Marisa Coughlan, actress, alleged Weinstein asked her to meet at a hotel in 1999 to discuss a film role. He requested a massage from her.
11. Florence Darel, actress, Weinstein pursued her in the mid '90s and propositioned her in a hotel room while his then wife was in the room next door.
12. Emma de Caunes, actress, alleges Weinstein invited her to his hotel room in 2010. He then went into the bathroom and turned on the shower. He came out with an erection, demanding she lie on the bed.
13. Cara Delevingne, actress and model alleges Weinstein attempted to kiss her in a hotel room. He bragged about all the actresses he had slept with, how he had made their careers, and about other inappropriate things of a sexual nature.
14. Sophie Dix, actress, says she was sexually assaulted by Weinstein in the Savoy hotel in London in the '90s.
15. Dawn Dunning, waitress, aspiring actress, alleges Weinstein lured her to his hotel, where he waited in a bathrobe in front of contracts for his next three films -- but she could only sign them if she would have three-way sex with him.
16. Alice Evans, actress, stated Weinstein tried to touch and kiss her during the 2002 Cannes Film Festival. Her rejection of him negatively impacted her and her husband's careers.
17. Lucia Evans-Stoller, alleges she was approached by Weinstein at a New York club and invited to a meeting in 2004. He allegedly forced her to perform oral sex on him. She said he overpowered her, leaving her with no choice.
18. Angie Everhart, actress, model alleged Weinstein masturbated in front of her while on a boat during the Venice Film Festival.
19. Claire Forlani, actress, claims she dodged five different advances from Weinstein over the years.
20. Romola Garai, actress, she was told to arrive at Weinstein's hotel room, alone. He answered the door to the 18-year-old in his bathrobe.
21. Louisette Geiss, an actress, screenwriter, said Weinstein invited her to his room to discuss her script, but he returned from the bathroom in nothing but a robe with the front open. He got into the bathtub and kept asking her to watch him masturbate.
22. Louise Godbold, co-executive director of a non-profit describes being trapped in an empty meeting room, being propositioned for a massage and being touched on her shoulders.
23. Judith Godrech, actress, was invited to breakfast with Weinstein. He had just acquired her film and said he wanted to talk about planning an Oscar campaign. He asked to give her a massage, she refused. He then proceeded to pull off her sweater.
24. Trish Goff, model, actress, alleges Weinstein groped her during a lunch meeting in 2003. When they stood up to go, he started groping her, grabbing her breasts, face and trying to kiss her.
25. Heather Graham, actress, states Weinstein allegedly insinuated that she would need to have sex with him in order to get a role in one of his upcoming films.
26. Mimi Haleyi, former production assistant, Weinstein told her to come by his hotel. When she did, he suggested she massage him. Later in New York, Weinstein allegedly forced himself on her orally while she was on her period.
27. Lena Headley, actress, describes an incident in 2005 involving suggestive comments from Weinstein. Years later, he asked her personal questions about her love life before asking her up to his hotel room.
28. Dominique Huett, actress, filed a lawsuit October 24 against The Weinstein Company, alleging Weinstein pressured her into sex in 2010 and that his company knew about multiple allegations of sexual misconduct dating back to the '90s.
29. Angelina Jolie, actress, filmmaker, humanitarian, states she rejected advances by Weinstein in a hotel room. She chose to never work with him again and warned others when they did.
30. Ashley Judd, actress, political activist, states during a 1997 breakfast meeting at Weinstein's hotel room, the producer propositioned her, saying he could give her a massage or she could watch him shower.
31. Katherine Kendall, actress, alleges Weinstein convinced her to stop by his apartment in 1993. He came out of his bathroom in a robe, asking for a massage. She refused; he left the room, returning nude, and would not let her pass him to get to the door.
32. Minka Kelly, actress, described how Weinstein allegedly propositioned her to be his girlfriend.
33. Heather Kerr, actress, described a 1989 encounter with Weinstein where he exposed himself to her and said she had to sleep with him and other producers to succeed.
34. Mia Kirshner, actress, alleges Weinstein harassed her in a hotel room.
35. Laura Madden, London assistant, alleges Weinstein asked her for massages at hotels in Dublin and London in 1991, adding he had a way of making anyone who objected feel like an outlier.
36. Natassia Malthe, actress, said Weinstein barged into her London hotel room and raped her in 2008 then masturbated in front of her.
37. Brit Marling, actress and writer, was asked if she wanted a massage, champagne, strawberries or a shower together.
38. Sarah Ann Masse, writer, actress, alleges Weinstein hugged her while in his underwear and told her he loved her during an interview for a nanny job in 2008.
39. Rose McGowan, actress, reached undisclosed settlement with Weinstein in 2007. In 2016, she tweeted that she was raped by a studio head in 2007, but did not identify Weinstein at the time.
40. Katya Mtsitouridze, TV host, said Weinstein harassed her. He arranged a private meeting in 2004 where he greeted her in a bathrobe and suggested she give him a massage.
41. Emily Nestor, temporary employee, who worked just one day for the Weinstein Company in 2014, was invited to a hotel room and allegedly propositioned by Weinstein.
42. Connie Nielsen, actress, claims the producer put his hand on her thigh during an opening night of a film.
43. Lupita Nyong'o, actress, said Harvey led her into his bedroom announcing he wanted to give her a massage. Weinstein's advances continued later during a dinner in New York.
44. Gwyneth Paltrow, actress, states Weinstein summoned her to his suite at a hotel for a work meeting. He allegedly placed his hands on her and suggested they head to the bedroom for massages.
45. Zelda Perkins, former assistant to Weinstein, confronted him after being harassed on a near daily basis during the time she worked for him. At the Venice Film Festival in 1998, he assaulted a colleague, and the women settled for approximately $330,000.
46. Vu Thu Phuong, actress, claims Weinstein made sexual advances during a hotel room meeting in 2008, attempting to teach her how to perform in a sex scene
47. Tomi-Ann Roberts, aspiring actress, says Weinstein, sent her scripts and asked her to meet to discuss the film. When she arrived, he was nude in the bathtub. He allegedly suggested she get naked because the character she might play would have a topless scene.
48. Erika Rosenbaum, actress, said Weinstein held her by the back of her neck while masturbating in front of her in a hotel room during the Toronto International Film Festival in the mid 2000s.
49. Melissa Sagemiller, actress, claims Weinstein harassed her when she was 24-years-old during a meeting in his hotel room, and allegedly refused to let her leave until she kissed him.
50. Léa Seydoux, actress, said Weinstein invited her to his hotel room for a drink and later lunged at her, attempting to kiss her.
51. Lauren Sivan, TV reporter, claims she was cornered by Weinstein in the kitchen of a restaurant. He reportedly masturbated and ejaculated into a nearby potted plant.
52. Mira Sorvino, actress, said Weinstein started massaging her shoulders, making her uncomfortable, and then tried to get more physical, sort of chasing her around. Weeks later, he evaded her doorman and showed up at the door of her apartment. She scared him off.
53. Tara Subkoff, actress, says Weinstein sexually harassed her in the 1990s, recalling when he sat her on his lap he had an erection.
54. Paula Wachowiak, former production assistant for Weinstein, alleges he exposed himself to her when she was a 24-year-old production assistant on his first film. Later she alleges he asked if seeing him naked was the highlight of her internship.
55. Sean Young, actress, says Weinstein exposed himself to her while on the set of Love Crimes.
56. Annabella Sciorra, actress, claims Weinstein violently raped her in the early 1990s and repeatedly sexually harassed for the next several years.
57. Daryl Hannah, actress, alleges Weinstein sexually harassed her on two different occasions over the last ten years.
Anonymous accusers:
58. An unidentified woman, who worked for Weinstein said he brought her to a hotel room under a professional pretext, then changed into a bathrobe and forced himself on her sexually.
59. An actress states Weinstein raped her in 2013. This is under investigation by the Los Angeles police.
60. Former Miramax employee says Weinstein raped her in the basement of his London office in 1992.
The domino effect
In the weeks since the allegations against Weinstein began, similar stories have emerged in industries other than the film, music and entertainment industry. Just in Hollywood, men like Brett Ratner, James Toback, Kevin Spacey, Chris Savino, among others have been accused of sexual harassment, assault or misconduct.
According to the Equal Employment Opportunity Commission (EEOC) approximately 30 percent of 91,500 complaints received in 2016 were founded in sex-based workplace harassment. According to the EEOC, that number is much higher, as three-fourths of those sexually harassed at work do not tell anyone. In the wake of the Weinstein scandal, millions of women have posted the "MeToo" hashtag on social media sharing their sexual harassment and assault stories.
In California, the laws relating to reporting sexual harassment and retaliation are very strict. However, sexual harassment and retaliation still thrive in the workplace, especially in professions heavily dominated by men. Though sexual harassment is widespread, it often goes unreported. Often, victims of sexual harassment do not realize that the unwanted behavior is illegal, or they feel uncomfortable reporting the behavior to their supervisors. Sexual harassment cases are best handled by an experienced employment attorney.
Reached at her Los Angeles office, Betsy Havens, an employment attorney with Strong Advocates, was asked what she would tell clients to do in relation to talking to the media or using social media to speak out about sexual harassment in the workplace. "When the accused is a high profile individual or company, press releases and the media can be very helpful advocacy tools. Sharing the client's story with the media can help other victims come forward, and it can also help put pressure on the accused to settle the cases more quickly."
"With that said, when clients have been victims of sexual harassment or assault and are interested in pursuing a lawsuit, I always want to be sure that everything they are sharing with the public is helpful--and not hurtful--to their case and ultimately themselves. I generally suggest they put very little on social media and often recommend suspending their accounts."
Dealing with sexual harassment at work
Of concern when dealing with sexual harassment in the workplace is the presence of fear of retaliation from the offender. In Weinstein's case his victims feared damage to their careers or hardship in finding new work, if they said anything. In fact, it was precisely that fear that kept Daryl Hannah and Annabella Sciorra silent for many years because the harassment they were subjected to took place in private. Does that make a sexual harassment case more difficult to prove?
According to Havens, "A jury's job is to decide whether--based on the totality of evidence-- it is more likely than not that harassment or assault occurred. Even if harassment or assault takes place in private, often times, the victims have told people, sent text messages, sent Facebook messages shortly after they have been harassed or assaulted. These witnesses can testify about what the victim told them, and any messages sent become evidence."
"In other instances, the harasser has sent flirtatious text messages and emails that demonstrate ongoing harassment. Other times, women are significantly impacted by sexual harassment and assault, and it causes them to have relationship problems, nightmares, severe depression and anxiety that witnesses or experts can discuss."
Sexual harassment in the workplace, whether carried out by a co-worker, non-employee, the manager or the company owner, is illegal if the conduct creates a hostile work environment and interrupts the worker's career goals. It is not just inappropriate advances that define sexual harassment either. It includes unwelcome physical behavior or verbal commentary that creates a hostile workplace.
Sexual harassment at work may include but is not limited to:
Telling lewd joke, sharing sexual conquest stories
Sending suggestive correspondence
Sharing sexually inappropriate images with co-workers
Making inappropriate sexual gestures
Inappropriately touching someone
Making sexual comments about clothing, body parts or appearance
In the face of the sexual harassment allegations, Weinstein has denied the accusations. According to Weinstein's spokeswoman, he never had non-consensual sex with any of the accusers and never retaliated against any woman for refusing his advances. He is now allegedly seeking counseling in the hope of putting his life back together again. He has not yet been charged with any crimes, although the Los Angeles police department has launched at least one investigation into an alleged rape that took place in 2013.
The fallout
As a result of the scandal, Weinstein's wife, Georgina Chapman, announced she was leaving him. On October 8, 2017 Weinstein was fired from the company that he co-founded with his brother, and resigned from the company's board October 17, 2017. Additionally, Weinstein was thrown out of the Academy of Motion Picture Arts and Sciences, and donations Weinstein had given to various Democratic politicians were returned. Police in London, New York and Los Angeles indicated they were investigating sex abuse charges.
Numerous lawsuits are being drawn up against Weinstein. An actress accusing Weinstein of sexually assaulting her filed a negligence lawsuit against his (former) company. Dominique Huett is seeking $5 million and is alleging the Weinstein Company "aided and abetted" Weinstein in "repeated acts of sexual misconduct." It is alleged he invited Huett to his hotel room to talk about her acting career. He asked for a massage then suggested he perform oral sex on her. Although she refused, he proceeded anyway and allegedly masturbated in front of her offering her a role in a reality show when he was done.
Additionally, New York attorney general, Eric Schneiderman, is opening an investigation into possible civil rights violations and sexual harassment at Weinstein's company.
Weinstein, himself, has also filed a lawsuit against the Weinstein Company to obtain company records. He hopes to find information that could assist in his defense against sexual assault allegations and defend the company against being harmed by possibly unjustified legal settlements. Weinstein intends to determine if confidential information was leaked to the media, whether or not he was wrongfully terminated, and if the board is looking into a fire sale of the company.
Arguably, Weinstein was fired for cause and he may find it difficult to obtain company records since his former company no longer employs him. A member of the board of directors at the Weinstein Company said that, "In light of new information about misconduct by Harvey Weinstein that has emerged in the past few days, the directors of The Weinstein Company — Robert Weinstein, Lance Maerov, Richard Koenigsberg and Tarak Ben Ammar — have determined, and have informed Harvey Weinstein, that his employment with The Weinstein Company is terminated, effective immediately." Board members are also considering changing the corporate name.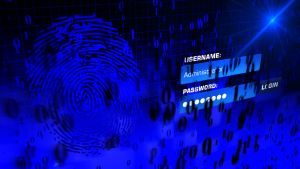 Over one million WordPress websites have been infected by a malware campaign called Balada Injector since 2017, according to cybersecurity firm GoDaddy's Sucuri. The attackers behind the campaign use all known and recently discovered vulnerabilities in WordPress themes and plugins to breach sites. They typically play out their attacks in waves once every few weeks,…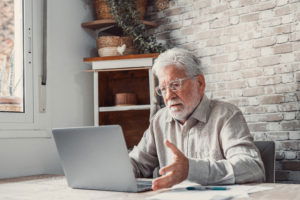 As a law firm marketing director, you understand the importance of SEO in driving traffic to your website and generating leads for your firm. However, convincing the partners of your law firm to invest in SEO can be a daunting task, particularly if they do not understand its benefits. Here are some tips on how…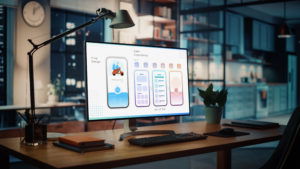 User experience, commonly referred to as UX, is an essential aspect of any marketing strategy, including law firm marketing. It encompasses everything that the user experiences while interacting with a product or service, including ease of use, accessibility, visual appeal, and overall satisfaction. The psychology behind user experience is a fascinating subject, and understanding it…