Hazing Incident of a Fraternity Pledge at Another University Campus
In Baton Rouge, Louisiana, police are conducting an investigation into the death of Maxwell Gruver, a freshman at Louisiana State University (LSU), who lost his life following a gathering at a school fraternity.
Authorities believe his death was caused by hazing, which is a misdemeanor that results in expulsion from school, and is punishable by a maximum of 30 days in prison.
Police have issued arrest warrants for eight students, and two others in connection with the fatality caused by hazing.
The 10 men range in age from 19 to 21. Additionally, one of them also faces a charge of negligent homicide, which is a felony. According to a spokesman, two of the men, Sean Paul Gott, age 21, and Patrick Forde, age 20, were former students at the school
Gruver was just 18 years old when he died on September 14 following an event at the Phi Delta Theta fraternity, which he was attempting to join. Gruver and other pledges had received an invitation to an event at the chapter the previous night. When they arrived they were asked questions about the fraternity in the form of a quiz, and were instructed to drink alcohol if they gave wrong answers. According to the East Baton Rouge Parish Coroner's office, Gruver died due to acute alcohol intoxication with a blood alcohol level of .495.
The fatality occurred at a time of heightened scrutiny of drinking behavior and fraternity culture on college campuses. Such close attention to the practice of hazing has arisen, in large part, because of the Penn State hazing death of Tim Piazza on February 3. Due to horrific hazing practices on the part of members of Beta Theta Pi, Piazza suffered a lacerated spleen, an abdomen full of blood and multiple traumatic brain injuries. Upon falling down a flight of stairs during a hazing event at his fraternity, the members waited almost 12 hours prior to calling 911. Although he had surgery a short time after his arrival at a hospital, he succumbed to his injuries and died.
In response to the hazing death at LSU, the college halted all Greek activities. However, some have since been permitted to occur on campus, and the college created a task force to study fraternities and culture on campus. According to a LSU spokesman, eight of the men facing charges were members of the fraternity.
At first, Phi Delta Theta was placed on an interim suspension by the school. Then, the national organization revoked its charter. LSU has previously been the subject of a hazing incident, for it was reported in the school newspaper, The Daily Reveille, that the chapter had been suspended the prior year in the midst of an investigation by the university of a prior complaint regarding hazing.
The response of Penn State was to transfer discipline of the fraternities from the IFC, a group managed wholly by fraternity brothers, to the Office of Student Conduct. The university also requires its employees to perform checks on fraternity parties, and has banned Beta Theta Pi from campus.
As both fatalities reveal, hazing can have deadly, and severe consequences for those involved. It can result in loss of life, extreme grief and heartbreak for the families and friends of the victims, and serious criminal charges for the perpetrators. And among the pledges who were not killed by the hazing, many were tortured mercilessly to the point at which they suffered through some of the worst indignities imaginable.
Despite the lawsuits and huge sums in damages recovered by the families of victims, the loss of insurance for the fraternity organizations from insurance companies, the hazing practices persist. Many fraternities are self-insured, and pool their funds to establish a fund from which damages are paid to parents whose children were killed in hazing incidents.
Hopefully, the recent fatalities due to hazing will prompt improvements in the behavior of fraternity members, and encourage university executives to take a more active role in the management of fraternities and their practices.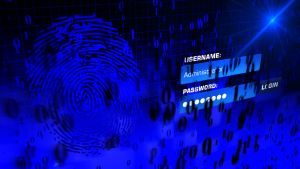 Over one million WordPress websites have been infected by a malware campaign called Balada Injector since 2017, according to cybersecurity firm GoDaddy's Sucuri. The attackers behind the campaign use all known and recently discovered vulnerabilities in WordPress themes and plugins to breach sites. They typically play out their attacks in waves once every few weeks,…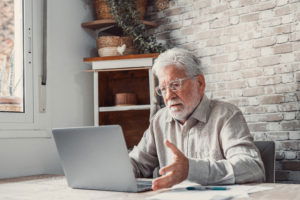 As a law firm marketing director, you understand the importance of SEO in driving traffic to your website and generating leads for your firm. However, convincing the partners of your law firm to invest in SEO can be a daunting task, particularly if they do not understand its benefits. Here are some tips on how…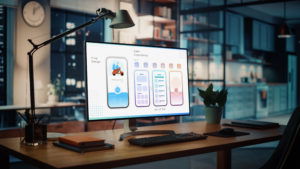 User experience, commonly referred to as UX, is an essential aspect of any marketing strategy, including law firm marketing. It encompasses everything that the user experiences while interacting with a product or service, including ease of use, accessibility, visual appeal, and overall satisfaction. The psychology behind user experience is a fascinating subject, and understanding it…