How a Recent Supreme Court Ruling Affects Workers' Rights
In a decision that could impact roughly 25 million employees, the U.S. Supreme Court ruled workers may not come together in class action suits to contest federal labor law violations.
The issue divided the court in a 5 to 4 vote, with the more conservative justices siding with the majority.
The debate centered around two federal statutes. The employees argued they have a right to collective action under the National Labor Relations Act. The employers contended they have a right to prohibit collective action under the Federal Arbitration Act.
Writing for the majority, Justice Neil Gorsuch stated the National Labor Relations Act, passed in 1935, does not override the Federal Arbitration Act, which was enacted in 1925. Therefore, employees who sign contracts with arbitration clauses that forbid class actions must resolve disputes against their employers on an individual basis.
"The policy may be debatable but the law is clear: Congress has instructed that arbitration agreements like those before us must be enforced as written," Gorsuch wrote. "While Congress is of course always free to amend this judgment, we see nothing suggesting it did so in the [National Labor Relations Act] -- much less that it manifested a clear intention to displace the Arbitration Act. Because we can easily read Congress's statutes to work in harmony, that is where our duty lies."
The court delivered the ruling for cases involving charges that employers had underpaid their workers. The employees, whose contracts required them to agree to arbitration and a class action waiver, tried to sue together. The employers in the consolidated cases were accounting firm Ernst & Young, software company Epic Systems and oil company Murphy Oil USA.
Justice Ruth Bader Ginsburg wrote the dissent, recognizing the "strength in numbers" for employees seeking decent conditions from their employers and asserting the National Labor Relations Act trumps the Federal Arbitration Act.
"The inevitable result of today's decision will be the underenforcement of federal and state statutes designed to advance the well-being of vulnerable workers," Ginsburg wrote.
The dissent cited a report that found in three major cities, low-wage employees lost an estimated $3 billion in legally owed wages annually.
Ginsburg also noted the cost to workers in bringing forward individual claims will often be much greater than what they could gain.
"This [decision] will have huge implications for workers' rights," said Dan Kalish, the managing partner of national employment law firm HKM Employment Attorneys LLP.
"Class actions were a mechanism that held companies responsible when they engaged in illegal practices that affected a lot of employees, but where the damages were relatively low so that it did not make sense for each employee to file a separate lawsuit," Kalish said. "But this ruling now allows companies to prevent any of their employees from filing class action suits – a decision that will allow companies to engage in significant wrongdoing without ever being held accountable."
The inclusion of arbitration clauses in employment contracts has risen in recent decades and is a common practice in many industries. A recent study by the Economic Policy Institute, a nonprofit based in Washington, D.C., revealed the share of non-union employers subjecting their workers to arbitration requirements rose from two percent in 1992 to 54 percent in 2017. About 23 percent of non-union employees have waived their right to collective action.
The study, published last year, predicted if the Supreme Court were to side with the employers in the cases, then "imposing mandatory arbitration with class action waivers is likely to become the predominant management practice and workers will find it exponentially more difficult to enforce their rights going forward."
Although the cases concerned wage disputes, the potential ramifications of the court's decision on class action discrimination and other civil rights claims are unknown.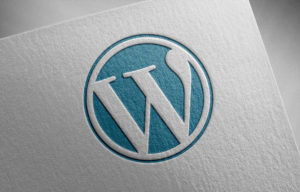 Are you looking to maximize your law firm's website's potential? You're in the right place. WordPress offers a wealth of plugins that can improve your website's functionality, from search engine optimization to online event scheduling. Here are five must-have plugins for law firms: Gravity Forms – Communication is key when it comes to your law…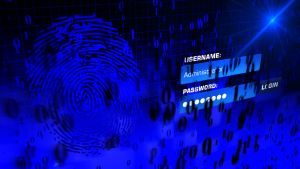 Over one million WordPress websites have been infected by a malware campaign called Balada Injector since 2017, according to cybersecurity firm GoDaddy's Sucuri. The attackers behind the campaign use all known and recently discovered vulnerabilities in WordPress themes and plugins to breach sites. They typically play out their attacks in waves once every few weeks,…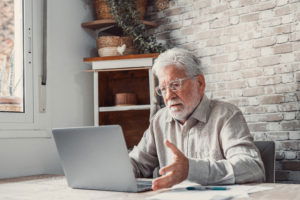 As a law firm marketing director, you understand the importance of SEO in driving traffic to your website and generating leads for your firm. However, convincing the partners of your law firm to invest in SEO can be a daunting task, particularly if they do not understand its benefits. Here are some tips on how…