Artificial Intelligence Isn't Replacing Lawyers but It Can Make Them More Efficient
Continuous developments in machine learning technology carry implications for the way firms of all sizes will manage workloads and business development.
Although it has not been as widely accepted in the legal community as in other industries, artificial intelligence (AI) is quickly becoming recognized as a viable tool that can be used to improve the efficiency with which lawyers complete their work.
AI is the capacity of machine intelligence to perform actions that are not directed by humans. Machine learning, as applied to the law, is the process of teaching computer programs, how to interpret legal terminology and documents. While some have expressed concern over the potential for AI to take over lawyers' jobs, others believe that the technology will merely shift the type of work attorneys perform.
Noah Waisberg, co-founder of Kira Systems, a proprietary machine learning technology that is used in the analysis of contracts, thinks that AI has had, and continues to have, a considerable effect on large-scale litigation. Waisberg, who was a panelist on "Hot, or Not-Watson and Beyond" at the CodeX FutureLaw Conference, believes strongly in the need to structure machine learning technology in ways that address specific law firm needs.
Kira Systems, previously called Diligence Engine, was once connected with merges and acquisitions, the practice area in which Waisberg specialized while working as an associate at the law firm, Weil, Gotshal & Manges LLP, in New York. However, because Kira Systems' software can perform functions other than diligence, the company rebranded to reflect its broader application, including data extraction, contracts, audits and consulting. There are many repetitive tasks attorneys perform every day, and often mistakes are made as attorneys and staff get into performance ruts, looking over and over again for the same thing. Machine learning software, like that developed by Kira Systems, has the potential to perform these functions quickly and with fewer mistakes.
Both machine learning and AI can be used by law firms to accomplish certain tasks more efficiently than humans. Repetitive, high-volume work may be more accurately performed by a computer. Some clients who use AI have said that they are able to complete contract reviews in 20 to 60 percent, and even 90 percent, less time than they could without using the software. They also said they could perform the review as well as, or better, than they did when they were not using the software. The key to AI's ability to become relevant is the pairing of speed with results; the software must be able to perform tasks with as much accuracy as humans — and it appears that is becoming the case.
AI to parse contracts
Lawyers can use AI to parse contracts and evaluate their merits or needs. Law firms are increasingly identifying the need to embrace technology and use it to assist them in automating parts of their contract management systems. According to Noory Bechor, co-founder and CEO of LawGeex, a contracts analysis tool, machine learning can be used to eliminate the need to apply search techniques to contracts, thereby enabling lawyers to simplify their legal work. The technology of AI has the capacity to comprehend the meaning of legal text, compare documents to databases of comparable contracts, and recognize standard clauses and irregularities.
Contract management AI has the ability to make comparisons between separate clauses within the contracts and hundreds of examples to recognize various aspects of the contracts. While predictive algorithms and automation are still in their early stages within the legal field, AI could enable lawyers to engage in more accelerated and precise contract management.
By reviewing a single contract in less time, lawyers have the potential to review a greater number of documents. And that is just the beginning. Contrary to current popular opinion, it may well be that automation will lead to the ability of lawyers to perform more complex tasks.
Machine assisted document review
Law firms routinely need to analyze documents of all types, and they need this analysis to be both efficient and secure. As technology increases the amount of data available, already cumbersome tasks like e-discovery, are becoming more daunting for firms as they parse enormous amounts of data case by case. Relativity Analytics is an assisted review platform that aims to assist firms with their e-discovery and data governance efforts. According to Relativity Analytics, software can be brought into a project's workflow at any time to help visualize data patters, prioritize documents and speed up review. Relativity Analytics learns from your choices to predict the correct decisions on as of yet unreviewed material.
Law firms and government entities often use document dumps to slow or halt the progress of a case by giving opposing counsel a seemingly impossible amount of information to parse. In one such case, Sheehan Phinney Bass & Green, a business law firm with offices in New Hampshire and Massachusetts, was faced with the task of reviewing 650,000 documents within a three-month arbitration deadline. Using Relativity Analytics, through a combination of keyword searches, email threading, clustering and categorization, Sheehan eliminated 95 percent of the documents, focusing on a manageable 30,000 documents containing key facts.
Charles Stewart, Manager of Electronic Discovery Services at Sheehan Phinney Bass & Green, says, "We use Relativity Analytics on every case. The combination of different features — email threading, categorization, cluster analysis — work in conjunction, often in a non-linear way, to get us the answers we're looking for and best serve our clients."
The firm Ballard Spahr faced a similar obstacle when assisting a client during a contract dispute. During discovery, Ballard Spahr was given an expansive collection of 2.8 million documents, many of which were irrelevant to the matter. The firm built a heat map that revealed the convergence of conceptually similar document groupings with essential data like key search terms and email domains. With a combination of assisted review methods, Ballard Spahr was able to eliminate 80 percent of the documents from review.
According to Caroline Pollard, Manager of e-Discovery Services at Ballard Spahr, "Analytics and visualizations in Relativity make our ECA process much more effective. The dashboards provide a quick, user-friendly view of our data, allowing us to act faster on the relevant issues."
A sometimes unforeseen result of using software to assist with document review is the additional insight a trained machine can bring to a case by making connections through data that humans may not have uncovered. The ability of software to see raw, unfiltered data without bias allows it to group data and reveal patters humans may fail — or not want — to see.
The robot judge
In addition to assuming roles within e-discovery and research, the capabilities of AI have developed to such a degree that AI can be used to make decisions. Consider the case involving a "robot judge" that was created by researchers and partners at the University of Pennsylvania. The technology of the robot judge can be used to make judicial decisions through the analysis of patterns in case text patterns. The software predicted the results of nearly 600 cases in the European Court of Human Rights with a level of accuracy that approached 80 percent.
The researchers who conducted the study have indicated that the software is not intended to take the place of judges. However, it could help in the process of prioritizing cases while recognizing violations of treaties. It also shows how advanced technology is being used to facilitate the performance of tasks that have become more burdensome as legal projects become more complex.
The justice gap
Artificial Intelligence has also been applied to the justice gap. For example, the DoNotPay robot automates the process of filing appeals of parking tickets. The same chat bot technology has been used to assist people in the U.K. in discovering whether they have been victims of a crime. This technology is referred to as LawBot, and as in the case of DoNotPay, was formed by law students at the University of Cambridge.
Identifying legal principles
Some lawyers are of the opinion that AI can identify legal principles that apply to many cases and facts. Artificial Intelligence has the capability to absorb a statement of facts written by a lawyer to go along with a summary judgment brief, and generate case law that was decided on the basis of facts with a similar pattern. Furthermore, AI has the ability to recognize patterns and similarities throughout various statutes to increase the amount of research of statutory construction. It can also be used to recognize patterns throughout case law and other legal resources to make comparisons among legal principles.
AI for recruitment
There has been resistance to using AI to replace objective decision-making. But this has not prevented law firms from replacing recruiters. There is a new application called Route 1 that has recruited thousands of lawyers and dozens of law firms within the first five months of its inception. Machine learning permits law firms to better serve their clients in that they are able to predict legal fees or tasks. Moreover, firms have the potential to increase their earnings because they can provide more services or manage their current services with more efficiency.
Limitations of AI
While contract, e-discovery and other forms of AI technology are moving forward rapidly, assisted review does not yet have the complexity of a review conducted by humans. Its weakness is that it is not yet as adept as people. It serves as a vehicle to help lawyers scrutinize contracts, and thus, can be a useful supplement to legal work. But it cannot draft a contract independently. Attorneys should be mindful of the fact that the use of AI alone will yield a very standardized work product, and therefore, it is advisable to view AI as a support system rather than a replacement at this point in its evolution.
Good work product requires some level of human intelligence in addition to AI. Although AI may serve to lower attorneys' ability to charge for tasks that are easily automatable, such as compiling boilerplate standard contracts and reviewing basic contracts, attorneys will still have much work to accomplish, such as the analysis of abstract legal issues.
The future of AI
Artificial intelligence technology may lead to the verification of the genuineness of contracts and their signatories. This could help the contract become more reliable and secure. Moreover, AI may play an integral role in the management of contractual duties. There may be automation of the extraction and management of the contract's data, thereby resulting in the creation of actionable items. Those watching industry developments hope that as computable contracts become established in the legal field, they may help increase the trustworthiness and compliance elements of contract automation.
Artificial intelligence will almost certainly continue to play a larger role in review and litigation preparation. Machine learning can be used to predict the likelihood of success in cases argued before specific judges. Or, software can be used to scan for IP infringements with photo recognition software. Firms could potentially save substantially on legislation costs using these applications.
The future of AI will also rely largely on firms' openness to unexpected uses of technology. As price pressure from clients and competition continues to increase, attorneys may find themselves more open to these types of new solutions.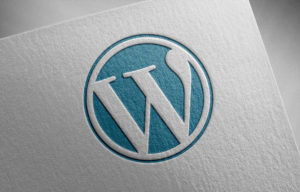 Are you looking to maximize your law firm's website's potential? You're in the right place. WordPress offers a wealth of plugins that can improve your website's functionality, from search engine optimization to online event scheduling. Here are five must-have plugins for law firms: Gravity Forms – Communication is key when it comes to your law…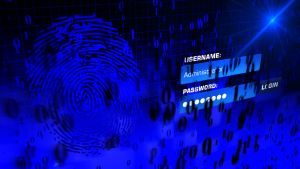 Over one million WordPress websites have been infected by a malware campaign called Balada Injector since 2017, according to cybersecurity firm GoDaddy's Sucuri. The attackers behind the campaign use all known and recently discovered vulnerabilities in WordPress themes and plugins to breach sites. They typically play out their attacks in waves once every few weeks,…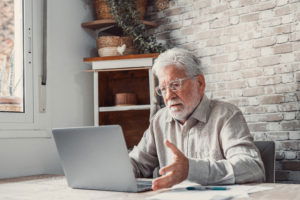 As a law firm marketing director, you understand the importance of SEO in driving traffic to your website and generating leads for your firm. However, convincing the partners of your law firm to invest in SEO can be a daunting task, particularly if they do not understand its benefits. Here are some tips on how…