How Artificial Intelligence Is Transforming Legal Ethics
Artificial intelligence (AI), a process that mimics certain operations of the human mind, is transforming legal ethics. However, using emerging and existing technologies to practice law raises complicated and complex ethical issues.
Consider some of the latest additions of legal technology:
A voice-activated personal assistant such as the RightsNOW App that handles legal research questions. While an interesting and useful tool, it needs to come with tough security.
Or the chatbot DoNotPay applicatio. This application was intended to help fight parking tickets, and it has contested over 160,000 tickets across London and New York, for free. DoNotPay now also helps people sue Equifax in small-claims court.
Contract Intelligence (COIN), that analyzes documents in seconds allowing for  significant cost savings. COIN replaced hundreds of human lawyer-hours in interpreting commercial loan agreements.
However, artificial intelligence is not new to the legal profession. Many lawyers already implement numerous technologies. For example, predictive coding is often used in e-discovery, and natural language processing is used in legal search. In fact, many legal pundits suggest that an attorney who ignores artificial intelligence (AI) does so at their own peril.
While AI is indeed not new, the latest offerings may come with a twist. New legal tech creates questions and concerns about ethics. Law and ethics rules have not yet caught up with existing technology.
Ethical issues raised by artificial intelligence
Some of the ethical issues faced by attorneys today are:
The duties of diligence and competence – Attorneys need to understand how the different technologies work. Lawyers need a working knowledge of what a program does to understand what outcome they can get by using it and what capabilities and limitations the AI tool may have.
Duties of supervision – Attorneys working with others on a case have a duty to ensure that work is done competently. This means not solely relying on AI for an accurate outcome. It also means supervising the use of AI.
Duties of comprehension  Not everything can or should be done by AI. It is up to the attorney to know what can and cannot be done and act accordingly.
Duty of knowing where to draw the line –Drawing a line between automation as a case strategy versus automation being used to augment case management.
Duty of knowing how far to use such technology –Utilizing technology correctly and appropriately is key. Law firms need to know when something may prove to be a risk for their firm and/or their clients.
Duty to ensure client privilege and confidentiality – Today, AI powered tools are used to share confidences. This needs to raise concerns about the security of hosted data, storage in the cloud and data commingling.
Unauthorized practice of law – Legal chatbots powered by AI are at the leading edge of controversy but are proving to be very useful in that they can fight parking tickets, draft privacy policies, advise crime victims or write up a non-disclosure agreement. The user triggers the AI powered chatbot by talking, which then simulates a conversation. This technology, if it is created or maintained by a lawyer is problematically viewed as the unauthorized practice of law.
The duty of inclusion and diversity – These two factors are critical for implementing justice. When programming AI may end up being biased because when AI is "trained," it is trained using human actions and decisions, which are already biased by the person(s) who made the decision.
The duty of legal training and education – Attorneys must competently keep up to speed with changes in the law and legal practice matters. This means staying abreast of legal technology. An attorney needs to know what they may expect to come out, or put another way, at least see and understand the risks and benefits of such technology.
In an effort to make headway in changing ethics rules, more than 30 states have added to their Model Rules of Professional Conduct the proviso that "[t]o maintain the requisite knowledge and skill, a lawyer should keep abreast of changes in the law and its practice, including the benefits and risks associated with relevant technology."
One thing is for sure. No matter what happens when introducing AI to the law, the only way it is going to work is if the human and AI gurus work together. AI is here to stay. Lawyers of the future will need to use AI.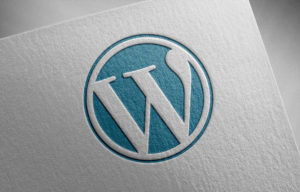 Are you looking to maximize your law firm's website's potential? You're in the right place. WordPress offers a wealth of plugins that can improve your website's functionality, from search engine optimization to online event scheduling. Here are five must-have plugins for law firms: Gravity Forms – Communication is key when it comes to your law…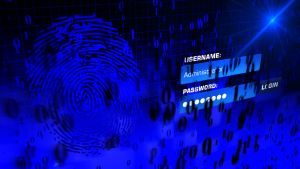 Over one million WordPress websites have been infected by a malware campaign called Balada Injector since 2017, according to cybersecurity firm GoDaddy's Sucuri. The attackers behind the campaign use all known and recently discovered vulnerabilities in WordPress themes and plugins to breach sites. They typically play out their attacks in waves once every few weeks,…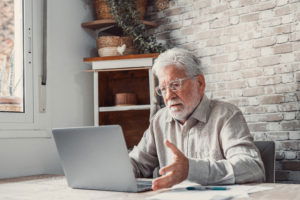 As a law firm marketing director, you understand the importance of SEO in driving traffic to your website and generating leads for your firm. However, convincing the partners of your law firm to invest in SEO can be a daunting task, particularly if they do not understand its benefits. Here are some tips on how…