How Data Analysis Is Disrupting the Legal Industry
The legal industry, like many others, is experiencing significant disruption due to transformative technology. One technology that is rapidly gaining traction is data analysis.
Data analysis is the gathering, inspecting and modeling of data in order to gain insight into how real-world processes work and make predictions and decisions about them accordingly.
Data analysis is rapidly taking hold in many industries as a way to make more objective measurements and gain valuable insight into the true nature of human-driven systems.
As with many technological advances, the legal industry has been slow to adopt data analysis as compared with other industries. This is partly because attorneys are risk-averse. But it also has to do with the nature of legal data.
The most readily analyzed and modeled data is highly quantitative in nature — think of the natural sciences. Science itself is data analysis in its broadest sense, and has been around for hundreds of years.
In the modern context, however, data analysis usually refers to applying these techniques to more qualitative data, especially of social and economic systems for commercial or governmental purposes. One example is "sabermetrics," the analysis of baseball statistics that helped the Oakland Athletics win 20 games in a row in 2002 and the subject of the film Moneyball. Although analysis of any human action is somewhat qualitative, sports stats are still largely quantitative, and therefore somewhat low-hanging fruit. Legal data analysis pushes the envelope much further.
Like the hard sciences, legal data analysis has been possible for as long as law has been practiced. Modern technology simply makes it more practical. One can imagine a lawyer poring over books of court records, painstakingly quantifying every relevant case for every client; now, data about cases is recorded digitally, making it more accessible. A gifted lawyer whose hobbies include statistical modeling might develop a rudimentary algorithm for applying that data; today, trained data scientists are developing such algorithms for commercial enterprises every day.
Benefits of Data Analysis
In order to judge the likely outcome of a case, or the best strategy to pursue, attorneys often rely on the sum of their individual experiences and perhaps those of the other attorneys in their firm. Call this anecdotal evidence, intuition or, less charitably, a hunch.
It goes without saying that intuition and hunches, while useful, are subjective and flawed. They also rely on data sets that are quite limited. Any one attorney, no matter how experienced, has a body of direct knowledge that is utterly dwarfed by the universe of available legal data. How can attorneys and firms begin to capitalize on this data and the cutting-edge work being done by data scientists?
First and foremost, law firms can use legal data analysis to win cases and secure good outcomes for their clients. Robust analytics can uncover patterns in how certain courts, or even certain judges, have ruled in past cases that are similar to your clients. It can also give more precise insight into how long a case might last. Best of all, analytics can give you intelligence about your opposing counsel. How much experience do they have with similar cases? How many open cases do they have right now?
Attracting clients is another benefit of data analysis. Firms can use it to quantify their experience relative to their competitors, their performance in specific courts or before certain judges, and the bandwidth available to new clients. Firms can also better inform clients as to what to expect from their case, from time to conclusion to an expected settlement or judgment amount.
Larger firms can even use data analysis to better understand their own operations. For example, deployment of resources and cost controls are increasingly important as firms tend to shift away from the traditional billable-hour model. Recording, modeling, and analyzing operational data allows decision-makers to act quickly and effectively.
Legal Data Analysis Products
The market for legal data analysis products, like the technology itself, is rapidly evolving. Here are just a few key players and the products they offer.
Lex Machina by Lexis Nexis is a powerhouse in legal data analysis. Firms can use the platform for marketing purposes by quantifying their experience in various ways — expertise with matters similar to a client's case, history with opposing counsel and performance before specific judges. Intelligence about opposing counsel and judges can help win cases, too. Litigants can use Lex Machina to understand trends in how judges rule on various types of motions, how long similar cases last, and the experience and case load of other firms.
E-discovery, with its need to search potentially vast amounts of data for certain information, is a ripe target for data analysis. Proofpoint is one product capitalizing on the space. It promises to dramatically reduce the time required to complete a comprehensive and defensible discovery using large or small data sets. Its various tools allow teams to analyze and visualize data from various perspectives, including key custodians, topic clustering and timelines.
Law firms need to know that legal data analysis helps not just lawyers, but clients, too. Your potential clients are increasingly able to compare you with your competition. Premonition is an online service that helps litigants choose a lawyer. It includes vital stats such as win rate, hourly rate and average case length, as well as performance before a given judge.
Another legal analytics product may even help clients avoid lawsuits in the first place. Intraspexion promises to assist companies and their in-house counsel to uncover potential litigation risks. By scouring email and other documents for keywords indicating legal issues such as allegations of discrimination or noncompliance, and cross-referencing those against ever-evolving algorithms, the product can alert leaders to nascent issues so that they can be addressed early and head off lawsuits.
Like many emerging technologies, data analysis is just beginning to have a significant impact on the practice of law. With the right tools and an appreciation of the future potential, early adopters can gain an edge on competitors and make an impact on clients.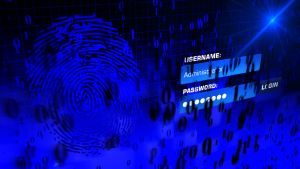 Over one million WordPress websites have been infected by a malware campaign called Balada Injector since 2017, according to cybersecurity firm GoDaddy's Sucuri. The attackers behind the campaign use all known and recently discovered vulnerabilities in WordPress themes and plugins to breach sites. They typically play out their attacks in waves once every few weeks,…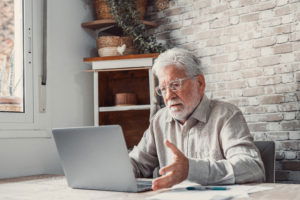 As a law firm marketing director, you understand the importance of SEO in driving traffic to your website and generating leads for your firm. However, convincing the partners of your law firm to invest in SEO can be a daunting task, particularly if they do not understand its benefits. Here are some tips on how…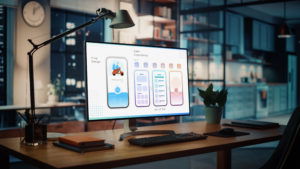 User experience, commonly referred to as UX, is an essential aspect of any marketing strategy, including law firm marketing. It encompasses everything that the user experiences while interacting with a product or service, including ease of use, accessibility, visual appeal, and overall satisfaction. The psychology behind user experience is a fascinating subject, and understanding it…