How Does Practice Management Software Fit Into the Business of Running a Law Firm?
Attorneys who run their own firms know that excellent legal work must be combined with careful business practices in order for the firm to be successful. Satisfying clients and winning cases will not help you if your billing and bookkeeping are not in order. And it will be difficult to win cases if you miss filing deadlines and do not plan casework properly.
Is practice management software the answer?
First of all, what is practice management software, and what does it do? Practice management software is available in all levels of quality and price, but all of the major brands will offer the following features.
Case Management
This is the most important feature of practice management software. Every business needs to manage contacts, appointments and billing, but law firms need to manage cases, and that means staying up-to-date on a combination of filing deadlines, court appearance dates and other appointments. The best software allows multiple attorneys working on the same case to access case information and maintain separate "to do" lists. Good practice management software will also perform conflict-of-interest checks and automatically alert the user to statutes-of-limitations problems.
Time Tracking
For attorneys who bill by the hour, the expression "time is money" rings true. Good law firm business practices demand that careful records be kept of how much time each attorney spends on each case, not only for accurate billing but for ethical reasons. Attorneys should keep track of time spent on contingency and set-fee cases as well, in order to measure efficiency and learn which kinds of cases bring the highest return. Practice management software should link time-tracking elements to billing and accounting features.
Creating Documents
A good practice management program should not only remind you when flings are due but help you prepare the documents themselves by linking to templates in your word processing program and automatically filling in court forms.
Contacts & Calendar Management
Your software should not only keep track of your telephone, email and postal mail contacts, it should be programmable to log and store important details of your correspondence and remind you when you need to respond to a phone call or email. With the right software, you and your staff should be able to view each other's schedules and make appointments.
So what brands of software are available, and how do they compare? The American Bar Association's Legal Technology Research Center has gathered information about 13 leading brands.
Practice Management Brands
AbacusLaw: AbacusLaw integrates case management with calendaring and conflict checks and allows client records to be linked to documents, court forms and emails. The AbacusLaw Gold version includes time and billing software. Different versions are available, tailored to specialties like family law, workers' compensation or personal injury. The AbacusSky feature stores data in the cloud, allowing users to access files from any Internet-connected PC. AbacusSync allows wireless synchronization with mobile devices. AbacusLaw starts at $47 per month per user, which includes training and tech support. The Gold version and AbacusSync are available at an additional cost.
Amicus Attorney: This brand offers case management, document assembly and management and conflict checks, along with a universal communication inbox. A separate Amicus Accounting program is available for time and billing. The Amicus Attorney Small Firm edition is priced at $499, plus $399 for each additional license. The Small Firm Accounting software is $399, plus $299 for each additional user. Maintenance and tech support are available for an additional fee.
Clio: Clio is a web-based program that provides standard case management features, including performance metrics for the attorneys and the practice. It includes time tracking and billing features, as well as trust accounting. Inherently cloud-based, it is accessible from any location, and an optimized iPhone version is available. The service starts at $49 per month for each attorney, plus $29 per month for each user from the support staff.
Credenza Pro: Credenza offers a free version, Credenza Basic, which works with Microsoft Outlook to organize contacts, emails and calendaring, according to client matters. Time logging is also available in the Basic version. Credenza Pro adds document collaboration, billing features and tech support for $24.95 per user.
HoudiniESQ: HoudiniESQ is modern web-based software that can be installed on-site. The on-site version is also webbased, but the firm's information resides on a host computer on the firm's premises. The software has standard case management features as well as time and billing, IM and chat, trust accounting and staff performance reports. The web-based version is priced at $64 per month per user. The on-site installation for firms of 50 users or less is $1,280, plus a $192 fee per user per year. However, for solo practitioners, the installation and service are completely free. The company says there is no catch; it hopes that solo practitioners will stick with them as their firms grow.
Legal Files: Legal Files provides software to law firms, governmental bodies, nonprofit groups and mediators, among others. The software includes case and matter management, time management and an e-billing module. The company does not make its pricing structure public.
MyCase: MyCase is a cloud-based service that offers Social Practice Management, focused on improving communication within a firm and with clients. The service provides case management, shared calendars, document management and time and billing features. It is available on all mobile devices. Monthly subscriptions are $39 per month per attorney and $29 per month per support staff user, including technical support and help getting started.
Needles: Needles is limited to basic case management and calendaring features, including conflict checks. The software provides expense tracking and reporting but not time management or billing features. Licenses are $1,000 per user, which does not include training and technical support.
PracticeMaster: PracticeMaster offers Basic and Premier versions. The Basic version provides case management, calendaring and conflict checks. The Premier version adds document assembly and customization by area of practice. Time tracking and billing are not included but are available through a separate program, Tabs3 Billing. There is free customer support for 60 days and an annual maintenance plan is available. PracticeMaster Basic is priced at $150, plus $50 for each additional user. The Premier version is $295, plus $150 for each additional user. A client server version is also available. Tabs3 Billing is priced at $295 for up to two users and $495 for up to five users, and it includes PracticeMaster Basic for free.
ProLaw: ProLaw's software includes standard case management features, including time tracking and billing, as well as in-context Westlaw research. Pricing plans are available by request from the company.
Rocket Matter: Rocket Matter is a webbased practice management service featuring standard case management elements, plus inter-office messaging. The time management element features an online stopwatch, and the billing function includes batch invoice creation. The service is $59.99 per month for one user and decreases incrementally depending on the number of users. Training and support are included.
Time Matters: Time Matters is available in a workstation or server version. The software offers matter management and calendaring and docketing. Time Matters can record time and expenses and provides basic billing services; it can also integrate with other LexisNexis products such as the Billing Matters program. The software is priced at $950 for the first user and $525 for each additional user, which includes maintenance for the first year.
Total Attorneys: Total Attorneys is webbased and Mac-friendly, offering case management and collaboration, calendaring and time tracking. The billing element supports multiple types of billing as well as trust accounting. Native iPhone and iPad versions are available. The price is $1 per month per user, which includes unlimited training
and support.
Is It Worth It?
Of course, before considering which brand of practice management software is best suited to your firm, it is worth considering whether such software is necessary at all.
On one hand, many attorneys have no business training, and any organizational tools that can help with tasks like project and time management, accounting and billing leave more time for attorneys to do what they know best. For anyone who has experienced glitches in transferring data from one application to another, the prospect of one integrated software suite has an undeniable appeal.
On the other hand, many brands of practice management software are expensive, and it may be unclear whether they are worth the cost. You should thoroughly evaluate your needs first. A recent study revealed that these programs do not always increase efficiency.
General Counsel Metrics, LLC collected data from the law departments of 138 companies—119 in the United States and 19 in Canada—about whether or not they use matter management software and/or contract management software. The study showed that general counsel that had adopted both types of software scored worse in certain metrics than law departments that had not adopted either or both.
The measures included legal spending as a percentage of revenue, internal and external spending and staffing costs as a percentage of revenue. Rees Morrison, the author of the study, cautions that this does not mean practice management software reduces efficiency, just that it may not be the boon that law firms expect. High tech does not always result in high profits.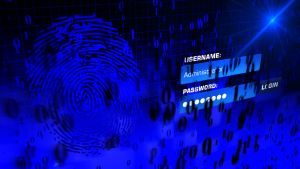 Over one million WordPress websites have been infected by a malware campaign called Balada Injector since 2017, according to cybersecurity firm GoDaddy's Sucuri. The attackers behind the campaign use all known and recently discovered vulnerabilities in WordPress themes and plugins to breach sites. They typically play out their attacks in waves once every few weeks,…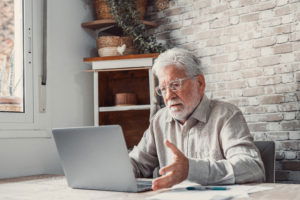 As a law firm marketing director, you understand the importance of SEO in driving traffic to your website and generating leads for your firm. However, convincing the partners of your law firm to invest in SEO can be a daunting task, particularly if they do not understand its benefits. Here are some tips on how…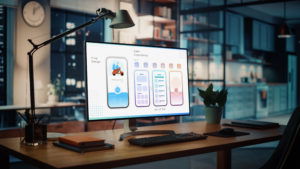 User experience, commonly referred to as UX, is an essential aspect of any marketing strategy, including law firm marketing. It encompasses everything that the user experiences while interacting with a product or service, including ease of use, accessibility, visual appeal, and overall satisfaction. The psychology behind user experience is a fascinating subject, and understanding it…