How Law Firms are Benefiting from User Generated Content
More and more digital marketers are recognizing the value of user generated content as part of their overall marketing strategies. Paying attention to what past and potential clients are saying online can be an effective way to grow any practice.
User generated content (UGC) is any type of content that is created by a company's audience or user of its products.
For law firms, content generated by their target audience or clients who have used their services can be referred to as UGC.
A wide range of content falls under the umbrella of UGC, including reviews, testimonials, social media posts, blogs, forum discussions and other material internet users create and engage in. For example, comments on a business's Facebook page and a customer review on Amazon are both considered UGC.
According to the Content Marketing Institute's report on 2015 Benchmark, Budgets and Trends, 78 percent of B2C companies were planning to use UGC in their marketing strategies in 2016. With internet users already creating a plethora of content around the products and services they use, it makes sense to tap into it for marketing purposes.
Advantages of user generated content
Word of mouth is especially important in the legal field. Because UGC comes directly from the consumer rather than the company, it serves as an effective way to build trust in a brand. For example, with law firm reviews, clients typically do not have much to gain from providing attorneys with positive publicity. As a result, their opinions are likely to be viewed as reliable and unbiased by a prospective client who is reading reviews to decide whether to hire a particular law firm over a competitor.
In addition, UGC is perceived as more authentic than traditional forms of advertising. Today's internet users value transparency in their relationships with the brands they use. According to statistics from Bazaarvoice, 84 percent of millennials report that UGC on company websites influences what they buy at least to some degree. They also view UGC as a good indicator of the quality of a product or service.
UGC can also provide social proof, a concept that suggests people tend to be attracted to a product or service they know others use and trust. If prospective clients see that individuals have taken the time to demonstrate how they have benefited from a law firm's services, they are more likely to gravitate toward it.
Types of user generated content
There are many types of UGC. However, not all of them are a good fit for law firms due to ethical reasons and the inherent nature of the legal field. While contests or Instagram campaigns might work well for other industries, they are likely to be ineffective for law firm marketing. Knowing how to leverage the most beneficial forms of UGC can reap huge dividends for attorneys looking to enhance their online reputation and attract more prospective clients.
Testimonials
Testimonials from former clients sharing their experiences and opinions are perhaps the most valuable form of UGC for attorneys. Because they come from previous clients, testimonials are likely to feel more authentic and relatable than an attorney proclaiming how great their law firm is.
Lawyers can either take snippets from existing online reviews or reach out to satisfied clients and ask if they are willing to write a testimonial. Many clients are happy to oblige so long as they are pleased with the services rendered. Unlike reviews which are likely to be unmoderated, attorneys have control over testimonials as they can decide which ones to display on their websites.
Not every client testimonial will be useful. The best ones are those that describe the benefits of the law firm's services and back up the claims being made on its website, such as speedy results and years of litigation experience. For example, they may detail a desirable outcome obtained in a case or how a particular lawyer skillfully handled a contentious lawsuit.
An additional benefit of adding client testimonials to a lawyer's site is that it increases the amount of content on the page, which helps with SEO. With permission, such UGC can also be repurposed for ads and social media.
Reviews
Today's review-driven culture encourages customers to share their experiences of using various products and services on websites like Yelp and Amazon. Data from Econsultancy indicates "61 percent of customers read online reviews before making a purchase decision." This makes review-based customer feedback one of the most persuasive forms of UGC in driving conversions.
Online reviews can attract new clients, reinforce the confidence of existing clients and boost SEO efforts. They can exist on a variety of platforms such as Facebook and Google+. Brands can say good things about themselves and list various achievements and awards, but they gain more credibility when an actual user says positive things about them. A Reevoo study states that 70 percent of customers value peer recommendations and reviews more than professionally written content.
While client reviews can be useful, it is important to remember that people also have the ability to share less-flattering points along with the positives. Although it is impossible to prevent negative reviews, being proactive about managing and protecting your online reputation is a must. Watch for dissatisfied customer reviews, particularly on third-party websites. Try to address the client's concerns if possible. What separates great businesses from mediocre ones is the manner in which they handle negative feedback.
Social media
Social media is one of the largest sources of UGC today. Companies such as Burberry and Coca-Cola have launched highly successful social media campaigns that encourage users to interact with their brands online. Coca-Cola's innovative Share a Coke campaign yielded a 2 percent increase in U.S. sales for the company. People engaged with the brand by sharing photos and using the hashtag #ShareaCoke across platforms like Facebook and Instagram.
Of course, such campaigns do not always have positive results. For example, Seaworld's #AskSeaworld Twitter campaign backfired when internet users began to criticize the company's practices instead of asking about topics like conservation and breeding.
Attorneys can encourage UGC on social media by sharing blog posts from their websites and commenting on substantial legal news on sites like LinkedIn. Doing so can encourage participation from online users in the form of "likes," comments and discussions.
Many businesses also run contests across social media to help drive engagement and build brand awareness with their target audience. While contests have benefited brands like Starbucks, they do not make sense in the context of law firm marketing.
Community content
When it comes to UGC, connecting with the audience is key. Regardless of how great the content created and shared by a law firm is, it cannot replace providing customers with the opportunity to express their opinions.
If users are asking questions and commenting on a public platform like a forum or a law firm's website, they are producing UGC that can potentially drive traffic and conversions. YouTube is a prime example of how questions and comments are beneficial for encouraging audience engagement.
One of the main advantages of allowing users to post comments and questions on a law firm's website is that it promotes online participation. It also reveals what people are actually searching for, which may be different from what attorneys assume their clients will be searching for. A firm's content marketing team will write FAQs based on the data they have, but there is no substitute for questions that come from actual clients and prospective clients.
When an attorney responds to a user's legal question with an informative answer, the individual is likely to express appreciation. Such UGC fulfills several marketing aims. Not only does it portray the firm as being committed to problem-solving and serving clients, but it also provides a positive interaction with a member of the public. Individuals with legal queries are often in search of law firms that can help them. As a result, they are likely to choose a lawyer with whom they have already had a positive experience that built trust.
Law firms seeking to use UGC should make sure its quality meets their brand's standards and matches the overall goals of their content marketing strategy. It is also important to take the target audience, platform and reach into account when planning a UGC marketing campaign.
UGC provides valuable opportunities to create a lasting connection with the company's target audience. Potential clients are able to learn more about a law firm and its services, while past clients have the chance to provide feedback on what it is doing well and what needs to improve. The insights gained from UGC efforts can help guide a firm's future content marketing strategy.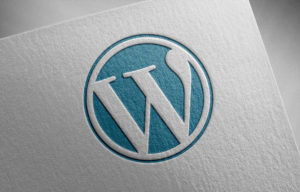 Are you looking to maximize your law firm's website's potential? You're in the right place. WordPress offers a wealth of plugins that can improve your website's functionality, from search engine optimization to online event scheduling. Here are five must-have plugins for law firms: Gravity Forms – Communication is key when it comes to your law…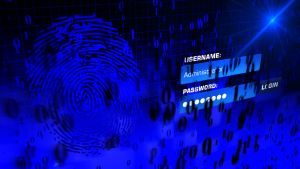 Over one million WordPress websites have been infected by a malware campaign called Balada Injector since 2017, according to cybersecurity firm GoDaddy's Sucuri. The attackers behind the campaign use all known and recently discovered vulnerabilities in WordPress themes and plugins to breach sites. They typically play out their attacks in waves once every few weeks,…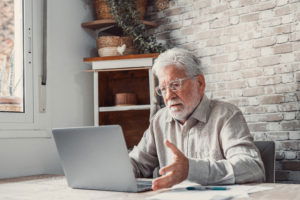 As a law firm marketing director, you understand the importance of SEO in driving traffic to your website and generating leads for your firm. However, convincing the partners of your law firm to invest in SEO can be a daunting task, particularly if they do not understand its benefits. Here are some tips on how…