How Law Firms Can Effectively Use Press Releases
Learn about best practices for writing a great title, summary, and telling a meaningful story with your law firm's press release.
Discover scenarios when law firms should send press releases.
Get specific tips for crafting press releases when adding new attorneys, promoting attorneys, winning awards, and filing a lawsuit.
Press releases allow law firms to share their successes, announce new hires or promotions, and position themselves as thought leaders in their respective practice areas. In this article, I will share best practices for writing a great title, writing a great summary, and telling your story in a meaningful way, as well as provide scenarios when a law firm should send a press release.
How to Write a Great Title for Your Law Firm's Press Release
The title of your press release is the first thing that journalists and readers will see, so it's important to make it eye-catching and attention-grabbing. Your law firm's press release distribution service will likely include Google News so you want to think of your title as a headline that people will need to feel compelled to click on to learn more.
A great title should be:
concise
descriptive
Relevant to the content of the release.
Avoid using clickbait-style titles, as they can come across as insincere and unprofessional.
For example, instead of using a title like "Law Firm Wins Big Lawsuit," try "XYZ Law Firm Secures Victory in Multi-Million Dollar Lawsuit." The latter title is more descriptive and informative while still being attention-grabbing.
Writing a Great Summary for Your Law Firm's Press Release
The summary of your press release should provide a brief overview of the key points you want to convey. It should be engaging and informative while still being concise.
A great summary should include the:
Who
What
When
Where
Why
And 'how' of the news you are sharing.
For example, a summary for a press release announcing the hiring of a new attorney could read: "XYZ Law Firm is pleased to announce the addition of John Smith, a seasoned litigator with over 20 years of experience. Smith will join the firm's litigation team, where he will represent clients in complex commercial disputes and employment law matters."
Like your title, you don't want to use a click-bait style statement like "You won't believe who XYZ law firm just added to their litigation team." This type of summary will lead to your press release being overlooked by serious news outlets.
How to Tell Your Firm's Story in a Meaningful Way
When writing a press release for your law firm, it's important to tell your story in a way that resonates with your target audience. For an online press release, your audience is both your target consumer that will access it via Google News, Apple News, or social media as well as journalists. This means focusing on the benefits of the news you are sharing, rather than just listing facts. Use real-life examples and anecdotes to bring your story to life and make it more relatable.
For example, if you are announcing a new pro bono initiative, you could share a story about how the initiative will help a specific community or individual. This will make the news more tangible and impactful, and help to differentiate your firm from others.
When Should a Law Firm Publish a Press Release?
There are many scenarios when a law firm should send a press release. Here are some of the most common:
Adding New Attorneys
When a law firm hires a new attorney, it's important to highlight their experience and qualifications in the press release. This can help to demonstrate the firm's commitment to hiring top talent and positioning itself as a leader in its practice area.
In addition to highlighting the new attorney's qualifications, law firms should also include information about the practice area they will be working in and the types of cases they will be handling. This can help to attract new clients who are looking for representation in that particular practice area.
It's also important to include quotes from the new attorney and the managing partner or hiring partner in the press release. This can help to add a human element to the news and give readers a better sense of the firm's culture and values.
Promoting Attorneys
When a law firm promotes an attorney to a new position, such as partner or practice group leader, it's a great opportunity to share the news with the media. This can help to position the attorney as an expert in their field, and can also help to boost the firm's reputation.
In addition to highlighting the attorney's accomplishments, law firms should also include information about their new role and responsibilities. This can help to give readers a better understanding of the attorney's area of expertise and the types of cases they will be handling in their new position.
Including quotes from the promoted attorney, as well as from the managing partner or other senior members of the firm, can also help to add credibility to the news and highlight the firm's commitment to promoting from within.
Winning Awards
Winning awards is a significant achievement for any law firm or attorney.
When crafting a press release about an award, provide details about the award itself, such as the organization that granted it, the selection criteria, and any notable past winners.
Winning a Lawsuit
When a law firm wins a lawsuit, it's a great opportunity to earn some national press. Lawsuits with notable plaintiffs or defendants can picked up by major outlets and if one of the involved parties is a publicly traded company, finance and market publications that cover news for investors can lead to a ton of exposure.
Filing a Lawsuit
This one requires a little extra attention. Your lawsuit press release should provide background information on the case, such as the parties involved, the nature of the dispute, and the legal basis for the claim, the jurisdiction where the case is filed, and a case number.
However, your wording of the press must always cite the lawsuit when making a claim. For example, you wouldn't say, "ACME Inc. intentionally shipped dynamite that exploded without warning." Instead, you would draft a statement citing the lawsuit, such as "According to the lawsuit filed on behalf of XYZ Law Firm's client, Mr. Wile E. Coyote, ACME promoted, sold, and shipped a product that caused Mr. Coyote significant harm and injuries."
If you make accusatory statements without citing the claims made in the lawsuit, mainstream publications may hesitate to publish your press release.
Start the Press!
Whether you're drafting a press release for local publications or online distribution, these tips will help you grab the attention of readers and journalists alike.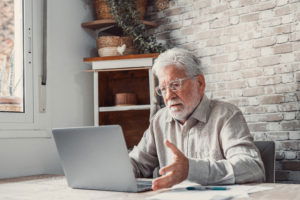 As a law firm marketing director, you understand the importance of SEO in driving traffic to your website and generating leads for your firm. However, convincing the partners of your law firm to invest in SEO can be a daunting task, particularly if they do not understand its benefits. Here are some tips on how…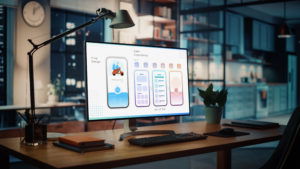 User experience, commonly referred to as UX, is an essential aspect of any marketing strategy, including law firm marketing. It encompasses everything that the user experiences while interacting with a product or service, including ease of use, accessibility, visual appeal, and overall satisfaction. The psychology behind user experience is a fascinating subject, and understanding it…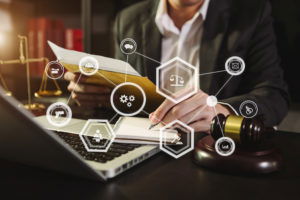 With each New Year, businesses and law firms alike look for ways to improve their practice. We wanted to know what some of the nation's top law firms were working on for 2023… so we asked them! Here's what law firms are doing to build bigger (and better) law firms in 2023.