How Podcasting and iTunes Can Change Your Law Practice
Multimedia can give your law firm an edge over the competition. An important part of a multimedia marketing campaign is podcasting.
Yes, even lawyers who barely have time to answer all their calls can do podcasts, and they really should because they have the potential to attract new clients, land invitations to speak at a law conference or law school, or be asked to represent a large company. You do not have to be a technology wizard to create a podcast that is available to the millions of listeners on iTunes.
iTunes is a place to listen to music, but it is actually much more than that. You can listen to just about anything, and that is where your podcasts come in. Once you learn how to create one and distribute it, you will see that it is easy to have a podcast page on iTunes where iPod and desktop users, not just other lawyers, will subscribe to the feed. When you post more podcasts, subscribers are notified in their feeds. On your iTunes podcast page you can also include a link back to your law firm's website.
To get started, find a room in the law office where there is as little noise as possible while recording. Most likely you will need to buy a decent microphone for around $100. Unidirectional microphones only pick up one sound from where the mic is pointed, so this is preferred for podcasting. Some computers have a jack for a microphone, so you could explore this option too. Also, some people prefer headset microphones as they are great for hands-free operation, but they are pricey.
If you want to make your podcasts even more interesting and increase listeners, you might want to interview other people too. Microphone stands are handy to move the microphone around and work well if you are interviewing someone else. A script and your voice carry the show, so be sure to spend time prepping any interviewees to make their time well worth it.
More than knowing the ins and outs of podcasting technology, you should focus on the basics of making a great podcast. Your voice needs to pull its weight as it carries the show. Be conversational, do not speak quickly or too softly, try to cut out the filler words (like um and ah), and make your show compelling. A good podcast is only as good as the script. Very few people can ad lib a podcast, so take the time to write it out before you start. A powerful podcast only needs to be two to ten minutes long. There is a lot of debate about longer podcasts in the 30 minute range – just be aware that the longer they are, there is a good chance you will not have as many listeners.
The best, free podcasting recording and editing program is Audacity, and is easy, user friendly, and open source. After the podcast is recorded, you will need to convert the file to an mp3. Audacity has an mp3 encoder called LAME MP3 encoder that can do this for you within a few clicks. From here, you will need to publish your podcast. A podcast host, such as the websites Podbean or Podcast Alley, has tools to include your podcast on iTunes and create automatic feeds of your latest shows too. Many of the hosts also have statistics tools so that your firm can see who is visiting and subscribing to the podcasts.
You can syndicate your podcast to appear on your website, blog, social media, and reach out to iTunes users. In time, this can show potential clients why you are a trusted resource and colleagues and the judiciary your command of the latest legal developments in your field. As another tool in your marketing arsenal for business development, podcast and iTunes can revolutionize your law practice.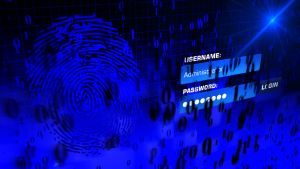 Over one million WordPress websites have been infected by a malware campaign called Balada Injector since 2017, according to cybersecurity firm GoDaddy's Sucuri. The attackers behind the campaign use all known and recently discovered vulnerabilities in WordPress themes and plugins to breach sites. They typically play out their attacks in waves once every few weeks,…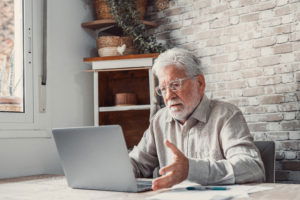 As a law firm marketing director, you understand the importance of SEO in driving traffic to your website and generating leads for your firm. However, convincing the partners of your law firm to invest in SEO can be a daunting task, particularly if they do not understand its benefits. Here are some tips on how…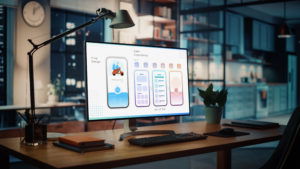 User experience, commonly referred to as UX, is an essential aspect of any marketing strategy, including law firm marketing. It encompasses everything that the user experiences while interacting with a product or service, including ease of use, accessibility, visual appeal, and overall satisfaction. The psychology behind user experience is a fascinating subject, and understanding it…