How Should Lawyers Respond to Negative Reviews Online?
Among the most significant elements of an attorney's marketing strategy are client reviews. Research has shown that reviews may have a considerable effect on attorneys' rankings in search results. Studies have revealed that 84 percent of consumers trust an online review as much as a referral from someone they know and 88 percent of consumers use reviews as a determining factor when deciding whether to purchase a product or service.
Not all reviews are positive
Attorneys must be able to effectively handle negative reviews, a tactic that can work to your advantage provided you know how to respond. Here are some of the most effective ways to react to negative reviews.
Retain a positive outlook
While an attorney's initial reaction may be to become upset, that does not justify launching an online attack on the reviewer. Instead, remain calm, composed and positive. Inform the client that you have heard their concerns, and do not assign blame. Refrain from causing the client to feel like a victim.
Additionally, it may not be in your best interest to disregard the review, depending on whether it is a legitimate one; understanding why a client reviewed you negatively can help you improve your client service and referral business. Anyone reading the review would prefer that you reply rather than just ignore the issue. A positive response will reveal that your firm cares about its clients.
Provide a solution
Merely offering an apology to your client will not be sufficient to appease their concerns. A client will desire a solution to their problem. During your response to a negative review or comment, inform the client as to how you will resolve the issue.
Repeat the policies of your firm
While you may think that a negative review will cause your firm to develop a bad reputation, this can only happen if you ignore the review. But when you respond to a negative review, this is your opportunity to turn a negative into a positive. Use the negative review as an opportunity to highlight your firm's favorable qualities.
Have an offline conversation
Upon receipt of a negative review, it is recommended that you provide an immediate response using the same platform. This will appease the original reviewer, and because it is a public arena, all of your potential clients will be able to view your response. However, there are some problems that cannot be dealt with online. Such issues include those concerning a client's personal information. Conversations about such issues should take place in person or via telephone. When handling these kinds of negative reviews, offer a way for your client to contact your directly. Engaging in an offline conversation indicates that your firm is willing to go to great lengths to resolve any client complaints or issues.
However, it is best to use this method only for the most serious cases. If your law firm has a customer service line, you can use it as a means by which to incorporate an offline conversation. When responding to the client, provide them with the extension to your client service department to resolve any problems that cannot be handled online.
View the client as an actual person
It can be very frustrating to call a client service line, only to hear the sound of an automated voice. The use of plain language in communication with the client will enable you to come across as more sincere. And in all likelihood, your clients will also view you as human, and not merely as a law firm.
Verified client reviews
Prior to using a new product or service, many consumers go online to peruse the reviews in order to discover the kinds of experiences other clients have had with the attorney. Such reviews can improve your online reputation, increase your visibility, and enable you to become an authority figure in your practice areas.
What is a verified client review?
A verified client review is a review a customer can leave upon purchasing a product or service from a company's website. It is different from the usual Google review in that in order to leave one, a client is required to buy the product or service online. Thus, the firm that is the subject of the review must have an online store.
This is a more reliable way in which to receive authentic reviews. Upon making an online purchase, the client will be sent an email with a link requesting that they leave a review. If they have not purchased your legal services online, they will not receive an email and, therefore, they will be unable to provide any feedback.
Determine whether the review is legitimate
What if your clients do not generally purchase your legal services online? When you view a negative review online, your initial reaction may be to become defensive. Refrain from responding until you have assessed the situation.
Your initial action should be to perform an analysis of the negative review to decide whether it is inappropriate or in breach of the terms of service of the site. Start by verifying that it is really a legitimate negative review. Determine whether the individual who posted the review was really your client. Perhaps the person mistook you for another attorney with the same or similar name. If the review was not intended for you, then you may have grounds to contest or report the review.
LinkedIn and Avvo
Some online resources grant you permission to control the way in which a reviewer's comments may be seen by others, or how you may report a review or comment that you suspect is false. There are two online portals that provide different choices for a user. They are LinkedIn and Avvo.
LinkedIn allows its users to have more control in that it permits you to:
Respond
Uncheck a review to eliminate it from your profile
Transfer reviews up or down in order
Request modifications from the reviewer
Avvo provides its users with less control in that it only permits you to:
Respond
Flag a comment to start a "dispute process" for review
Decide whether to respond
Your next step is to decide whether it is in your best interest to respond to the negative review. If you choose to respond, you will be providing a brief look into your disposition and professionalism to potential future clients who may be reading the review. However, if the negative review appears to be absurd or illogical, it may be better for you and your firm to refrain from attracting more attention to it by issuing a response.
One factor to consider when making this decision is the impact it can have not only on your reputation but also on your local SEO. Google has stated its preferences for how businesses should handle reviews. In its Google My Business help article titled "Improve your local ranking on Google," Google states:
"Manage and respond to reviews: Interact with customers by responding to reviews that they leave about your business. Responding to reviews shows that you value your customers and the feedback that they leave about your business."
Google has admitted that both the number of reviews a business receives and whether that business responds to reviews are both ranking factors. Engagement with your clients, especially within your Google reviews, can enhance your firm's reputation with clients and help with your SEO efforts.
Request an update
If you have provided a response to your client's review, and resolved their issue, request an update to their prior review. Frequently, clients will independently delete or update their negative review. Upon resolving the client's issue, ask them in a polite manner to update their online review.
You may have difficulty thinking of a pleasant way in which to ask for a positive review. Upon your follow-up with the client, tell them you would be appreciative of their feedback, and would like other clients to be aware of how you resolved their problem. Then, ask them if they would mind providing an update to their review to indicate this. Regardless of whether they post an updated review, make certain to thank them for their comments.
Although you may have an outstanding your law firm, it is impossible to please everyone. A few negative reviews will not ruin your firm. Use the negative reviews to highlight your firm's excellent client service. As you work to resolve any problems your clients have, you will find that you have an improved relationship with your client base.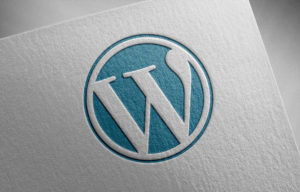 Are you looking to maximize your law firm's website's potential? You're in the right place. WordPress offers a wealth of plugins that can improve your website's functionality, from search engine optimization to online event scheduling. Here are five must-have plugins for law firms: Gravity Forms – Communication is key when it comes to your law…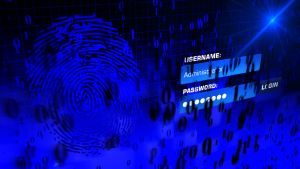 Over one million WordPress websites have been infected by a malware campaign called Balada Injector since 2017, according to cybersecurity firm GoDaddy's Sucuri. The attackers behind the campaign use all known and recently discovered vulnerabilities in WordPress themes and plugins to breach sites. They typically play out their attacks in waves once every few weeks,…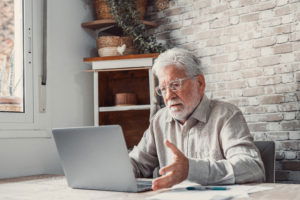 As a law firm marketing director, you understand the importance of SEO in driving traffic to your website and generating leads for your firm. However, convincing the partners of your law firm to invest in SEO can be a daunting task, particularly if they do not understand its benefits. Here are some tips on how…