How to: Avoid Helicopter Branding
Sometimes, a little more attention is the last thing your marketing needs.
"Helicopter parenting" is a term used to describe overbearing parents who dominate a child's school or social life. Helicopter parents, as you might imagine, hover. Often, they do not allow their children to make decisions, learn, or grow on their own.
Hyper-sensitive parenting carries inadvertently negative effects. In the same way, a well-meaning firm can over-attend to its branding. Marketing efforts will always require your firm's care, but negligence and "helicopter branding" can be equally damaging. Here are some tips to help your firm find branding balance.
1. Give your efforts time to produce statistics with meaning.
As with any investment, you should track your marketing's progress. Google Analytics continues to add new tools, like click-tracking, for your website. Social networks are beginning to recognize the value of providing in-depth statistics to their business users. However, careful tracking should be tempered with patience. Marketing takes time. Results should be steady, not meteoric. Some days will be better than others—focus your analysis on long-term trends.
2. Focus on your own firm.
Helicopter parents often interfere with the interactions their children have with others. Helicopter marketers spend excessive amounts of their time watching what other firms are doing and trying to make changes in imitation of their competitors. Not only is close imitation unethical, copied branding can lead your firm to make a string of non-constructive changes. What benefits one firm will not necessarily benefit another.
3. Correct only when necessary.
You may see slight movement in search placement after an algorithm change, but do not panic at small inconsistencies. Once updates have had a few weeks to take effect, you may find that your site is actually doing better than it was before the change. Stepping in too soon on non-critical issues can make the outcome far worse for your site. You should, of course, watch analytics and track user behavior to see when a glitch becomes a trend worthy of your correction. With time, it will become easier to discern when it is time to make a serious change.
4. Trust your planning.
An integrated online marketing plan is composed of many steps, and each requires some type of investment (whether in time or money). Concern for the speedy progress of your investment is natural, and your marketing company should keep you updated with evidence of their actions and the effects of each step taken.
However, once you have established a solid plan, allow one change time to take effect before implementing another. If you are rebranding your firm's identity, do not rework the logo as soon as you have ordered new stationary. Consistency is one of the most important aspects of a good brand; each element of an effective marketing campaign should reinforce the voice, look, feel, and tone of your firm's personality and culture.
5. Designate specific sources of marketing authority.
Gathering staff and attorneys to discuss ideas for and the progress of your marketing can be highly beneficial. Such meetings can offer valuable insight and reinforce your brand across your firm. However, altering your branding to suit too many opinions can lead to a confusing, contradictory mess. Local profile and directory information is too important to chance even minor inconsistencies. Let one person—or one company—lead your efforts.
Hovering may be tempting, but constant, unnecessary disruption will only hurt your brand. Avoid both helicopter branding and disinterested complacency, and strive to balance your marketing mindset.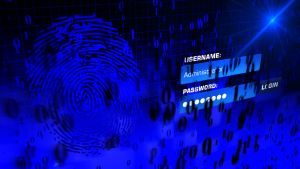 Over one million WordPress websites have been infected by a malware campaign called Balada Injector since 2017, according to cybersecurity firm GoDaddy's Sucuri. The attackers behind the campaign use all known and recently discovered vulnerabilities in WordPress themes and plugins to breach sites. They typically play out their attacks in waves once every few weeks,…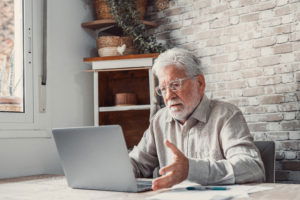 As a law firm marketing director, you understand the importance of SEO in driving traffic to your website and generating leads for your firm. However, convincing the partners of your law firm to invest in SEO can be a daunting task, particularly if they do not understand its benefits. Here are some tips on how…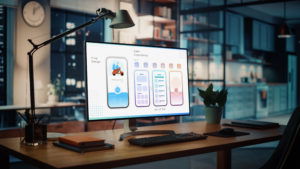 User experience, commonly referred to as UX, is an essential aspect of any marketing strategy, including law firm marketing. It encompasses everything that the user experiences while interacting with a product or service, including ease of use, accessibility, visual appeal, and overall satisfaction. The psychology behind user experience is a fascinating subject, and understanding it…