How to: Claim and Optimize your Yelp Listing
Alternatives to traditional Internet searches are adding another dimension to the way people find services online. While Google is by far still the largest force in the online search market (claiming over 80 percent of search traffic, according to karmasnack.com), websites and mobile apps like Foursquare and Yelp now make it possible to find highly recommended local businesses without even having top open a browser. With over 100 million unique visitors per month, Yelp is a big player in this trend.
While Yelp may be most commonly associated with restaurants, anyone can request to have a business added to the site. Given the volume of traffic it receives and the effectiveness of positive reviews in generating new leads, it is worth you time to claim and optimize your firm's Yelp listing. Here are some steps to follow to get started.
Claiming Your Listing
Start the process of claiming your listing by visiting the Yelp for Business Owners page (www.biz.yelp.com/claiming). You can also find the page by searching for "claim Yelp business."
Once there, you will be prompted to search for your firm within Yelp by name and geographical region. The search will return one of three possible results:
1. No matches. If Yelp cannot locate a listing for your firm, you can request to add a one. Click on the "Add your business to Yelp" link toward the bottom of the page. You will be asked to enter some basic information like address, phone, website, type of business and hours, along with your email address. You will receive an email from Yelp; make sure to confirm receipt, as the process will not move forward until you do. Upon confirmation, Yelp will review your submission, and if you are approved (which is likely), you will be able to create an account within a couple of business days.
Be sure to do a thorough search for your firm. Try slight misspellings. Yelp relies on data provided by users and third parties to create listings. Some of this information could be inaccurate. Doing an exhaustive search could help you correct errors.
2. Unlock business. In this scenario, Yelp has a record of your firm, and no one has claimed it. Your name will appear in a list of results with an Unlock button to the right. Click the button next to your business name; you then will be prompted to enter your name and email and create a new password.
3. Already unlocked. If this link appears next to your firm name, someone else has already claimed the listing.
Optimizing Your Listing
Yelp offers a limited number of optimization tools. You can add keywords and try to build organic links to your listing. The best way to get the most out of your Yelp listing is to add as much content to your page as possible. This includes information about your firm as well as photos and reviews.
Fill out all available fields. You should have done this when you requested to add your business. However, if you unlocked an already existing listing, you can update and fill out any missing fields by clicking on the "Edit business info" link beneath the business information on your public page.
Make your categories relevant. Your business categories are the closest thing you will get to keywords for your Yelp listing. Add categories by clicking on the "[Edit]" link next to the Category field at the top of the page. You can choose from a drop-down menu of pre-defined items or add you own. Make sure at least some terms you select match the keywords you are already using in your online marketing.
Add pictures. Your firm lives on a visual web. Like other social tools, listings with multiple photographs receive more attention from visitors. According to research performed by Review Trackers, people stay on listings with photos 2.5 times longer than those without. Pictures of attorney/client interaction, items around your office, rewards, or events in which you have participated will help you stand out.
Get reviews. Getting the first few reviews can seem daunting. Marketers will say that you should encourage engagement (you should) rather than just asking for reviews. But if you have clients with whom you have established a long, successful relationship and rapport, consider asking them outright. Professional services are still gaining ground on Yelp, and it may be worthwhile to solicit a couple of initial reviews.
To boost more spontaneous reviews, advertise the fact that you are on Yelp. Add a link on website with some brief text prompting people to write a review. Provide a link in your email signature and place information about how people can review you on print collateral like your firm brochures.
Monitor and respond to reviews. You need to keep track of your reviews without over-filtering. Having some negative reviews is not a bad thing. Listings that contain only glowing praise can appear fake and unrealistic (i.e. not trustworthy). Both you and Yelp have the ability to filter reviews, and if a negative review seems overly spammy, it may be removed for you. Yelp may also remove positive reviews, so make sure to continue to encourage feedback to keep a fresh supply of comments.
Try to respond to both positive and negative reviews. If a reviewer was unhappy, explain what you are doing to remedy the problem. If someone had a great experience, thank them for taking the time to share it with others. Appearing involved and attentive will foster trust with new and potential clients.
Search marketing can no longer focus on search engines alone. Social networks, review sites and mobile apps are giving users more options and forcing firms to take a more integrated approach. Investing a little time in growing your Yelp listing will help you stay ahead.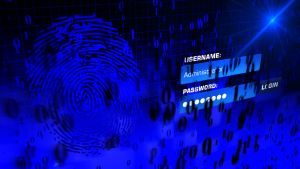 Over one million WordPress websites have been infected by a malware campaign called Balada Injector since 2017, according to cybersecurity firm GoDaddy's Sucuri. The attackers behind the campaign use all known and recently discovered vulnerabilities in WordPress themes and plugins to breach sites. They typically play out their attacks in waves once every few weeks,…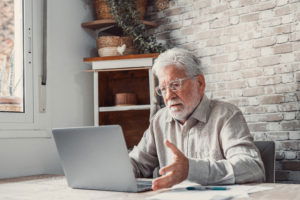 As a law firm marketing director, you understand the importance of SEO in driving traffic to your website and generating leads for your firm. However, convincing the partners of your law firm to invest in SEO can be a daunting task, particularly if they do not understand its benefits. Here are some tips on how…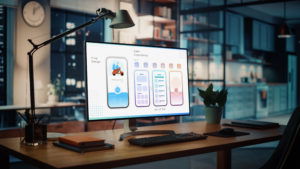 User experience, commonly referred to as UX, is an essential aspect of any marketing strategy, including law firm marketing. It encompasses everything that the user experiences while interacting with a product or service, including ease of use, accessibility, visual appeal, and overall satisfaction. The psychology behind user experience is a fascinating subject, and understanding it…