How to Craft a Law Firm Marketing Plan That Works
A law firm's marketing plan serves as a roadmap to help attorneys work toward the vision they have for the development of their practice. Creating a plan takes the guesswork out of promotional efforts by providing direction and structure to marketing activities.
Developing the branding of a law firm is a collaborative process that often involves the input of multiple marketing teams that are responsible for various aspects such as advertising, web content and social media.
As a result, it is important for lawyers to have a legal marketing plan in place that lays out a trackable strategy for expanding their firm.
That way, they can ensure their marketing teams are working toward the same outcomes, along with getting the best results from the investment of their time and money.
Marketing plans vary from law firm to law firm depending on a number of factors such as size, geographical location, practice area and their stage in the business development process. Newer attorneys may still be building contacts while experienced firms may seek to become more dominant in a practice area. Thus, a marketing plan for a large estate planning firm in California would be significantly different from that of a small personal injury firm in Chicago.
While a legal marketing plan does not have to be complicated, it should be a well-structured document that is based in research. Although each law firm will differ in their approach, there are several building blocks that make up a successful, comprehensive marketing plan including:
A detailed picture of where the law firm stands and the legal services it offers
Target clients
Business development goals over a set timeframe
Specific marketing strategies for reaching the target market and achieving the firm's goals
Marketing budget
An essential part of the process of developing a marketing plan is first taking the time to figure out where your law firm is positioned currently. Aim to answer questions like: How many and what types of clients do you serve annually? How many leads do you receive online? What are your law firm's strengths and weaknesses? List all of the marketing efforts that you are currently implementing and assess how they have performed over the past year, whether it is print advertising, email marketing or other tactics. Once you have a clear idea of where your law firm stands, it will be easier to determine which direction it needs to go. To view a sample marketing plan visit: blfmag.com/sample-marketing-plan.
Identify your target client base
The driving force behind determining what marketing strategies a law firm will use is its prospective clients. Without identifying the type of people who would contact your law firm and use its services, attorneys will have difficulty knowing how to tailor their marketing activities to attract the best prospects and meet their needs.
Law firms can conduct market analysis to create a profile of their ideal client base. Include details like age, gender, geographical location, occupation, education level, income and reasons they would seek a lawyer. If businesses are the law firm's main clients, determine their size, average revenue and industry type. This will help law firms determine the key demographic areas to which they should devote their time and budget for marketing purposes.
Set specific goals
The backbone of an effective law firm marketing plan is clearly established goals. All marketing plans — legal or otherwise — should start with brainstorming the objectives that need to be accomplished. By setting out specific goals, law firms and other businesses can decide where to focus their marketing efforts. Identify what your firm wants to achieve in the next three, six and 12 months. Consider factors such as the number of new clients, revenue, knowledge in your practice area and more when crafting both short-term and long-term goals.
Do you want to focus on generating a certain number of new leads and prospective clients? Or do you want to pay attention to establishing authority in your practice area or in a particular geographical region? If you are aiming to attract clients that have never heard of your law firm, your goal might be to reach a set number of new prospects each month. If you are already established, improving your online presence might yield more tangible results for your firm.
Goals should be realistic and quantifiable, whenever possible. That way, you can measure the success of your marketing plan and tweak it if necessary.
Attorneys can use the SMART goal-setting guidelines, also known as Specific, Measurable, Actionable, Realistic and Time-driven. The technique helps to ask questions about what you want to achieve, in which timeframe, how much money it will cost and how you will measure the results. Crafting a successful law firm marketing plan involves research. For example, attorneys should conduct some market analysis in order to identify the competition in their practice area and geographical location. Who are they? Are your target clients already using your competitors? How will you stand out from them?
It may be useful to see where the competition is focusing their marketing efforts and how effective those efforts are. However, just because other firms are doing something, does not mean it is the best strategy for you. Your competition has reasons for making certain decisions, and they are likely to differ from your own.
Choose the right strategies
Creating a successful marketing plan means selecting the right marketing channels for achieving your law firm's objectives. With so many strategies available, how do you decide which one to invest in?
When considering marketing strategies, keep target clients in focus. For example, if your prospects are individuals in their sixties looking for help with long-term care planning, marketing to them on social media is probably not the best idea. By studying their target demographics' habits, lawyers will have a better understanding of what is likely to work and what strategies to spend marketing budgets on.
Select a few repeatable marketing tactics that fit your law firm's growth goals and that you can use to reach your target market. These include networking, referral sources, content marketing, social media, email marketing, newsletters, advertising campaigns and more.
A law firm's online presence begins with its website, so one aspect of your strategy is likely to focus on ensuring your website is polished, on-brand and informative. Content marketing is another cornerstone of any online law firm marketing campaign. Generating an ongoing stream of engaging content that will be useful to prospects — such as blog posts and ebooks — is an effective way to generate more website traffic and fulfill other marketing goals.
Law firms often enlist several marketing companies to handle various aspects of their branding and advertising. In order to determine the scope of a marketing plan, attorneys need to have a clear idea of their law firm's marketing budget. Knowing how much you have to spend can help you select the marketing strategies that will be most effective for accomplishing your goals and determine the amount you can allocate to each.
Track results
Following through with a marketing plan means tracking its outcomes to determine whether the strategies that have been implemented are yielding the desired results. Without measuring the success of various campaigns, lawyers have no way of knowing what is working and what is not. If some initiatives fail to achieve the outlined goals, it is best to readjust your marketing strategies. Attorneys should always be willing to enhance or modify their law firm's marketing plan based on what proves to be effective. A law firm marketing plan should be viewed as a flexible document that is updated and changed over time as lawyers refine their goals and assess their law firm's progress. The aim is to set new quarterly goals based on the marketing data and metrics.
Developing a plan is just one part of the law firm marketing process. Lawyers are not going to see real results without consistently executing the strategies laid out in the carefully crafted plan. The key is to commit to taking action. Only then will your law firm move toward achieving its goals. Ultimately, your law firm's growth will be driven by your vision, and a marketing plan that lays out the process of how to attain that vision is critical to your firm's success.
Additional Reading:
SMART goal-setting guidelines infographic:
blfmag.com/SMART-guidelines
View a sample marketing plan:
blfmag.com/sample-marketing-plan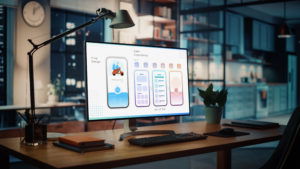 User experience, commonly referred to as UX, is an essential aspect of any marketing strategy, including law firm marketing. It encompasses everything that the user experiences while interacting with a product or service, including ease of use, accessibility, visual appeal, and overall satisfaction. The psychology behind user experience is a fascinating subject, and understanding it…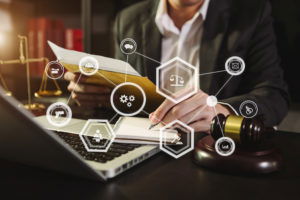 With each New Year, businesses and law firms alike look for ways to improve their practice. We wanted to know what some of the nation's top law firms were working on for 2023… so we asked them! Here's what law firms are doing to build bigger (and better) law firms in 2023.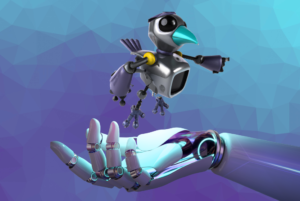 OpenAI's ChatGPT bot has been generating a lot of buzz. But can it generate unique content, over, and over, and over again? To find out, we created a fictional character named Larry, the Hairy Canary and asked ChatGPT to write a poem… and then another poem. And then another. Over the course of our tests…