How to Create a Video Marketing Strategy for Your Law Firm
With YouTube, Facebook Watch and the recently launched IGTV, reaching potential clients through video is easier than ever, making now the perfect time for your law firm to develop a video marketing strategy.
Do not fear, putting together a video marketing strategy can be accomplished by following  a couple of simple steps.
1. Understand the opportunity
Studies show that the demand for videos just keeps growing.
HubSpot Research shows consumers would rather watch a brand's video than read an e-newsletter or blog post, and people find video to be the most memorable type of content. According to a recent Cisco report, by 2021, 82 percent of consumer internet traffic will be video, and smartphone traffic will eclipse PC traffic.
In addition to sharing information with potential clients in the medium they want most, video marketing can make a powerful contribution to your firm's overall search engine optimization strategy.
Videos also allow potential clients to hear from your attorneys without having to pick up the phone or set up a meeting, a valuable advantage when competing with other law firms that offer similar services.
2. Determine the objectives
As with any type of content marketing plan, defining what your law firm hopes to accomplish is the best place to start when crafting a video marketing strategy. Set goals and then set key performance indicators that measure whether the video achieved those goals.
Is the video supposed to increase business for a particular practice area? Is it meant to build brand awareness for your firm in the community?
Make sure the impact of your video can be calculated by choosing the measuring methods before you even begin scripting.
3. Pinpoint your message
Get those creative juices flowing and answer the following questions: What is your law firm wanting to say? How will your law firm say it?
Keeping in mind the objectives your firm set in the previous step, outline the types of videos you will create. Some options include:
Brand videos: Think of these as traditional commercials for the web that give an overview of your firm. Here is an example of this type of video from Todd J. Leonard Law Firm.
Educational videos: Attorneys can answer frequently asked questions that pertain to their practice areas, such as, "What should I do after a car accident?" and "What does workers' compensation cover?" Here is an example of this type of video from Strong Advocates.
Client testimonial videos: Former clients talk about their experience working with your law firm. Here is an example of this type of video from Steinberg Law Firm.
It is important to note a strong video marketing strategy involves plans for multiple videos that stretch across a number of platforms.
Composing your law firm's first video marketing strategy does not mean you are starting from the beginning. Take stock of all the content your firm has already published and consider how it could translate to video. A video should be seamlessly integrated with the rest of your marketing plan.
4. Manage the production
Creating a video for your website is technically challenging. Therefore, your law firm needs to decide whether it will make the videos in-house or hire an agency to do it.
Today, people can easily record videos on their smartphones and have access editing software. Still, producing a quality video is no small feat and may be best done by video marketing professionals.
Each type video you may want to create will require the following tasks, and more:
Set creation
Scriptwriting
Talent management
Equipment rental
Scheduling
Setup
Directing
Recording
Digital organization
Editing
Graphics creation
Music selection
5. Promote, analyze and adjust
Picking the right platforms to publish your law firm's video can go a long way in achieving your marketing objectives, and, as mentioned earlier, there are a number of choices.
YouTube, arguably the biggest video platform, may be a great place to upload your video, but embedding it on your firm's website or sharing it via your firm's social media accounts can pay off as well. Figure out where the audience you are hoping to reach spends its time and make the video available where they can view it.
Wherever your video lives, track the performance statistics and check the key performance indicators your firm previously established. Allow the data to reveal what went well and what needs more work – then prepare for take two.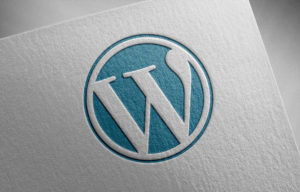 Are you looking to maximize your law firm's website's potential? You're in the right place. WordPress offers a wealth of plugins that can improve your website's functionality, from search engine optimization to online event scheduling. Here are five must-have plugins for law firms: Gravity Forms – Communication is key when it comes to your law…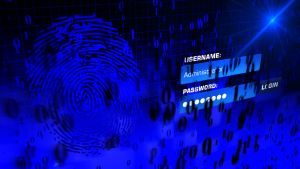 Over one million WordPress websites have been infected by a malware campaign called Balada Injector since 2017, according to cybersecurity firm GoDaddy's Sucuri. The attackers behind the campaign use all known and recently discovered vulnerabilities in WordPress themes and plugins to breach sites. They typically play out their attacks in waves once every few weeks,…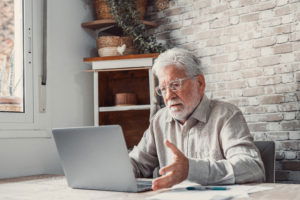 As a law firm marketing director, you understand the importance of SEO in driving traffic to your website and generating leads for your firm. However, convincing the partners of your law firm to invest in SEO can be a daunting task, particularly if they do not understand its benefits. Here are some tips on how…