How to Find the Right Image License
Marketing has a strong visual component. Most people remember things primarily thorough visual cues, and good (or poor) photo choices can make a difference in how people understand and interact with your firm.
Photography used for marketing purposes must be versatile enough to work in a range of applications, from websites to online ads to print collateral. In order to brand effectively, your message (visual and otherwise) must be consistent across all consumer touchpoints. If you use differently-themed photography on every piece, you will have a disjointed strategy that may or may not be targeting the correct, and most lucrative, audience.
It should go without saying that the only three methods for acquiring images for commercial use are to hire a photographer, take them yourself or purchase stock. But a surprising number of professionals still pull pictures from a Google Image search or even other people's websites and use them as their own. This is almost always a violation of copyright and can result in expensive penalties applied retroactively for the whole time during which the image was in use.
Because of the range of ways in which your firm's photography must be used, size does matter. If you have chosen to hire a professional photographer, you should not have a problem getting access to pictures that are of an appropriate size for a variety of marketing pieces. But if you are using stock, as many attorneys do, you must be careful about the size of the pictures you purchase and the types of licenses associated with those images.
Getty used to be one of the only go-to resources for stock photography. Even a royalty-free license could be fairly costly, easily reaching $500 or more. To save money, designers could buy themed CDs full of "business" or "sports" images, allowing them to have a supply of royalty-free images for around $1000 per CD, depending on the collection. Over the past several years, stock photography has become much more widely available, and it is easy to assume that you will be able to purchase a marketing-worthy image for less than $20. But this is not always the case. The type of license you purchase will have a big impact on how much, and how often, you will have to pay.
Stock Image License Types
Royalty-Free: The majority of stock photography currently on the market comes with a royalty-free license. This means that, once purchased, you are able to use the image in any application, without restriction. You are not limited to using the picture a certain number of times, on a website only, or for only a specified duration. You have purchased the copyright to use as you need commercially, so long as you do not resell the image for profit. Royalty-free images are ideal, since you will never have to worry about whether you have remembered to renew the license.
Stock providers at which all images are royalty-free include: iStockphoto, Fotolia, Dreamstime, 123Royalty Free, ThinkStock and Shutterstock.
Rights Managed: Rights-managed pictures come with a higher price tag and more restrictions. Rights-managed terms vary from license to license and may include limits on the way in which the image may be used, the number of times it may be used and the length of time it may be used. A rights-managed license, for example, may stipulate a picture can only be used on the home page of a website that gets less than 500 views per month for a period of one year. Should the picture be placed on additional pages, used for other advertising or used longer than a year, the purchaser would need to update the license and pay additional fees.
Stock providers at which some images may be rights-managed include: Veer, Getty, Corbis, Jupiter Images and Alamy.
There are many more stock providers than those listed here, so be sure you are aware of the license type when searching for images for your firm.
Finding the Right Image
If you are looking for photography through an agency like Corbis or Veer that offers both license types, make sure you limit your search to the right category of pictures. All stock websites provide advanced search options with which you can narrow your search to only royalty-free licenses. Many also allow you to narrow results by cost, allowing you to further hone your options.
Insert screen shots
After you have found an image, make sure you price it at the right size. Think about how you may use the picture in the future when deciding whether to spend a little extra on a larger file. Often, the price listed on the thumbnail is the cost for the smallest size, which might not be large enough for your purposes. Look at the pricing for all sizes, and make sure you purchase an image that will not need to be stretched or have its quality compromised in order to be used as you need it. Low-resolution pictures can work against your firm, making materials look cheap or poorly planned.
The quality of photography on royalty-free sites can vary widely depending on the contributor. On many royalty-free sites, anyone with an account can upload and sell pictures. Be sure to perform due diligence when searching for pictures and take the time to find images that really fit your firm. Do not settle for the same pictures everyone else is using. Your marketing deserves better.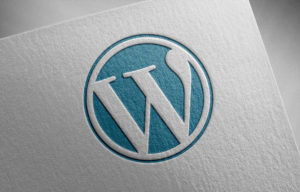 Are you looking to maximize your law firm's website's potential? You're in the right place. WordPress offers a wealth of plugins that can improve your website's functionality, from search engine optimization to online event scheduling. Here are five must-have plugins for law firms: Gravity Forms – Communication is key when it comes to your law…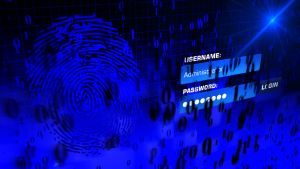 Over one million WordPress websites have been infected by a malware campaign called Balada Injector since 2017, according to cybersecurity firm GoDaddy's Sucuri. The attackers behind the campaign use all known and recently discovered vulnerabilities in WordPress themes and plugins to breach sites. They typically play out their attacks in waves once every few weeks,…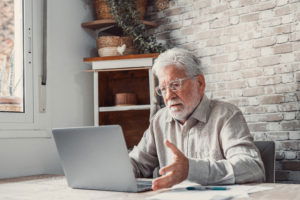 As a law firm marketing director, you understand the importance of SEO in driving traffic to your website and generating leads for your firm. However, convincing the partners of your law firm to invest in SEO can be a daunting task, particularly if they do not understand its benefits. Here are some tips on how…