How to Grow Your Law Firm With Referrals
Developing your offline network still matters. Even in the age of digital marketing, referrals remain a good way to grow your law firm's practice.
Your network is not limited to your online network, meaning the follower count captured on a social media platform, or the number of regular visitors your website receives. The most powerful network to leverage is the one comprised of your authentic relationships: the friends you converse with, the peers you lunch with and the clients you work with.
People remain one of your most important marketing assets
In the age of pay-per-click, search engine optimization and social media, people still value word-of-mouth advertising.
In fact, the latest legal trends report from Clio, the legal practice management software, revealed 62 percent of people looking for a lawyer sought recommendations from friends and family, the largest referral source.
Just 13 percent of people surveyed found their lawyer from television ads; another 13 percent used online ads; 7 percent relied on radio ads; and 6 percent cited a billboard ad as influencing their decision in selecting an attorney. If you are looking to acquire new clients, investing in traditional advertising is less effective than building your referral network.
The survey also discovered law firms spend 33 percent of non-billable time dedicated to business development, and when asked how they would use additional hours if given, 41 percent said they would devote even more time looking for clients. With that time focused on finding new business, it is crucial that it is time spent wisely, and the strategies employed actually work.
In short, if you are looking to acquire new clients, investing in traditional advertising is less effective than building your referral network.
Use your current network to gain referrals
When looking for referrals, the most important relationships you can cultivate are those that already exist. Compose a list of the names of people who can send referrals. Then, reach out to them.
If you want the people in your network to remember you when something comes up, then you need to be a regular presence in their lives so they will not forget you and your services. A good benchmark is to contact referral sources once a quarter. That way, you provide enough interactions to have an impact but not too many that you are a nuisance.
The point of contact does not have to be time-consuming or costly, but it should be meaningful and personalized. A brief email that shares a link to an article and a short message about how it reminded you of the recipient suffices. A mass email that is vague and obviously sent to many people will not do you any favors.
Build your network to reach more people
Once you think you have reached everyone in your current network, then you can concentrate on expanding your reach. Target the people who can bring the most business your way. Come up with names that fit in the following categories: other lawyers who do what you do, other lawyers who do not do what you do and non-lawyer professionals who have clients needing your services.
Befriending other lawyers who do what you do can be advantageous for many reasons, not least of which because they can send clients your way when they are not able to take on a case because they are at capacity or have a conflict of interest.
Lawyers who do not do what you do can refer clients needing representation in your practice area.
Non-lawyer professionals can provide a steady stream of clients needing your services. For example, commercial lawyers or intellectual property lawyers may want to connect with certified public accountants who can direct entrepreneurs and business owners their way.
Avoid these mistakes when seeking new clients
What if you have been nurturing your network and not seeing any payoff? You may be experiencing a "referral gap" meaning you have people who are willing to send you business, but they are not.
Educate people in your network to make sure they know not only what kind of law you practice but also what you can do to help people. Do not assume everyone knows the ways in which an employment lawyer or personal injury lawyer can offer assistance.
Furthermore, explain the type of clients you are looking for to ensure the people referred are a good fit. You want to prevent a scenario that involves you informing a potential client you cannot represent them.
Most importantly, do not be afraid to ask others for referrals. This seems like an obvious piece of advice, but it is one that is ignored by many attorneys who refuse to make such blatant requests. Instead, they choose to believe their good work should compel people to tell everyone under their own volition. That situation likely will not come to fruition. Asking for referrals does not mean you are begging for work; it means you are confident and willing to help others by providing them with winning legal representation.
Utilize basic tools to help earn referrals
When it comes to building human relationships, no technology can be a substitute for the work necessary to foster the person-to-person connection. But it can support the efforts.
A simple spreadsheet allows you to keep track of everyone in your network. You can input names, email addresses, phone numbers, instances of previous contact and any information you learned about the person, e.g., their birthday, children's names or favorite sports team.
An email marketing program, another tool, makes it easy for you to grow a network by building an audience that opted to hear from you on a consistent basis. You can send your subscribers regular emails with updates about your firm or links to stories you found interesting.
Similarly, becoming more active on social media can increase your reach and create a community of people interested in what you have to offer. That community can theoretically share your profile with others needing your services. Instead of posting advertisements, though, look to publish content that encourages conversation among your followers and jump into the discussion yourself.
There are a number of paths you can take to gain referrals. Whatever strategy you choose, always make sure it is one that gets more clients to walk your way.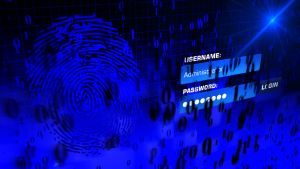 Over one million WordPress websites have been infected by a malware campaign called Balada Injector since 2017, according to cybersecurity firm GoDaddy's Sucuri. The attackers behind the campaign use all known and recently discovered vulnerabilities in WordPress themes and plugins to breach sites. They typically play out their attacks in waves once every few weeks,…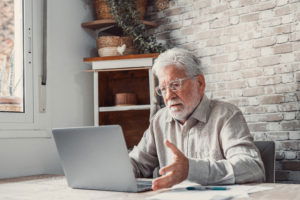 As a law firm marketing director, you understand the importance of SEO in driving traffic to your website and generating leads for your firm. However, convincing the partners of your law firm to invest in SEO can be a daunting task, particularly if they do not understand its benefits. Here are some tips on how…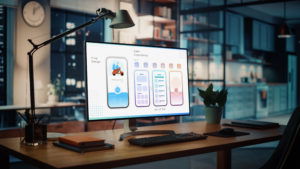 User experience, commonly referred to as UX, is an essential aspect of any marketing strategy, including law firm marketing. It encompasses everything that the user experiences while interacting with a product or service, including ease of use, accessibility, visual appeal, and overall satisfaction. The psychology behind user experience is a fascinating subject, and understanding it…