How to Improve a Law Firm's Mobile Website
People are increasingly using mobile devices rather than desktop computers to access the internet. Globally, mobile devices account for 53 percent of website traffic, and Google reports that the majority of search queries worldwide come from mobile devices.
For law firms, this means that it is essential for the firm's website to be mobile-friendly.
Users who become frustrated with having to zoom in and out may abandon the website and search elsewhere, and complicated menus may prevent them from finding what they are looking for. There are several crucial design decisions that need to be considered in making a website easy to use on a smartphone or tablet.
Simplify
Trying to pack all the information that exists on the firm's full website into the mobile version would be a mistake. Smaller screens demand a simplified website. Mobile users are often in a hurry, so they may not have the patience to spend a lot of time navigating a website to get the information they are looking for. To make things easier for mobile users, two major changes that need to be made are simplifying the site navigation and simplifying the webpages.
When designing the mobile version of the firm's website, consider how many pages or menu options a user has to click through to get to their destination. Reducing the number of clicks required to reach their target page is one of the best ways to streamline the user's experience. If the firm has webpages with a lot high-resolution images, or other content that may take a long time to load, consider a simplified mobile version of that page. Keep in mind that mobile users are not doing in-depth research, but typically just want quick information.

Clarify
Clear writing and intuitive design are essential for every law firm's website, and that is even more true for the mobile version. With elements like menu options, consider whether simpler language will clarify choices for the mobile user. One part of the firm's website where this is likely to be an issue is in the Frequently Asked Questions section. On the desktop version of the firm's website, it may make sense to have menu options that display the full text of a question, for example, "What types of injuries are covered by workers' compensation?" Desktop users can easily read the full text of a question to make sure they click on what they are looking for. On the mobile version of the firm's website, menu options have to be shorter. Either the menu option for that page should display simple text such as, "Types of Injuries," or there should simply be an "FAQ" menu option that takes the reader to a webpage where the reader can scroll through options.

Make it Easy
In addition to simplifying navigation and presenting information clearly, the firm can make the mobile user's experience easier in other ways. Consider contact forms, or any other type of form for the user to fill out. On a desktop computer, users have full use of a keyboard, and filling out multiple fields is not a burden. Typing on smartphones is not as easy, so think about how to make forms easier for mobile users. Minimize the amount of information required, and use checkboxes for options rather than requiring typing whenever possible.
Mobile devices have surpassed desktop computers in web usage, so put yourself where the majority of your potential clients are, and design your firm's mobile website to make things easy for your users.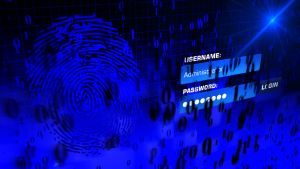 Over one million WordPress websites have been infected by a malware campaign called Balada Injector since 2017, according to cybersecurity firm GoDaddy's Sucuri. The attackers behind the campaign use all known and recently discovered vulnerabilities in WordPress themes and plugins to breach sites. They typically play out their attacks in waves once every few weeks,…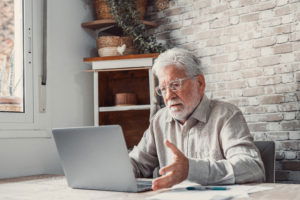 As a law firm marketing director, you understand the importance of SEO in driving traffic to your website and generating leads for your firm. However, convincing the partners of your law firm to invest in SEO can be a daunting task, particularly if they do not understand its benefits. Here are some tips on how…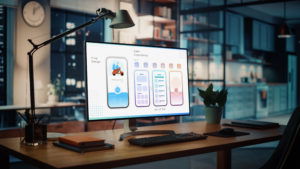 User experience, commonly referred to as UX, is an essential aspect of any marketing strategy, including law firm marketing. It encompasses everything that the user experiences while interacting with a product or service, including ease of use, accessibility, visual appeal, and overall satisfaction. The psychology behind user experience is a fascinating subject, and understanding it…