How to Improve Page Speed For Your Law Firm Website
No matter how good your web page's SEO content is, if your page load speed is slow, potential readers will get frustrated with waiting and will leave. They will easily bounce to the next search item on the list and you may have just lost a lifelong client or customer. Therefore, page speed is a very important aspect to your business' SEO strategy and plan.
Understanding How Websites Load
In order to fix the problem of a slow web page, you first have to understand how the process works. The process starts when a potential client does a search or directly puts your website into a browser. Then, the browser will point toward your website's domain name provider which will then direct the request to the server that holds your web page's files. As the request begins to call up all of the software files that make up your website, your server has to require extra resources so everything can load and function smoothly and simultaneously. This is where the bottleneck could occur. If the server does not have enough power to render the files effectively, your site's load time will increase.
What Problems Act as Speed Bumps on Your Site?
There are several types of files that need to be called up at once that can cause problems initially.
Most of the time, it is not just one of these culprits, but a combination of several that will render slow web page loading times.
Here are just a few of the issues that could slow load time:
• Images -- Large images that contain a lot of data are the number one reason as to why a web page would slowly load.
• Slow Servers -- The servers on which the web page files are stored could be slow and not have enough power to handle the data.
• Apps, Widgets and Plugins -- Sometimes, when websites are initially loading, apps, widgets and plugins are also being loaded. Often, these are third-party tools that may be slow or are not efficiently designed for your web page.
• Large Files -- Any large, data filled file can slow down deployment of your website.
• Redirects -- If there are too many "hops" for different servers to get to a particular page, this could have an effect on the speed of loading.
• Theme -- You website theme can also contribute to page speed.
Tools to Eliminate Speed Bumps
The common suggestion in the industry is that web pages should load fully within 2 to 3 seconds. Google offers many tools and resources that will test your loading speeds and also determine what type of problem is causing slow load time. By using Google tools, we can see what concerns Google will have with the web page, but also there will be a dual benefit by possibly having Google believe that the content on the page is higher quality, thus allowing for better SEO ranking on Google searches.
Another thing that you can use Google speed tools for is gauging your competitors' web pages and comparing them to your own as well as to industry norms. Here are some Google tools to use:
• Chrome User Experience Report -- Housed on BigQuery, this tool provides real user metrics for larger, more popular websites. You will need some SQL knowledge to work it, however.
• Lighthouse -- This is one of the easiest tools to use. You can generate a Lighthouse report right from your browser. Get on the targeted web page, click Inspect Element and then open Chrome Dev Tools. The report that Lighthouse generates will give specific fixes to the problems it finds.
• Page Speed Insights -- If you are not a large, popular site, Page Speed Insights will not rate your speed because it now has Chrome User Experience incorporated into it. However, it is still a good tool because it will evaluate the configuration of your website and provide helpful insight into issues it uncovers.
What to Do to Improve Page Speed?
Now that you have used some of the tools discussed above, what should you do with the information you gathered? What are the fixes you can implement?
Image Compression
Image compression is the easiest way to increase loading time to that sought after 2 to 3 seconds. There are hundreds of free tools online that can be used to compress images.
Caching and Using Content Delivery Network (CDN)
Another thing that you can do is to use caching and a CDN. A CDN will store a cached version of your site, allowing users from around to world to quickly access your site. In other words, a user from Europe will access your U.S. based site from a cached server, closer to them. Make sure both are set up properly.
Minify Resources
Talk to your site developers about minification. Minification is used in increasing page load time by minimizing code and markup of your site.
There are many other things you can do to improve page load speed, but this is a good place to start.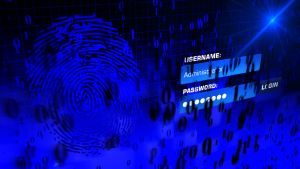 Over one million WordPress websites have been infected by a malware campaign called Balada Injector since 2017, according to cybersecurity firm GoDaddy's Sucuri. The attackers behind the campaign use all known and recently discovered vulnerabilities in WordPress themes and plugins to breach sites. They typically play out their attacks in waves once every few weeks,…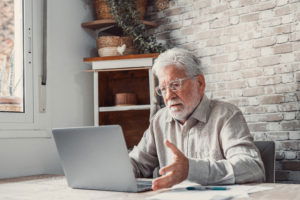 As a law firm marketing director, you understand the importance of SEO in driving traffic to your website and generating leads for your firm. However, convincing the partners of your law firm to invest in SEO can be a daunting task, particularly if they do not understand its benefits. Here are some tips on how…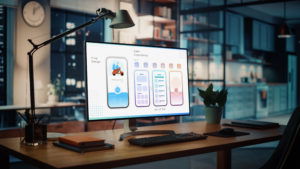 User experience, commonly referred to as UX, is an essential aspect of any marketing strategy, including law firm marketing. It encompasses everything that the user experiences while interacting with a product or service, including ease of use, accessibility, visual appeal, and overall satisfaction. The psychology behind user experience is a fascinating subject, and understanding it…