How To Optimize Use of Your Facebook Timeline

Facebook Timeline has reached the masses. Use it wisely.
Facebook's latest change to their platform merged the NewsFeed and the Wall, then mixed it up a little with your Profile. It does not look the same and is one of the first big redesigns Facebook has seen in some time. Be honest though, those walls could get super messy. This latest innovation has shaken up the industry and sparked a whole cottage industry of neat ideas about how to use your Facebook Timeline – ideas that are great for marketing a law firm of any size.
Understandably, busy attorneys might not know what Timeline is, or care yet. It is an area for getting together with friends – or fans if you will – to share information. It is much like your profile, but with Timeline there are more tools at your disposal to help you document your firm's services and gain exposure.
Think cover images and interesting events, like the opening of your new office, the addition of a new attorney, a map to your office or press releases about your successes coupled with client testimonials. The items you can post to your Timeline are limited only by your imagination. You just need to post your most important and engaging information to show how you can offer a real benefit to clients. If you do not already have your Timeline running, just go to the Facebook Timeline page and click the 'Sign Me Up' button.
The four main things you need to know about Timeline are the cover, the timeline publisher, stories and the Timeline navigator. None of this needs to be confusing, and once you get started it is easy. Let's start with the cover, the huge block at the top of the page with a cover image. Your cover image is the large picture and your profile image is the smaller square thumbnail. The cover area also includes, some brief about you information, a scattering of thumbnails and any Facebook apps you wish to add. Think useful information and convenience for your users.
The Timeline publisher is like your old news feed, so no big changes there. You can post content, check in at places, add photos and feed blog entries to your Timeline. Larger events that are worthy of press attention are things you will want to also put into your stories area, which is like a scrap book. It is capable of documenting your business and important events on and off Facebook from the day your firm was established until now. This is where the timeline navigator comes in. It is in the right hand column and scrolls to specific months or years. For more tips, hover the mouse over items. It is easy.
Timeline offers new ways to show the world who you are, and there are plenty of ways to use this to your personal advantage and your firm's advantage. It just takes some innovative, off-the-wall thinking to make a splash that people remember. In fact, hardly 48 hours had passed after Timelines launch before social media pundits and brand managers had started pulling Timeline apart to see how it could best be used to catch the attention of even more fans.
The stunning array of ideas that hit Timeline are just the tip of the iceberg when it comes to marketing in a way that makes people notice you. If you want to poke about on Timeline and see some of the neat social media campaigns, check out Red Bull, Ford and Old Spice.
Sure, these are the big guns, but what about a smaller business, or a solo law firm or a two man outfit? Timeline marketing does not need an advertising team to handle it. You just need to remember the cover page is there to attract fans. In other words, think about the 'bigger picture' and not a big image. Think QR codes for free ebooks written by your firm or other helpful giveaways. Just think more visually about what would appeal to your potential clients, and you are well on your way to using the latest way to connect socially with your demographics. Data visualization is the way of the future.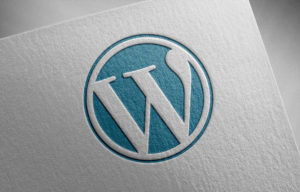 Are you looking to maximize your law firm's website's potential? You're in the right place. WordPress offers a wealth of plugins that can improve your website's functionality, from search engine optimization to online event scheduling. Here are five must-have plugins for law firms: Gravity Forms – Communication is key when it comes to your law…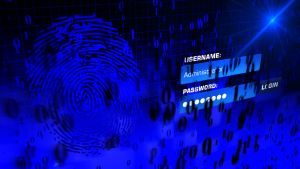 Over one million WordPress websites have been infected by a malware campaign called Balada Injector since 2017, according to cybersecurity firm GoDaddy's Sucuri. The attackers behind the campaign use all known and recently discovered vulnerabilities in WordPress themes and plugins to breach sites. They typically play out their attacks in waves once every few weeks,…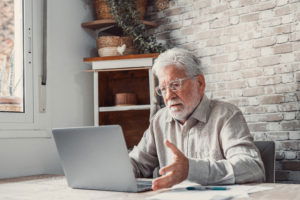 As a law firm marketing director, you understand the importance of SEO in driving traffic to your website and generating leads for your firm. However, convincing the partners of your law firm to invest in SEO can be a daunting task, particularly if they do not understand its benefits. Here are some tips on how…