How to use Pinterest to Your Advantage
Throughout 2010 and 2011, Pinterest maintained a relatively small user base. In 2012, however, the picture board social network saw an impressive spike in user registrations, reaching near Facebook numbers.
When people surf the Internet with the "Pin It" button installed on their browsers (a common practice amongst Pinterest users), they can simply click the button to attach any interesting image they see to their picture boards and share it with the world. When the image is "pinned," the pinner can also post a description, a link, a Twitter-like hashtag and even a price to the image. They can also categorize and tag the image so it can be easily found by other users.
If another Pinterest user is looking for any topic contained in the description, category, or tag, they will find the image that the first user posted and may do what is called a "repin," sharing the image on their own board. Other users can also "like" the image, follow the original pinner's other boards and comment on the image.
Pinterest user boards are an important tool – they allow a Pinterest member to categorize posts (like virtual albums or scrapbooks, really). Pinterest users can even allow others to pin an image to their own boards, if are brave enough.
These fun features are why Pinterest is enjoying a surge of popularity, especially on mobile devices. The network is particularly popular with women, a helpful fact to know when deciding how to target your firm's boards and postings. According to the Pinterest user numbers, more than 60 percent of users are women.
Keeping this in mind, and seeing how well a viral marketing/social networking tactic can work in marketing, any law firm should strongly consider how to use Pinterest for brand marketing.
Create a Pinterest account. Properly optimize it with business information, lawyer information, and anything reflecting the law firm's branding. Pinterest recently rolled out company pages, making it even easier for firms wishing to take advantage of the network's features.
Create some boards. Ensure that these boards are categorized properly and that the board names contain keywords that reflect the firm's SEO goals.
Start following interests on Pinterest.
Do a search for geographic locations relevant for your firm's business. Make sure you search "pinners" rather than boards.
Conduct a search for keywords that reflect the interests of the lawyers and of the firm itself using the "boards" search option.
Participate, communicate, and socialize. Repin an images on your boards, like images and comment on these images.
Add the "Pin It" option to your firm's blog posts and web pages. Use this button to pin your content nd images to the firm's Pinterest boards. This will immediately allow other Pinterest users to follow and share your images and content.
Online marketing results come not from being cynical but by being social. The more your firm engages in social networks like Pinterest, the more people in a given geographic location will remember you when they are in need.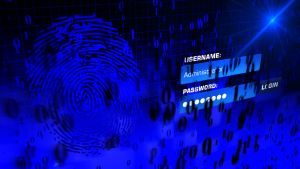 Over one million WordPress websites have been infected by a malware campaign called Balada Injector since 2017, according to cybersecurity firm GoDaddy's Sucuri. The attackers behind the campaign use all known and recently discovered vulnerabilities in WordPress themes and plugins to breach sites. They typically play out their attacks in waves once every few weeks,…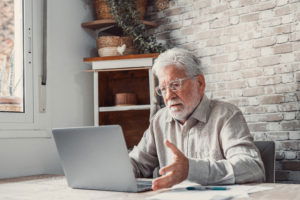 As a law firm marketing director, you understand the importance of SEO in driving traffic to your website and generating leads for your firm. However, convincing the partners of your law firm to invest in SEO can be a daunting task, particularly if they do not understand its benefits. Here are some tips on how…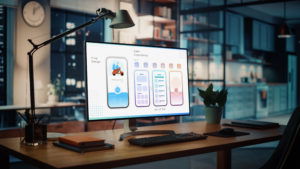 User experience, commonly referred to as UX, is an essential aspect of any marketing strategy, including law firm marketing. It encompasses everything that the user experiences while interacting with a product or service, including ease of use, accessibility, visual appeal, and overall satisfaction. The psychology behind user experience is a fascinating subject, and understanding it…