How to Use Social Media to Get More Clients for Your Law Firm
Many lawyers shudder at the prospect of building a big social media presence. They are convinced their brand will devolve into memes and cat videos if they sign up for social media.
But the potential benefits of using social media are too great to ignore. Almost everyone can now be reached through a social media platform.
According to a recent study from Pew Research Center, about seven out of 10 Americans engage in social media. These users are your potential clients.
Those potential clients are using their mobile phones to search for lawyers, according to the latest Thomas Reuters' FindLaw survey on legal customers. The survey states 52 percent of people use their mobile phone to search for attorneys online and 58 percent of people use search engines to do so.
Social media can help with your law firm's search engine optimization (SEO) efforts and ultimately increase your firm's ranking on search engine results pages by adding links and growing an audience.
Of course, there is more to social media than just creating an account and posting every once in a while. To attract clients through your social media accounts, your firm should take note of the following tips.
Set yourself up for success
Embracing the power of social media does not mean your law firm needs to create and maintain accounts on every platform. With so many channels available, pick the ones where your potential clients spend time and where you can best deliver your firm's message.
Facebook is the largest social networking site, and its business pages offer many informative features for potential clients, including an opportunity for former and current clients to leave reviews. Twitter lets you build your firm's voice through short commentary on issues people are discussing. Instagram's visual focus allows your firm to showcase the people behind the work. YouTube is one of the most popular search engines behind Google. LinkedIn might be a good place if your firm specializes in business law since it is an employment-oriented network.
Whichever platform your firm selects, take advantage of the service by making your account easy to find. Choose your firm's name as the username, include a link to your website and other contact information and utilize the biography fields to indicate what law you practice. The information you include in your profile will help other users find you when they search.
Post with a purpose
If you have a personal social media account, you probably post whenever you want without much forethought. For your law firm's accounts, it is important to be intentional about every post you share.
Each post should have a purpose centered on the goal of attracting more clients. Many experts recommend sharing a good mix of curated content, or posts from other accounts, and owned content, or posts you created, with a sliver of promotional content, meaning the posts that outright sell your followers on your services.
When you post is as crucial as what you post. The main goal is to post consistently and, hopefully, frequently. Social media makes your law firm visible. The more people see your posts, the more likely your firm will be the one they remember when they are looking for a lawyer.
One helpful way to plan your content is by creating a calendar that maps out what you want to post on a given day. With a calendar, you can create content ahead of time and employ a separate scheduling tool to publish whenever you want.
Always remember social media is, in a word, social. Engage with your followers by asking questions and respond to them when they leave comments. On platforms like Instagram and Twitter, use hashtags (e.g., #immigrationlaw) to join a community of people talking about the same things.
Establish your expertise
Social media gives your law firm a chance to situate itself as a thought leader in its field. According to the Thomas Reuters' FindLaw survey, people do not shop around for lawyers; 58 percent consider just one attorney. Let your social media convince them you are the one for the job.
Attorneys can also use social media to educate clients on matters of the law in digestible methods. Often, people do not realize they have a case or do not understand all the ways a lawyer can help them.
In addition, social media lets you network with other attorneys, which can lead to valuable referrals. Lawyers in different practice areas in other regions can point their followers to your firm when they are not able to take on a case.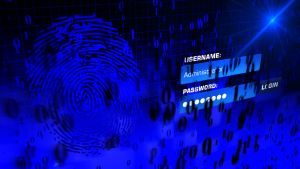 Over one million WordPress websites have been infected by a malware campaign called Balada Injector since 2017, according to cybersecurity firm GoDaddy's Sucuri. The attackers behind the campaign use all known and recently discovered vulnerabilities in WordPress themes and plugins to breach sites. They typically play out their attacks in waves once every few weeks,…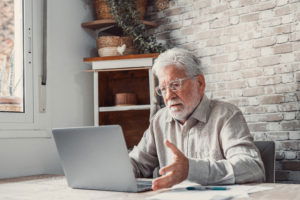 As a law firm marketing director, you understand the importance of SEO in driving traffic to your website and generating leads for your firm. However, convincing the partners of your law firm to invest in SEO can be a daunting task, particularly if they do not understand its benefits. Here are some tips on how…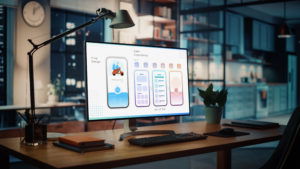 User experience, commonly referred to as UX, is an essential aspect of any marketing strategy, including law firm marketing. It encompasses everything that the user experiences while interacting with a product or service, including ease of use, accessibility, visual appeal, and overall satisfaction. The psychology behind user experience is a fascinating subject, and understanding it…