How To Use the Cloud to Increase Productivity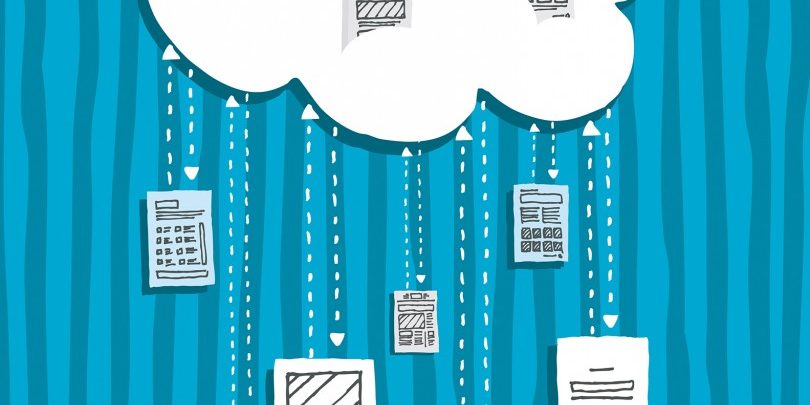 Connectivity can be both a boon and an annoyance for attorneys. Access to an ever-growing library of legal apps for mobile devices has the potential to help streamline tasks and reduce waste in terms of time, paper and document storage. Conversely, client expectations are higher, leaving you to deal with the stress of instant, on-demand access to your time.
Like all tools, apps are best used as part of a well-thought out plan. Some require synching between devices, some raise security issues and some perform tasks that may be irrelevant to your practice, while others will not actually save time in the long run.
Overview of Cloud-Based Productivity Applications
Before downloading every top-rated app on iTunes, analyze your situation. In what areas could you genuinely use assistance? What tasks do you want your suite of apps to help accomplish? Classifying your options and selecting from within those groups is a good way to stay focused. Below is a breakdown of some popular categories:
Research. Most attorneys can access the Internet no matter where they are. Public and courthouse wifi is often available, and when it is not, you can likely create your own mobile hotspot with your smart phone. With constant access, it is easier for attorneys to perform research quickly from any location.
Two of the most popular legal research apps are WestlawNext and Lexis Advance. While the applications are free to download, both require subscriptions to proprietary services. If you are already accustomed to using Westlaw or LexisNexis, either of these will provide the features you have come to expect from the respective providers.
A free option that does not require a subscription is Fastcase HD. Fastcase has fewer features than WestLawNext and Lexis Advance, but its search function provides adequate and accurate information about federal and state cases and statutes. For those who desire more functionality and access to resources, a paid upgrade is available.
Time Tracking and Billing. Since you are not always at your desk or even in the office, it makes sense that you should be able to track hours no matter where you are working. Apple users can take advantage of Time Master + Billing ($9.99 from the iTunes store), which allows you to track time, organize time by client, track expenses and have multiple timers running simultaneously.
Android users can download TimeClock ($6.99) from the Google play store. TimeClock also allows you to track billable hours and expenses, and it will generate both invoices and spreadsheets based on your time and expense data.
Note-taking and Handwriting. Note-taking apps range from the simple to the complex, with some allowing you to record audio, clip articles from the web, share items via synch or email, and organize and tag notes for future reference. Perhaps the most popular and feature-rich note-taking app is Evernote, free to download and $45 per year for a premium subscription. A less expensive, but functional alternative, is Notability, which at $0.99 combines handwriting notes, typed notes, pdf annotation and audio recording.
Presentations and Exhibits. It is possible to give a complete courtroom presentation or legal seminar with your iPad. TrialPad allows you to import a range of file types, including text, pdf, audio, video and images. Once imported, you can highlight, create call-outs, annotate documents and produce evidence reports complete with exhibit numbers. TrialPad is a robust presentation app but also one of the most expensive at $89.99.
For attorneys who may not need all the functionality of TrialPad, Exhibit A ($9.99) is a good alternative. ExhibitA allows you to import some file types, including pdf, images and video and arrange them into projects. With Exhibit A, you can also highlight documents and create call-outs for added emphasis.
Word Processing. One of the biggest complaints of attorneys who use mobile devices regularly is their word-processing capabilities. If your goal is to go paperless, you must have the ability to create and edit documents on your tablet. QuickOffice Pro ($19.99) is a good resource for MS Office users. It includes word-processing, spreadsheets and slideshow presentations, and it allows you to track changes.
Documents to Go Premium ($16.99) is another option that allows you to create and edit both MS Office and iWork files. With Documents to Go, you can also synch with a laptop or desktop and backup your files with cloud storage.
Setting up productivity goals and supporting them up with the right apps can help you manage growing client expectations, increase billings and give you an edge over other firms. The marketplace will continue to change, and smart use of the cloud can help you stay ready.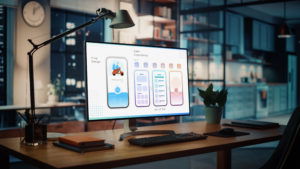 User experience, commonly referred to as UX, is an essential aspect of any marketing strategy, including law firm marketing. It encompasses everything that the user experiences while interacting with a product or service, including ease of use, accessibility, visual appeal, and overall satisfaction. The psychology behind user experience is a fascinating subject, and understanding it…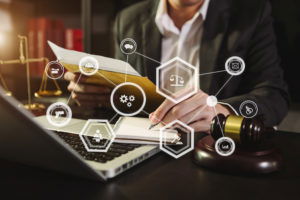 With each New Year, businesses and law firms alike look for ways to improve their practice. We wanted to know what some of the nation's top law firms were working on for 2023… so we asked them! Here's what law firms are doing to build bigger (and better) law firms in 2023.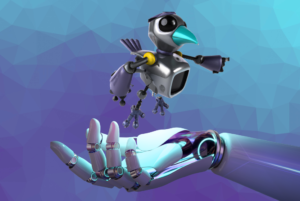 OpenAI's ChatGPT bot has been generating a lot of buzz. But can it generate unique content, over, and over, and over again? To find out, we created a fictional character named Larry, the Hairy Canary and asked ChatGPT to write a poem… and then another poem. And then another. Over the course of our tests…