How To Use your iPad for presentations and exhibits
If there were a way to use iPad technology in the courtroom to give outstanding presentations, would you use it? Think about the impact of a well-prepared presentation, the attention it would garner and the ability to educate a judge and/or jury with interactive case evidence.
The good news is that you can not only do this with some of the latest apps on offer for busy lawyers, but you can even partner these applications with a wireless router and an Apple TV. For just shy of $100, you can arrive in court with the means to put on a wireless presentation that captures everyone's attention.
There are at least seven applications that might appeal to you when presenting exhibits, but we have taken a closer look at three that seem to be the leaders of the pack: TrialPad, Exhibit A and TrialDirector. Try more than one. There are a few surprises in store for you.
TrialPad seems to have the attention of the legal community and given its functionality, it is not too pricey at $89.99. It is packed with multiple abilities that allow legal counsel to import PDFs, audio files, images, text files and videos. The versatility does not stop there. This app may be used to create reports of evidence for a trial, complete with exhibit numbers, highlight important information, annotate it, create callouts, redact material you do not want others to read, share your database and even add exhibit stickers. If your evidence includes video footage, you even have the ability to edit clips and/or take snapshots of frames. A picture is worth a thousand words at trial.
TrialPad was only released in 2011, and has seemingly made serious inroads into the legal community based on its adaptability and flexibility under fire. The file formats it supports include TIF, PNG, JPG, Adobe Acrobat PDF, Multi-page TIF and TXT. With a 4+ rating, this software offering by Saurian Communications Inc. may be just what you need.
Exhibit A comes in at $9.99 and has a lot of interesting things going for it. It is capable of importing images, movies and PDFs, organizing them and allowing you to display them in court. You may also create callouts and highlight and draw on your exhibits in real time. You can even hide them when you want to control what a jury sees. It also gives you the ability to import material from email, via Wifi, FTP, iTunes and Dropbox.
Share thoughts, ideas and pose questions on Exhibit A's whiteboard and discover the ability to save all documents you have marked up, as well as whiteboard activity as a new document, while still retaining the original document. Additionally, every document may be displayed in a large thumbnail version, showing 12 items per page, to allow counsel to quickly and easily identify what they need. Sort them by name, file type or even alphanumerically -- whatever suits your courtroom style.
In terms of presentation format, the sky is the limit. Using your iPad in combination with Apple TV or some other external monitor or projector, you have a live presentation that makes case evidence seem even more realistic. Employ a laser pointer to emphasize telling evidence and zoom effortlessly between various files as they are discussed.
Exhibit A might be worth trying for your next court case.

TrialDirector is another offering that has the advantage of being free. Do not let the lack of price fool you, though. It is just about as meaty in features as TrialPad. To be fair, you might want to give both a spin and decide for yourself. Free is good for many lawyers just starting out.
This app works with or without the desktop version of Trial Director 6, so you do not have to worry about additional software. You may display just about any imported documents or exhibits, as well as videos, pictures and PDFs. Yes, TrialDirector also lets you import from Dropbox, draw on exhibits, highlight, do callouts and redact when you need to. There is one glitch currently being worked on: this application seems to struggle now and then with showing pictures and videos, rendering them somewhat inconsistently while in use, which is a definite con. You should be able to rely on a smooth presentation.
An additional feature you might like, particularly if you also use Trial Director 6, is the fact that this app supports retina display, AirPlay Mirroring and Apple TV to give your in court presentation more oomph. You also have the ability to import your custom-made workbooks and video depositions. Versatility is good.
If you spend a lot of time in court, these three apparent pack leaders might be worth checking out. They may be able to help add a little zing to your courtroom presentations, which is always important when it comes to convincing skeptical jurors.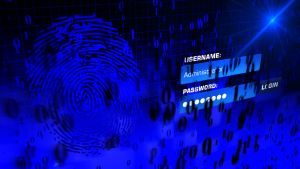 Over one million WordPress websites have been infected by a malware campaign called Balada Injector since 2017, according to cybersecurity firm GoDaddy's Sucuri. The attackers behind the campaign use all known and recently discovered vulnerabilities in WordPress themes and plugins to breach sites. They typically play out their attacks in waves once every few weeks,…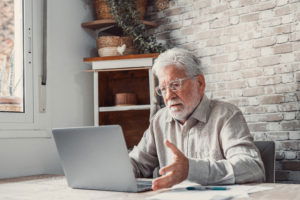 As a law firm marketing director, you understand the importance of SEO in driving traffic to your website and generating leads for your firm. However, convincing the partners of your law firm to invest in SEO can be a daunting task, particularly if they do not understand its benefits. Here are some tips on how…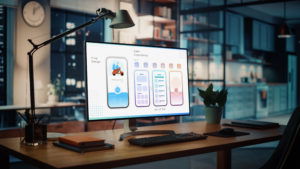 User experience, commonly referred to as UX, is an essential aspect of any marketing strategy, including law firm marketing. It encompasses everything that the user experiences while interacting with a product or service, including ease of use, accessibility, visual appeal, and overall satisfaction. The psychology behind user experience is a fascinating subject, and understanding it…