How To Write Great Design Briefs
An effective design brief helps ensure your project is successful
You are kicking off a design project and looking forward to the great product you will soon be launching. How do you ensure you will receive a design that you like and that is effective? How do you explain your vision and needs to your new design team?
A design brief is the answer.
A design brief is the document that outlines expectations for a project from the client's perspective. The brief should focus primarily on desired outcomes and business objectives. A brief should describe how the design of a website, advertisement or any other collateral will help further specific goals.
A design brief may also cover details like communication protocols and time frames or for deliverables at each stage of the design process.
A comprehensive, detailed brief serves as an instructional document for the project, clarifying what the designer needs to accomplish and any constraints that apply throughout the process. The greater the understanding between designer and client from the beginning, the more value the finished project will have. Both the client and the design firm need to agree to a design brief, or at least a list of basic questions and answers, before any project is started.
Here are seven questions a design brief should answer. Provide as much detail as possible. Since your answers will determine the design choices your team makes, each question deserves time and attention.
1. What does your firm do?
List your primary practice areas, including any you want to feature or any you are trying to move away from. How do you do these things differently from competing firms? Do you have a unique offering or experience? How does your firm's history and culture affect your interaction with clients in these areas?

2. Who is your audience?
What are your ideal clients' demographics and personality traits? Do you work primarily with people of a certain age, gender or income level? What are the tastes, hobbies, attitudes, jobs and lifestyles of your high-value clients? If your firm has multiple audiences it needs to reach, rank each in terms of importance.

3. What are the project goals?
Different firms have different marketing and business development goals. These goals may include lead generation, acquiring new cases, recruitment, increasing awareness about the firm, confirming the firm's experience and authority, or a combination of these (and other) objectives. A brief should outline these goals as and discuss the primary messaging points you want the design to communicate in order to help achieve them.
4. What emotions do you want to evoke?
A good design speaks to people on many levels. When you connect on an emotional level, potential clients are more likely to trust and hire you. The feeling you want to evoke will affect the color, font and image choices your design team makes.
5. Can you provide Samples?
Are there any examples of designs you really like? Conversely, are there any absolute "do nots?" Be sure to explain why you like or dislike any examples you provide.
6. What materials are necessary? Who will Provide them?
Who will be writing copy? Will a professional photographer be involved, or will the design use stock? For website projects, is there be any third-party software, like a live chat, that needs to be integrated?
7. What is the time frame?
Are there concrete deadlines or time constraints that must be met?
Remember to stay on message, and do not try to copy what other firms are already doing. Be thoughtful and open, and make sure you lay the groundwork for a solid professional relationship from the beginning. Your project will progress more smoothly and you will be more likely to get the results you need.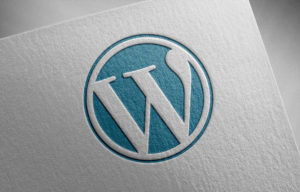 Are you looking to maximize your law firm's website's potential? You're in the right place. WordPress offers a wealth of plugins that can improve your website's functionality, from search engine optimization to online event scheduling. Here are five must-have plugins for law firms: Gravity Forms – Communication is key when it comes to your law…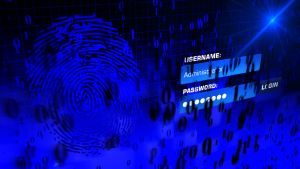 Over one million WordPress websites have been infected by a malware campaign called Balada Injector since 2017, according to cybersecurity firm GoDaddy's Sucuri. The attackers behind the campaign use all known and recently discovered vulnerabilities in WordPress themes and plugins to breach sites. They typically play out their attacks in waves once every few weeks,…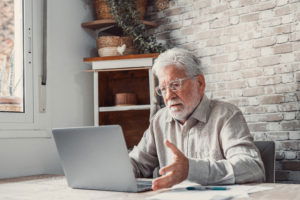 As a law firm marketing director, you understand the importance of SEO in driving traffic to your website and generating leads for your firm. However, convincing the partners of your law firm to invest in SEO can be a daunting task, particularly if they do not understand its benefits. Here are some tips on how…