How YouTube Recommends Videos for Law Firm Homepages
A successful digital marketing campaign should include video. Videos need to be informative and engaging. YouTube is one excellent platform to use for video.
Have you wondered how videos get to the views? What factors are used to recommend videos? As you likely guessed, there is a process for the YouTube recommendation engine and how it picks videos for viewers.
An important thing to remember is that the recommendation system is skewed to assist each viewer in discovering videos that they find interesting. YouTube says that the only way to accomplish that is through personalization.
YouTube Recommendation Factors
Watchtime or Retention, What Matters Most?
What does the YouTube search engine value more, watchtime or retention? For example, is viewing a 5-minute video halfway better than fully viewing a 3-minute video? On the surface, the 3-minute watch is a win. However, that equates to 30 percent of a 10-minute video – meaning the retention of viewers is weaker.
According to YouTube's calculations, people tend to be more satisfied when watching a larger percentage of the video. That said, it does not necessarily mean retention is a higher value than watchtime. It is difficult to say what matters more because personal preferences play a role here, making getting reliable statistics somewhat dicey.
There is no leading factor to distinguish between retention and watchtime, as it depends on the video and who is watching it. A lot depends on the type of video and its length. Viewers could love the video no matter what it is and how long it is because they got what they wanted to see. Trying to guess what kind of will succeed can only be accomplished by tracking the data and performance of all videos your firm has.
How Long to Get Recommended?
What if your firm has created a dynamite video? How long will it take to get recommended? To get this video out and rolling would require knowing how long it takes for videos to get picked up by YouTube's recommendation engine. Sometimes videos do not get visibility on a home page until months after publication.
However, this is mainly due to YouTube not having enough data to know who a video should be recommended to – although this is applicable when a channel is new, and YouTube does not know much about it. That is why you may see an older video and a newer one on YouTube's homepage. This happens because there is more data available to match content to a relevant audience.
Why Are Small Channels Not Recommended More?
Is your law firm a small channel and not getting recommended often? YouTube does not recommend small channels often enough. The reason given is they have limited data to figure out who the right audience is for those videos. Once again, relevancy, targeting and clarity are important factors to consider when creating a video.
One other thing to factor into any video you create for the law firm is getting as many people as possible to engage with it. In your video, ask people to like it, subscribe to your channel and hit the notification bell. All these actions increase the relevance of the video, and in turn, your law firm video gets seen.
Do Subscriptions Influence Recommendations?
Apparently not. The influence of subscriptions tends to be variable by the user. For instance, if a viewer subscribes but hardly ever watches the channel, then YouTube will not recommend content to that stagnant user. Content getting suggested will depend on how users respond to it when they see it on the YouTube homepage.
Still have questions about what to do about your firm's YouTube video? Remember that the best you can do is to make relevant and informative videos.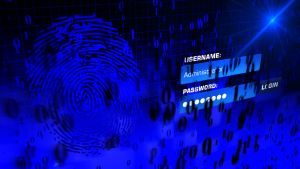 Over one million WordPress websites have been infected by a malware campaign called Balada Injector since 2017, according to cybersecurity firm GoDaddy's Sucuri. The attackers behind the campaign use all known and recently discovered vulnerabilities in WordPress themes and plugins to breach sites. They typically play out their attacks in waves once every few weeks,…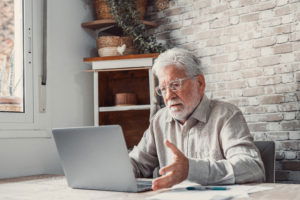 As a law firm marketing director, you understand the importance of SEO in driving traffic to your website and generating leads for your firm. However, convincing the partners of your law firm to invest in SEO can be a daunting task, particularly if they do not understand its benefits. Here are some tips on how…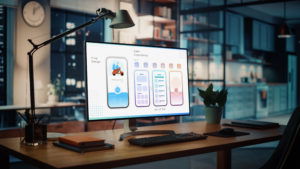 User experience, commonly referred to as UX, is an essential aspect of any marketing strategy, including law firm marketing. It encompasses everything that the user experiences while interacting with a product or service, including ease of use, accessibility, visual appeal, and overall satisfaction. The psychology behind user experience is a fascinating subject, and understanding it…