If You Aren't Using Hashtags You are Preaching to the Choir
Law firms should use hashtags to get their message out to the widest, most relevant audience The hashtag was born out of necessity as an organizational tool. Hashtags allow users to categorize information by creating searchable tags out of words or phrases preceded by a numerical pound sign (#) without a space. The first hashtag…
BY Kristen Friend STAFF CONTRIBUTOR
Law firms should use hashtags to get their message out to the widest, most relevant audience
The hashtag was born out of necessity as an organizational tool. Hashtags allow users to categorize information by creating searchable tags out of words or phrases preceded by a numerical pound sign (#) without a space.
The first hashtag appeared on Twitter in 2007 when former Google UX designer Chris Messina proposed using a pound sign for groups. All major social media networks now support hashtags. Google+ hashtags have been appearing in Google search results since 2013, the same year late adopter Facebook finally added hashtag support to its platform.
Twitter calls the hashtag a keyword, but its uses go far deeper than that. Hashtags can start discussions and spur movements. They can describe events, trends, groups, emotions, places, brands and any other concept an enterprising social media marketer can devise. Hashtags can be used creatively by any professional, attorneys included. You can increase your firm's exposure by strategically adding hashtags to your social media posts.
How do hashtags increase a firm's exposure?
Subscriber Exclusive Content. Login or Subscribe For Unlimited Access
Stay to speed on the changing legal landscape by understanding how your competitors stay relevant.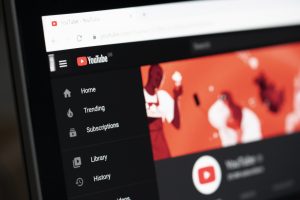 Have you wondered how videos get views? As you likely guessed, there is a process for YouTube's recommendation engine.