Image Optimization for Lawyers and What Factors to Consider
Search engine optimization (SEO) is usually associated with optimizing written content. However, it also refers to the expansion of a website's search traffic by optimizing videos and images.
Optimizing your images provides your website with another opportunity to be found by way of an image search, and a logo and graphics can be equally as effective at bringing visitors to your site as your written content.
According to Christopher Earley, of the Law Office of Christopher Earley in Boston, Massachusetts "content is still king at attracting internet traffic." "However, effective and total image optimization is critical for any successful SEO strategy. The best way to optimize images for site speed is through plug-ins such as TinyPNG. Be sure to always use an image compression plug-in and always use alt-tags."
Julie Howell, Marketing Director at Postali, a marketing agency for lawyers, says, "Google has a free tool called PageSpeed Insights. Run your website through the tool, and it will give you a detailed list of every optimization opportunity for both desktop and mobile."
Lawyers can benefit greatly from the use of images on their website. But they must be careful not to use an image that is so large that it reduces the speed of the site. Nevertheless, the images should look appealing, particularly if they are the first part of the website that is viewed in an image search. Finding the right balance is important.
The speed of lawyers' websites can determine whether their site is competitive with those of other law firms. If the site speed of a law firm's website is slower than that of other law firms, it will rank lower in search results. In addition, site speed can improve the experience of the user. One very remarkable statistic involves an increase in conversion rate as a result of a rise in site speed. According to Mozilla, when it increased page loading speeds for Firefox, it saw an increase in downloads of its browser. Similarly, for every one second improvement in loading speeds Walmart saw an increase in conversion rates.
With regard to the size of images, the three principal image file types that comprise 96 percent of the image traffic on the internet are GIF, JPEG and PNG. While PNG provides a favorable combination of compression ratio and image quality, it is, thus, generally the most reliable type of image. JPEG can have a maximum compression rate of 10X greater than the other two formats. However, it is a lossy format in that it lowers the quality of the images as it compresses them. At times, GIF can detract from the color detail, thereby making GIFs more appropriate for animated images, logos and any other small uncomplicated images.
According to Tom Bennett of Builtvisible, PNGs are ideal for images with fewer colors or transparencies, and PSEGs are good for photos. If there is text within the image, it is best to remove it and use an actual font in its place. Then, use vector graphics or CSS for such things as logos or shading on the page. Bennett also says that exercising caution with images can remove 1.2 seconds, or 30 percent, from the total page load time.
The name of the image file can enable search engines to find the content in text. If the attorney does not enter a separate title for the image upon uploading it, the file name will also be the title of the image. If the image does not load, attorneys can use alt attributes, which are the text alternative to the image that will appear. Alt attributes are what search engines see in lieu of an image. Thus, they are critical for both accessing websites and SEO. The alt text and title text tag fields are the ideal place to put any keywords relevant to the image.
The title text is the name of the image, and its purpose is similar to that of an image filename. The principal distinction is that it has to be able to be read by humans and machines. Therefore, it is best to use spaces to separate the words in the image, and not use underscores or dashes.
Alt text is the field that provides a description of the image. It can enable search engines to work out not only the content of an image, but also the subject of the surrounding text. A minimum of one image on the page should contain the focus keyword. However, it is important that image alt text be clear, descriptive and written in natural language.
Christine Kilbride of Majux Marketing, an agency that specializes in website development and digital marketing for law firms, says, "we recommend adding alt text to all images . . . By adding alt text, you're telling the search engines what the picture is of, and you increase the likelihood of showing up in Google's image search."
Many law firms use stock photography on their websites, rather than original photographs of the members of their firms. However, many people believe that while stock photography will not harm lawyers' website rankings, they will not result in conversions.
Anthony Kane, SEO Strategist of ISEO Digital Agency and ISEO Technologies, says "stock photography really hinders your ability to stand out on the Images tab on any search engine as your photos are also being used by hundreds of other websites." "Stock photos also play a major role in your end-user's engagement. Consumers today have become very aware of stock imagery and they almost tend to ignore photos they believe to be unoriginal. In order to stand out and encourage action, it is important that you include original high-quality images on your website."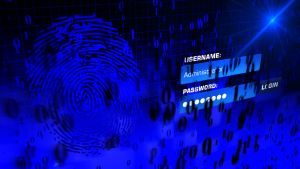 Over one million WordPress websites have been infected by a malware campaign called Balada Injector since 2017, according to cybersecurity firm GoDaddy's Sucuri. The attackers behind the campaign use all known and recently discovered vulnerabilities in WordPress themes and plugins to breach sites. They typically play out their attacks in waves once every few weeks,…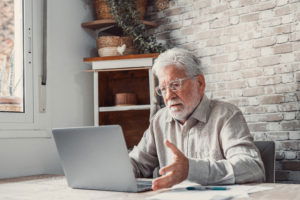 As a law firm marketing director, you understand the importance of SEO in driving traffic to your website and generating leads for your firm. However, convincing the partners of your law firm to invest in SEO can be a daunting task, particularly if they do not understand its benefits. Here are some tips on how…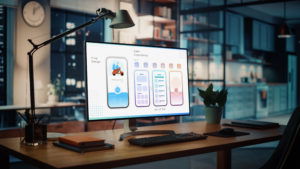 User experience, commonly referred to as UX, is an essential aspect of any marketing strategy, including law firm marketing. It encompasses everything that the user experiences while interacting with a product or service, including ease of use, accessibility, visual appeal, and overall satisfaction. The psychology behind user experience is a fascinating subject, and understanding it…