Increase Website Traffic and Links with Political Content

Your wise elders may have told you to "never mix business with politics and religion". Generally speaking, this is a sound philosophy. People tend to be a little touchy about another person's views regarding eternal damnation and the role government should play in our lives.
However, lawyers are in a different position. Regardless of what your voter registration card says, what you and your clients believe, and whatever the bad news of the day may be, legislators write the product you sell – the law.
When reviewing our clients' websites, I discovered something that makes a strong case to get political on your blog. Lawyer blogs that cover political topics get twice as much traffic than those that cover generic topics. That is quite a return., but traffic is not the only benefit.
A lawyer that covers a hot political topic also gets inbound links. We have links that point to our client's blog entries from Slate.com, Huffingtonpost.com, WSJ.com, local newspapers, and blogs written by Socialists, Democrats, Republicans, Libertarians, and Anarchists. Many of these links did not come from the site owners but rather the commenters. Comment board political battles can sling more than mud, they can send valuable links to your site.
When a couple of commenters are arguing one issue or another, they look for credible sources to back up their position. A trip to Google or Google Blog Search yields a lawyer's blog, which is seen as a credible source. They like what they see and link to it in the comment section. Your credibility makes the link legitimate, the blog moderator lets it through, and now you have a heavyweight link pointing to your site.
Before you turn your blog into a politically charged spin zone, proceed with class. Blog about legislation, talk about issues that relate to your practice area, and remember that you do not have to pick sides. Here are some topics that have yielded good links and solid traffic to the websites of their originators.
We have seen topics from immigration lawyers, corporate attorneys, law firms that represent insurance companies, law firms that sue insurance companies, environmental firms, oil attorneys, and everything in between. Some employment attorneys blog in favor of strengthening unions. Some corporate attorneys blog against environmental regulation. Some praise the Supreme Court on certain rulings while others strongly disagree.
But the key is speaking from an emotionless position of authority. Ask yourself, "how will this affect my clients?" If you represent employees that are victims of wrongful termination, you might explain how your state becoming a "right to work" state will affect workers. You can outline the pros, outline the cons, give your personal position, and at the same time keep it informative and factual.
If you write a blog filled with hyperbole, it will not appeal to as large of an audience as a piece based on a well researched position. You can write with a slant, but write with a calm tone and facts. This election year, improve your traffic and inbound links one political issue at a time.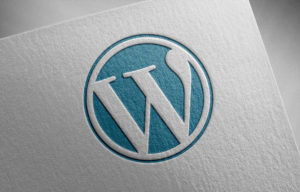 Are you looking to maximize your law firm's website's potential? You're in the right place. WordPress offers a wealth of plugins that can improve your website's functionality, from search engine optimization to online event scheduling. Here are five must-have plugins for law firms: Gravity Forms – Communication is key when it comes to your law…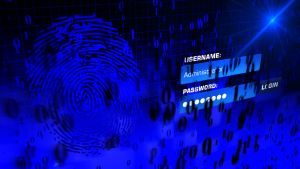 Over one million WordPress websites have been infected by a malware campaign called Balada Injector since 2017, according to cybersecurity firm GoDaddy's Sucuri. The attackers behind the campaign use all known and recently discovered vulnerabilities in WordPress themes and plugins to breach sites. They typically play out their attacks in waves once every few weeks,…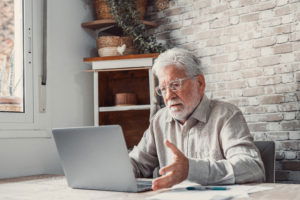 As a law firm marketing director, you understand the importance of SEO in driving traffic to your website and generating leads for your firm. However, convincing the partners of your law firm to invest in SEO can be a daunting task, particularly if they do not understand its benefits. Here are some tips on how…