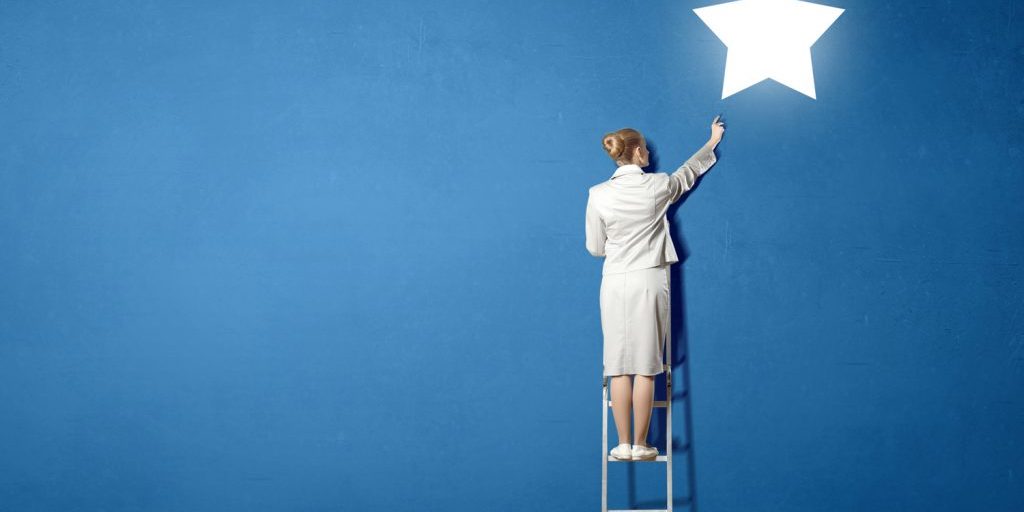 Google makes continuous adjustments to not only its search algorithm, but also its search results pages. It experiments with the position and number of ads, the display of local search results, social media posts and news items, among other features.
Competition for coveted top spots in organic search results is increasing, and the number of results displayed on page one is decreasing. A 2016 Searchmetrics study found that the number of organic listings on the first page of Google's results has decreased from 10 to 8.5.
Google has added many new elements to its results pages that go beyond its original 10 blue links. Moreover, now different queries will return different versions of Google's results page. For many searches almost all of the real estate above the scroll is occupied by information that is not an organic result, like that displayed in direct answer boxes, featured snippets and related question boxes.
Your firm can take advantage of some of Google's search engine results page (SERP) features that are not organic results links.
One of a firm's best opportunities to climb to the top of page one is to have a page chosen as a featured snippet.
This article discusses statistics about featured snippets and ways your firm can tailor content for inclusion in a featured snippet.
What is a featured snippet?


A featured snippet is a selected search result that appears in a box at the top of a results page with a link to the content's URL. Google populates the snippet by pulling content from selected web pages.
A featured snippet is promoted content from an organic result that may not be the top organic listing. Because of its coveted position above all other organic results, the featured snippet's placement is also referred to as position zero.
Featured snippets appear as paragraphs, lists or tables, with the most common format being the paragraph. The snippet may also contain an image.
For the purposes of this article, the defining characteristic of a featured snippet is the inclusion of a URL. Answer boxes, which also appear at the top of SERPs, do not contain a link.
Your content is less likely to be selected as a featured snippet for a query that has an established answer, a term that can be looked up in the dictionary, or for information Google considers to be common knowledge or public domain.
Featured snippets statistics
Recently, Ahrefs performed a study of 112 million keywords in its U.S. database and found that approximately 12 percent of those queries returned featured snippets. Other studies have found that up to 30 percent of queries produce featured snippets.
Ahrefs also uncovered interesting featured snippet click data. The link contained within the snippet does not receive the most clicks. For queries that returned a snippet, the result at position zero received 8.6 percent of clicks, and the first organic search result received 19.6 percent of clicks.
When a SERP does not contain a featured snippet, the top organic result receives approximately 26 percent of all clicks. Additionally, Ahrefs found that the presence of a featured snippet reduces the overall number of clicks on all listings by about four percent. According to Rand Fishkin, founder of software company Moz, approximately 40 percent of all searches result in no clicks.
Organic click-through rates
Sometimes a snippet will increase clicks to your site, particularly if your page ranks lower for the query but you have the featured snippet. But, a snippet can also decrease clicks to your site because the user get an answer and has no reason to read more.
These findings do not necessarily indicate that you should stop pursuing position zero. Any page ranking within the top 10 search results can be promoted as a snippet. If, for example, you have a page that ranks naturally at position eight, and you can optimize its content so that it is promoted, the resulting jump in traffic could be substantial.
The featured snippet offers a chance to get more traffic to a page that is having difficulty reaching the number one spot. The effort required to get to position zero can be less than that required for you to climb to position one.
Additionally, a single page can rank for thousands of snippets. Ahrefs found one top-performing page in its database was chosen as a featured snippet for 4,658 queries.
How does content get chosen as a featured snippet?
This is a question that is still hotly under debate — and something of a mystery. Google's algorithm determines which pages best answer certain queries, and that there is no concrete list of steps you can take to ensure placement in a featured snippet. However, research does offer some insights into the answer.
Engagement metrics: Google's choice of featured snippet content is not based entirely on traditional SEO metrics. This is apparent from the fact that approximately 70 percent of all pages that earn a featured snippet rank below position one. While most (over 90 percent) of the featured snippets are picked from the first page of results, it is not impossible for content on a page in the second or third set of results to be featured.
Larry Kim of WordStream dug into some of the data on lower ranking pages with content that Google promotes to a featured snippet. He found that engagement metrics like click-through rate (CTR) and time on site appear to be important.
Kim looked specifically at a page with an average position of 10 in Google's results with a featured snippet for a particular key phrase. He found the average click-through rate for that result was 21.43 percent, which is roughly 10 times the rate he would expect for a page in position ten. He also found that average time on page was 14 minutes and 30 seconds — an amount of time virtually unheard of in the online world.
While anecdotal, this data implies that metrics like click-through rate and time on page may be more important to choice of featured snippet than traditional metrics like links.
Search query: The majority of featured snippets are the result of long-tail key phrases. Google does not necessarily provide a box answer for the most commonly searched keywords.
This provides a unique opportunity for attorneys, many of whom are already optimizing for high-value long-tail key phrases. Frequently asked questions fit nicely into this box. When you ask a question and provide an answer on the same page, it is easy for Google to recognize your page as the best answer for a specific question.
Questions that employ the five Ws (Who, What, When, Where, Why) + How are good candidates for featured snippets. However, Ahrefs found that 70 percent of the queries that produced featured snippets were not questions, or even sentences. Some examples include, "windows 10 compatibility," "primary taste sensations," and any key phrase containing the word "recipe."
While focusing on a question can produce results for high-performing key phrases, it is not the only tactic for acquiring a featured snippet.
Formatting: Snippets are generally formatted in three ways: paragraph, list and table. The paragraph is the most common format.
Pages that receive featured snippets tend to arrange content into easily consumed pieces. The average snipped length is between 40 and 60 words. While unconfirmed by Google, it follows that pages with content distributed throughout the page in smaller, easily sampled chunks are more likely to receive snippets.
Media descriptions: Google will feature YouTube video descriptions in a snippet if you tell its algorithm enough about the video. When a video is featured, Google pulls paragraph text from the video's description. Google is unlikely to feature videos with spammy, keyword stuffed descriptions. However, if your description clearly states what the video is about, or what question it answers, the related video can be a candidate for a featured snippet.
What can you do?
1. Write content that keeps readers on your pages. This means your page must address visitor concerns, not just spam them with location and practice area keywords.
2. Write in-depth descriptions for any media content, like videos.
3. Format your pages in a way that encourages snipping. Write short, direct sentences and paragraphs. Place headers above your paragraphs that highlight the information contained within the paragraph copy. Even if you do not place content in a list format, using <ol> or <ul> tags, Google may still display that content in a featured snippet list if you clearly delineate items with numbers or bolded header text.
4. Look for featured snippet pick-up opportunities. If a competing law firm has landed a snippet for a specific key phrase, look for ways you can replace it. Find pages on your own site that answer the query, and create headers, paragraphs or lists on that page that directly address the query. If you can provide a better answer, Google may replace the snippet with yours.
Do not chase featured snippets because you think having a snippet will drive more traffic. Experiment with snippets. Some snippets will drastically increase clicks, while others may work against you. Be sure to look at your own analytics and referral data to understand which key phrases you should target for snippets and which are doing fine organically.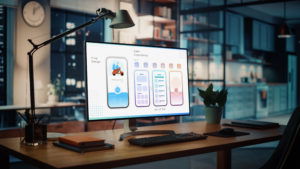 User experience, commonly referred to as UX, is an essential aspect of any marketing strategy, including law firm marketing. It encompasses everything that the user experiences while interacting with a product or service, including ease of use, accessibility, visual appeal, and overall satisfaction. The psychology behind user experience is a fascinating subject, and understanding it…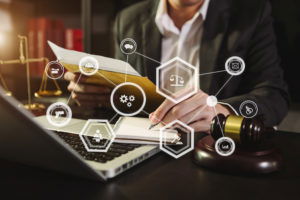 With each New Year, businesses and law firms alike look for ways to improve their practice. We wanted to know what some of the nation's top law firms were working on for 2023… so we asked them! Here's what law firms are doing to build bigger (and better) law firms in 2023.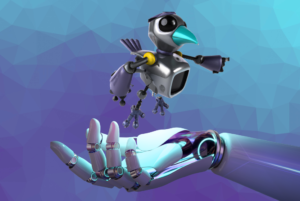 OpenAI's ChatGPT bot has been generating a lot of buzz. But can it generate unique content, over, and over, and over again? To find out, we created a fictional character named Larry, the Hairy Canary and asked ChatGPT to write a poem… and then another poem. And then another. Over the course of our tests…