Inside the Legal Profession's Drinking Problem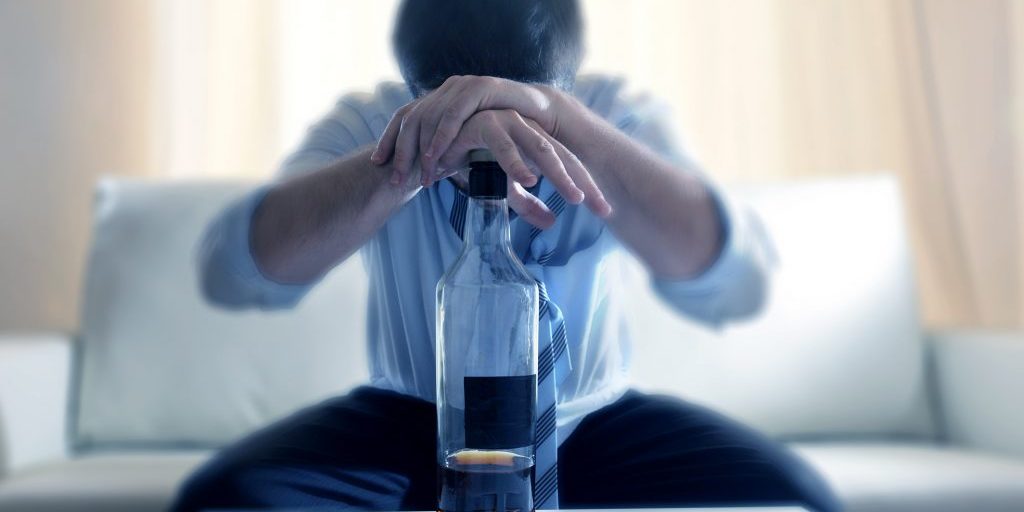 Lawyers experience significant levels of stress and anxiety, with 28 percent of attorneys suffering from depression, 19 percent experiencing anxiety and 23 percent reporting they were victims of high stress levels.

A recent study reveals that one-third of lawyers have a dangerous relationship to alcohol, and lawyers are almost twice as likely to struggle with alcohol abuse as compared to the general adult population. The issue is far larger than most previously believed.
[s2Member-Login title="Subscriber Exclusive Content. Login or Signup Free to Read" /]
[s2If current_user_can(access_s2member_level0)]
Approximately 10 percent of the general adult population suffers from alcohol dependency. Studies relating to alcoholism affecting lawyers have revealed the rate of alcoholism sits between 15 percent and 24 percent, which means that approximately one in five lawyers are addicted to alcohol. Further studies have also indicated that the stressful nature of the law profession, as well as that of the medical, dental health and social work niches, may cause many working in those fields to develop chemical dependencies, most often alcoholism.
The statistics prompted the authors of a study in the Journal of Addiction Medicine to conclude: "Attorneys experience problematic drinking that is hazardous, harmful or otherwise consistent with alcohol use disorders at a higher rate than other professional populations. Mental health distress is also significant."
Read the Journal of Addiction Medicine's Full Study
So what is it about the legal profession that causes so many lawyers to become dependent on alcohol or chemical substances? Work-related stress and emotional alienation are common experiences for lawyers. But the problem can begin long before the individual begins their career. The problem originates for many in law school, according to Hon. Robert L. Childers, of the Circuit Court of Tennessee, who has served on the ABA Commission on Lawyer Assistance Programs (CoLAP) since 1999.
A closer look
A study revealed that 27.6 percent of the lawyers questioned had drinking issues before going to law school, 14.2 percent acquired the habit during law school, 43.7 percent developed the dependency within 15 years of graduating from law school and 14.6 percent began problem drinking more than 15 years out of law school.
Many who enter the legal profession do so knowing that they are pursuing an honorable career. They may choose to study law because they are driven by their moral values, are passionate about helping others or have a strong interest in the law. However, law school can challenge students not only intellectually, but also emotionally, and they often turn to alcohol or drugs to cope with mounting stress and unhappiness.
According to studies, law students report using alcohol to "get away from problems" and "relax and relieve tension." Such feelings often result from factors such as stress caused by excessive workloads and competition among students, as well as the tendency to rely on academic success to build a sense of self-worth. When students fail to live up to self-imposed standards, they are at risk of developing lower self-esteem. Students may be intimidated by teaching styles or other students, like overachievers or perfectionists. Some students may lose the connection with their original reason for wanting to attend law school, and may feel discontent with being trained to ignore emotional reactions in order to represent positions that are in opposition to their own moral beliefs.
Work-related stress is a common factor in the high incidence of alcoholism among lawyers. In their profession, lawyers help others solve problems, but they may find themselves struggling to ask for help themselves. Because of the sensitive nature of the legal profession, lawyers must often conceal their own emotions in order to deal with difficult cases and help their clients prevail. They may experience pressure to emote very little at the work place, which may hinder their ability to connect with co-workers. It is unsurprising, then, that many lawyers may experience alienation, which can lead them to look to alcohol to cope with their anxiety, stress or depression. Additionally, social drinking, which is a common aspect of a law firm's work culture, can also encourage the issue.
Potential negative effects
Overuse of alcohol can lead to several potentially destructive consequences. The attorney in question may lose his or her job, be accused of legal malpractice or lose family and friends. Approximately 90 percent of serious disciplinary matters involve alcohol abuse and over 60 percent of all malpractice claims involve alcohol abuse.
Additionally, other important aspects of maintaining a successful practice may be adversely affected if a lawyer is suffering from substance abuse. Marketing is one of the most important areas for attorneys and law firms to prioritize during their practice to gain clients. If alcohol impairment affects a lawyer's ability to focus on marketing and business decisions, the attorney and his or her law firm face reduced productivity. An initial loss of productivity in business development activities will eventually result in lost revenue and eventually an inability to sustain a practice.
Is help available?
It is not just lawyers who tend to overuse alcohol. The whole legal profession, including judges and other officers of the court, are at risk. Recent findings beg the question: What is being done to assist those in the legal profession with substance abuse issues now?
In 1988, the American Bar Association (ABA) launched its Commission on Impaired Attorneys, and in 1990 the Canadian Bar Association (CBA) asked a committee to study addiction in the ranks. Now, programs that provide support to those in the legal profession suffering from alcoholism, chemical dependencies and mental health issues are referred to as Lawyers Assistance Programs (LAP), and they exist in most states and all Canadian provinces. In fact, the problem is so prevalent that there are now three LAPs in New York alone, programs in 50 states and five in Canada, in addition to those in Wales, England and Scotland. It is truly a global issue. And today, the ABA mandates that a segment of CLE hours be devoted to the topic of substance abuse.
Although there are support and treatment groups designed to assist attorneys with substance abuse and mental health issues, many lawyers are hesitant to seek help because they fear breach of privacy in group sessions and do not want anyone to find out about their issues. This is why the LAP places a strong emphasis on confidentiality. Anyone seeking help from LAP should expect everything to be kept in complete confidence — it's the law. LAPs in most states respond to calls 24/7, and they offer free services to bar applicants, judges, law students and practicing attorneys.
See the Directory for Lawyer Assistance Programs
Attorneys with substance abuse problems can have access to the help they need. However, they need to overcome the fear and hesitation to seek that help in order to continue with their careers and get their lives back on track.[/s2If]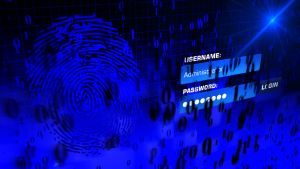 Over one million WordPress websites have been infected by a malware campaign called Balada Injector since 2017, according to cybersecurity firm GoDaddy's Sucuri. The attackers behind the campaign use all known and recently discovered vulnerabilities in WordPress themes and plugins to breach sites. They typically play out their attacks in waves once every few weeks,…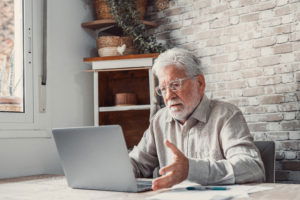 As a law firm marketing director, you understand the importance of SEO in driving traffic to your website and generating leads for your firm. However, convincing the partners of your law firm to invest in SEO can be a daunting task, particularly if they do not understand its benefits. Here are some tips on how…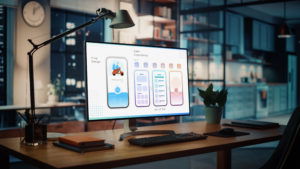 User experience, commonly referred to as UX, is an essential aspect of any marketing strategy, including law firm marketing. It encompasses everything that the user experiences while interacting with a product or service, including ease of use, accessibility, visual appeal, and overall satisfaction. The psychology behind user experience is a fascinating subject, and understanding it…