Integrated Attorney Marketing Strategies
Not quite rocket science, but more than just a website.
Attorneys can be slow to adapt to change, and nowhere is that more apparent than in the world of online marketing. While there are still a few holdouts who have no online presence at all, most firms have learned that in today's world, your firm's website is your online office, and it needs to embody the same characteristics of your physical office. It should be professional, well-organized, aesthetically pleasing, and it should convey to clients that they are in good hands. What many firms have not yet learned is that that is not enough: your online presence must also be integrated with your offline marketing.
When law firms tackle the subject of marketing, the goal, at least, is clear: generate more business. For that to happen, prospective clients need to hear about your firm. Many attorneys think that simply means advertising, but marketing is much more than just advertising. Integrated marketing is a holistic strategy that requires research, planning, and effective methods.
Position Yourself as an Expert
As an attorney, you know that your reputation is the best advertising. Of course, your reputation depends first on doing good work and impressing clients and colleagues. Beyond that, you should have a plan to make sure that your name comes up when people are inquiring into your area of practice. This applies both online and offline.
When prospective clients are online, searching for information about your field, you want their final destination to be your website. You need to establish yourself online not only as a provider of legal services, but as an expert in the field. That means issuing press releases with your commentary on recent events that have an impact in your practice area, and keeping your website active with frequent updates, news articles and blog postings. Your online presence cannot remain static.
Of course, people still search for information the old-fashioned way too. They talk to each other, attend public events, and keep up with the news. When your practice area is the subject, your name should come up. Every speaking engagement you agree to, each free seminar you give, every minute you spend talking to a reporter, is time you spend positioning yourself as an expert in your field. The payoff is obvious: when it is time to hire an attorney, why not hire the expert?
Network

Building your professional, social and online networks should be a central part of an integrated marketing strategy. Why? Here is a very practical reason: it is cheaper than advertising. When you build networks, you invest time instead of money, and the results are often more cost-effective. It can even be fun.
The advent of social media has had an enormous impact on nearly every aspect of society, including politics, business and the law. A huge amount of modern communication takes place through online social networks like Facebook, LinkedIn and Twitter. You and your firm should have an appropriate presence within these networks, participating in the culture while continuing to project the right amount of professionalism.
Real-world social networks still matter. Clients still form their primary impressions of attorneys when they meet them face-to-face. If you want lots of clients, create face time. Word-of- mouth is powerful, and your own casual social networks can be a rich source of business. Networking with colleagues is also important. When you join professional associations and attend conventions and seminars, you are meeting people who can refer clients to you. Every attorney knows how often it is necessary to say, "I don't practice in that area, but I know someone who does." Be that someone.
Integrate Your Advertising

While marketing is much more than just advertising, a good strategy does include advertising, both online and offline.
Website development should be the top line in your advertising budget. For millions of clients, their first step in finding a lawyer is a Google search. You need to be sure not only that their search leads them to your firm's website,but that they like what they see when they get there. To guide clients to your site, you can pay for a sponsored listing, or you can invest in the website development that will move your site up in search rankings. To accomplish this, your site needs to be expansive, with multiple pages featuring comprehensive information about the legal services your firm provides. Your site should be not simply an advertisement for your firm, but a source of real information about your field of practice. Prospective clients should be able to spend time on your site finding answers to their questions and learning from you, the expert. Further, in order to optimize your search results, your website must be active. News updates, blog postings and other content should be posted regularly. Your website needs to be integrated with social media such as Facebook, LinkedIn and Twitter. And of course, the design of your site must be impeccable, both in terms of aesthetics and usability.
One cannot ignore the power of offline advertising. People still watch television, listen to the radio and drive past billboards. They read brochures and direct mail, particularly when the mail comes from a law firm. It goes without saying that the laws regarding attorney advertising in your state must be followed scrupulously. From a marketing standpoint, it is essential that your message be integrated across all types of advertising you employ. You must establish a consistent brand, so that the name of your firm, your core message, and the visual look of your advertising materials are instantly recognizable, from your website to your business card.
Law firm marketing in the modern world is complex. Establishing an online presence entails much more than just creating a website, and online marketing cannot be thought of as separated from traditional, "real world" marketing. The two must be seamlessly integrated into a cohesive strategy for success. You should have a plan to make sure that your name comes up when people inquire about your area of practice both online and offline.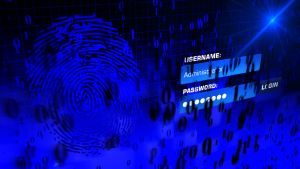 Over one million WordPress websites have been infected by a malware campaign called Balada Injector since 2017, according to cybersecurity firm GoDaddy's Sucuri. The attackers behind the campaign use all known and recently discovered vulnerabilities in WordPress themes and plugins to breach sites. They typically play out their attacks in waves once every few weeks,…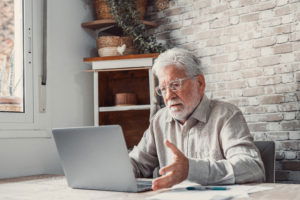 As a law firm marketing director, you understand the importance of SEO in driving traffic to your website and generating leads for your firm. However, convincing the partners of your law firm to invest in SEO can be a daunting task, particularly if they do not understand its benefits. Here are some tips on how…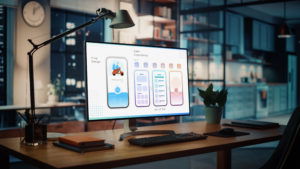 User experience, commonly referred to as UX, is an essential aspect of any marketing strategy, including law firm marketing. It encompasses everything that the user experiences while interacting with a product or service, including ease of use, accessibility, visual appeal, and overall satisfaction. The psychology behind user experience is a fascinating subject, and understanding it…