Is Your Law Firm's Website Traffic Low? Look For These Red Flags
For a lot of law firms, having a strong internet presence is a cornerstone in acquiring new clients. If your website is intuitive, user-friendly and packed with helpful information, it will give visitors peace of mind that your firm is the right one for their needs. However, if your web traffic is low, it will not matter how great your website is, because not enough people will have the opportunity to see what your law firm has to offer.
In order to evaluate your web traffic, it is important to have Google Analytics and Google Search Console set up for your website.
These free web services will allow you to see your website's performance, and also deduce where the issues may come from. There are paid website analysis programs available that will give you a deeper look into your website, such as keyword performances compared to your competitors. These programs are usually expensive, with a monthly fee of a hundred dollars or more. If you do not have the budget for that, being proficient at deciphering your traffic data with Google Analytics and Search Console can still remedy your website traffic issues.
If traffic is low, are there any red flags website owners should look for?
If you are noticing that you have sustained a period of poor web traffic, there are a few red flags you can look into to see if it is the reason for your website not performing to its full potential.
If you have recently made significant updates to your site, such as a site redesign or migration, you may suffer from a burst of crawl errors. Crawl errors occur when the Googlebot, Google's crawler, cannot access certain pages on your site. This will cause that respective page to show an error, thus not allowing users to access it. To fix these crawl errors, go into your Google Search Console, and click Crawl → Crawl Errors to see the list. Search Console will show you the error code these links are exhibiting, such as 404. You can easily fix these 404 errors by redirecting the link to its correct URL.
If your search marketer has been engaging in black-hat SEO, techniques that have been deemed violations in accordance to Google's Webmaster Quality Guidelines, you may be given a manual action penalty, a severe disciplinary punishment that would essentially cause your website to plummet on search engines until remedied. In order to get a manual action penalty lifted, you or your search marketer will need to reverse whatever efforts were made that cause the penalty in the first place. Usually it will be actions that are considered black-hat.
Backlinks are an important part of the SEO process. Backlinks give websites credibility, because if someone links to your content, it means they trust your information enough to give their own users the option to see it. They are so important, that Google has publicly stated that links are one of the three most important metrics in deciding search engine positions. So if you lose a valuable backlink from a respected website, such as domains with .edu or .gov, your website may drop in visibility, causing your traffic to slide.
How can you use your Analytics data to uncover reasons for dips in traffic?
Google Analytics allows you to discover in-depth traffic your website gets. You are able to see how many users have visited your website, how long they stayed, how often they leave after the first page and more. With Analytics, you can possibly discover what has been causing your web traffic's decline.
To see where your users come from, go to "Acquisition," and click on "Channels." There you will find whether your users came from "Organic Search," "Paid Search," "Social" and "Direct." If you have used tracking codes in your URLs, "Source/Medium" will tell you exactly which domain brought the user to you. Examples of sources would be: "google / organic," "bing / organic," "facebook.com / referral," etc.
With Analytics, you can also see how your website traffic performs on devices, such as desktop and mobile. Going to "Audience," then Mobile→ Overview will allow you to see how many users came to your site with either their desktop, mobile or tablet.
How can you correct course if trouble does show up in your data?
Now that you know how to access the sources of your traffic, you can successfully compare the date range from when your website traffic was performing well to when it started to decline. Next, you can cross-examine to see which device or channel has seen a decrease, and can focus your solutions on the respective issue.
For example, if you notice your mobile traffic has slipped, perhaps optimizing your mobile site speed will give you a boost in rankings. Figuring out why a source was previously successful could ensure you relieve your current traffic woes. If you recognize through Google Analytics that traffic from Facebook has dropped significantly, perhaps it is because you have not posted in awhile, or that your recents posts have not resonated with your users as much as previously. If you see that your organic search has been systematically dipping, check marketing news outlets to see if a new Google algorithm update was introduced. Google updates their algorithms frequently, and your traffic could take a hit if the new update decides to devalue your previous search engine optimization modifications. Another proactive strategy would be to see what your competitors have been doing.
If your search position has been steadily declining yet your competitors are improving, taking a page from their playbook could alleviate your traffic losses.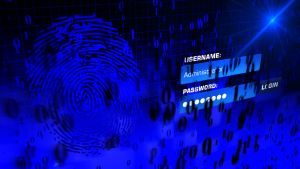 Over one million WordPress websites have been infected by a malware campaign called Balada Injector since 2017, according to cybersecurity firm GoDaddy's Sucuri. The attackers behind the campaign use all known and recently discovered vulnerabilities in WordPress themes and plugins to breach sites. They typically play out their attacks in waves once every few weeks,…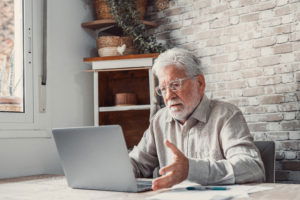 As a law firm marketing director, you understand the importance of SEO in driving traffic to your website and generating leads for your firm. However, convincing the partners of your law firm to invest in SEO can be a daunting task, particularly if they do not understand its benefits. Here are some tips on how…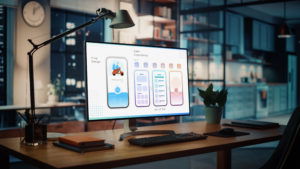 User experience, commonly referred to as UX, is an essential aspect of any marketing strategy, including law firm marketing. It encompasses everything that the user experiences while interacting with a product or service, including ease of use, accessibility, visual appeal, and overall satisfaction. The psychology behind user experience is a fascinating subject, and understanding it…