Is Your Online Strategy Holding You Back?
Neglecting your online marketing can have unintended consequences. Combat them by keeping your law firm's message fresh, modern and consistent.
Lawyers often spend days refining their expensive television ads. From the choice of professional attire to tone of voice, the ad encompasses all the fine points of who you are as an attorney and what your firm can do for clients. Even your word choice and setting convey confidence and empathy and compel the audience to call or refer your law firm. But when it comes to an online presence, many attorneys find they are just too busy.
With the demands of court cases, briefs, and the constant stream of emails and meetings, online marketing can rank low on the list of priorities. That is until new clients fail to materialize and Google does not even have your firm on the first page of search rankings. Lawyers can often fall into the rhythm of producing a lackluster website or neglect to update it.
Your website might look functional or speak to who you think your clients are, but upon deeper examination it falls short. The answer lies in your message. Your law firm's online message must build rapport and have usable content. A great metaphor is applying for an Ivy League law school. Everyone trying to get in has a great LSAT score, worked tirelessly in the summer off months for an important company or non-profit group, and has glowing recommendations. It is hard to figure out how to stand out in this group of the best candidates.
This is precisely what messaging is all about – highlighting why your law firm should be chosen to represent an individual and their case. And with the masses of your returning and potential clients turning to the Internet and their smartphones for answers to their legal questions, it is critical to get your online message right. Otherwise, potential clients will click away and search bots will pass your firm's website for the more perfect #1 ranking firm in your practice area.
Your online messaging must be credible and relevant for your potential client. A personal injury law firm will not benefit from an image of a lawyer smashing a mirror to show that they are mad at drunk drivers. The image alone will make an individual cringe and click off the site. The message must be clear, convey the correct emotion, and in the language that your clients speak. People will get frustrated and click off your site if there are just links to court cases and random menus to look at legal facts and outdated blogs filled with legalese.
A law firm's messaging must engage the client. It should have pictures that are relevant to the words and resonate to the target audiences. It must professionally differentiate your firm from competing attorneys. A smart online message offers your law firm as the firm of choice because you show and prove that you: serve the client's needs more; are the authority in the practice area; and stand out because of who your attorneys and staff are and how you operate better and different from all the other firms.
A key part of this is understanding your current clients and who is making the competitor the #1 rank on the search engines. Mining for the most relevant keywords and client analytics will take your messaging far. Incorporating this in your online marketing often and in relevant ways is crucial. Your law firm's Internet brand should be light years beyond the standard message of, "Our law firm has 100 years of combined experience with knowledgeable attorneys who are experts in 30 areas of the law."
Mixed messaging and improper messaging will lose clients in the hyper-reality of the Internet. Instead, you need a legal marketing company to analyze your online message and infuse it with the words, images, media, and constant stream of relevant content to increase your rankings and profits. Over time, your refined message will gain clients and cases that yield a return on your online marketing investment. Your firm will become a trusted resource to potential clients, the media, and referring attorneys.
This is the pivotal point when your law firm has made a strong impression on the public that not only conveys your message but your brand. A powerful message and brand is not just for national law firms. Any law firm that is committed to focusing on their online presence through the eyes of a client and invest some time to being as credible on the Internet as they are on TV can win the #1 ranking and solid new client results.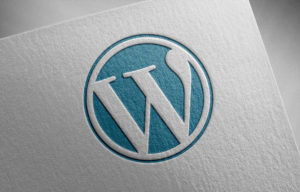 Are you looking to maximize your law firm's website's potential? You're in the right place. WordPress offers a wealth of plugins that can improve your website's functionality, from search engine optimization to online event scheduling. Here are five must-have plugins for law firms: Gravity Forms – Communication is key when it comes to your law…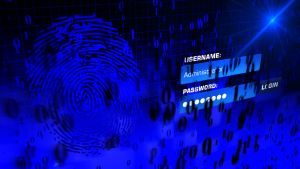 Over one million WordPress websites have been infected by a malware campaign called Balada Injector since 2017, according to cybersecurity firm GoDaddy's Sucuri. The attackers behind the campaign use all known and recently discovered vulnerabilities in WordPress themes and plugins to breach sites. They typically play out their attacks in waves once every few weeks,…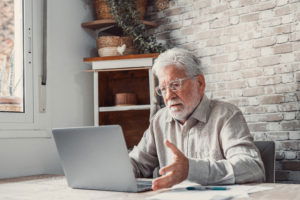 As a law firm marketing director, you understand the importance of SEO in driving traffic to your website and generating leads for your firm. However, convincing the partners of your law firm to invest in SEO can be a daunting task, particularly if they do not understand its benefits. Here are some tips on how…