John Remsen Jr.: The Role of Technology in the Modern Law Firm

This month we talk to John Remsen Jr., a law firm marketing consultant who runs the Atlanta-based The Remsen Group about how firms are expanding in this market and using virtual offices to positively make an impact on their business' bottom line.
Office rent on average costs law firms 10 to 12 percent of their operating expenses – a huge charge second only to salaries.
So it only makes sense in this day and age of teleconferencing and smartphones that a growing number of firms are ditching the downtown Class A office space for virtual digs and executive suites, said John Remsen Jr., a law firm marketing consultant who runs the Atlanta-based The Remsen Group.
"More and more law firm libraries are being eliminated. Why keep them when you can keep things online or use LexisNexis?" he said. "The next step is, 'Who needs the office?'"
For some firms, frequent face time and in-person collaboration is paramount to the culture of a firm, but the financial savings that can be generated from having a virtual office cannot be underestimated, Remsen said. In many cases, more and more partners do not care where or when or how the work gets done, just that it does get accomplished and is of a high quality.
The trend toward virtual offices and executive suites is well-documented. Remsen pointed to the story of the delancyhill, P.A. law firm in Miami. According to a June 2011 article in Black Enterprise Magazine, delancyhill was suffering from the economic downturn and decided to make some changes. They ditched the big, downtown Class A office lease and decided to work from home, their clients' offices and from three new mini satellite offices. They moved their files to the cloud, too.
"They have seen a dramatic increase in profits – 30 percent," Remsen said of delancyhill.
Remsen said he knows of another firm where one of the attorneys works out of a barn on his property, staying full connected with the most up-to-date technology.
"Some partners say, 'I want people here so I can see them and we can sing 'Kumbayah,'" Remsen said. "Other firms say not so much."
An Industry That Is Averse to Change?
Technology has changed the world and employees from varying industries can produce good work remotely. But the legal industry seems slow to adjust to this idea, Remsen said. It is a personality thing perhaps.
"Lawyers are traditionalists, they don't like risk," Remsen said. "So they need to see examples, statistics. If you can show them that something works, that they can make more money, then they will do it."
This is in stark contrast to great business people, many of whom become successful because they are not scared of risk. Basically, Remsen said, lawyers are typically followers rather than leaders or trailblazers.
Remsen said many of the firms that have gone the virtual office route are smaller in size.
"The larger firms, I think they operate under the traditional model. It's like turning a battleship – it's very slow and very gradual," he said. "Most of those firms are run by the larger, more senior lawyers who take a more conservative approach. The smaller firms may have a more creative, younger approach at the helm."
Are There Downsides to Virtual Offices and Executive Suites?
While virtual offices can save a firm a bundle on operating expenses, some partners understandably have concerns about security and the transmission of data. Yet Remsen calls much of these fears "largely unfounded".
But what Remsen does not discount is the lack of face time.
"What happens to our sharing, our teamwork?" he said. "If we are going to a more virtual environment we can't lose sight of that."
To prevent that, some firms may want to establish monthly or at least quarterly in-person meetings as well as weekly phone calls. Remsen said some partners who adopt these tactics insist that attorneys make these meetings, which not only provide a chance to share pertinent information but provide a sense of teamwork and camaraderie, too.
While not for everyone, virtual offices and executive suites are clearly working for more and more firms. Going virtual can even make you stand out from other firms in the eyes of potential clients.
"There are new ways of doing things and the impact of technology can't be underestimated," Remsen said. "Either you are keeping up or you are losing ground."

- John Majeski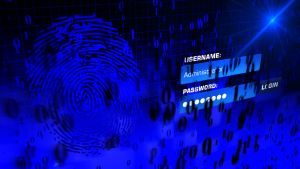 Over one million WordPress websites have been infected by a malware campaign called Balada Injector since 2017, according to cybersecurity firm GoDaddy's Sucuri. The attackers behind the campaign use all known and recently discovered vulnerabilities in WordPress themes and plugins to breach sites. They typically play out their attacks in waves once every few weeks,…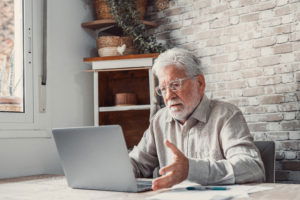 As a law firm marketing director, you understand the importance of SEO in driving traffic to your website and generating leads for your firm. However, convincing the partners of your law firm to invest in SEO can be a daunting task, particularly if they do not understand its benefits. Here are some tips on how…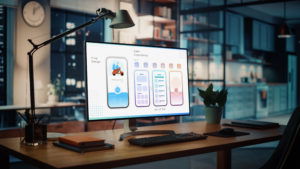 User experience, commonly referred to as UX, is an essential aspect of any marketing strategy, including law firm marketing. It encompasses everything that the user experiences while interacting with a product or service, including ease of use, accessibility, visual appeal, and overall satisfaction. The psychology behind user experience is a fascinating subject, and understanding it…