Judge Upholds Fine Against Kris Kobach Over 'pattern' of Misleading Claims in Voting Rights Case
A federal judge refused to reconsider a $1,000 fine against Kansas Secretary of State Kris Kobach in a prolonged legal battle over voting rights in the state.
Judge Julie Robinson of the U.S. District Court of Kansas dismissed Kobach's appeal to overturn the sanction. In her July 25 ruling, she cited a "pattern" of misstatements in court that have raised questions about his credibility.
U.S. Magistrate Judge James O'Hara levied the fine against the Kansas secretary of state in June for intentionally "misleading the court" about documents he was asked to provide. The documents were connected to a case regarding Kobach's efforts to tighten voter registration requirements in Kansas.
Kobach has positioned himself as a supporter of stricter voting regulations to crack down on alleged voting fraud. He is the vice chairman of President Donald Trump's controversial Presidential Advisory Commission on Election Integrity. It was set up to investigate the president's widely debunked claim of voter fraud during the November 2016 election.
At issue is a lawsuit that the American Civil Liberties Union (ACLU) filed against Kobach over the strict rules in Kansas that illegally ask first-time voter registrants to provide additional proof-of-citizenship documents to vote. The regulations are allegedly in violation of the 1993 National Voter Registration Act (NVRA), a federal law that requires states to allow residents to register to vote when they receive their driver's license.
As part of the legal proceedings, the ACLU requested to view two documents, one of which was a draft of a NVRA amendment. The other was a document about the NVRA that Kobach planned to show Trump during a meeting last year.
At first, Kobach declined to submit the documents in court. He argued they were irrelevant to the proceedings and were protected by attorney-client privileges. However, Judge O'Hara decided that they were, in fact, pertinent to the case.
Along with ordering Kobach to present them to the plaintiffs in April, he also harshly criticized the Kansas secretary of state's misleading claims and attempts to withhold the documents. O'Hara wrote, "When any lawyer takes an unsupportable position in a simple matter such as this, it hurts his or her credibility when the court considers arguments on much more complex and nuanced matters."
In a photograph taken during a meeting with Trump in November, Kobach was seen holding a document titled "Draft Amendments to the National Voter." Although Kobach's arm covered the rest of the document, election experts believed it referred to the NVRA. An email that Kobach later sent to the Trump transition team further supported the assumption.
After viewing the documents, the ACLU asked the court to punish Kobach. O'Hara subsequently imposed the $1,000 fine on Kobach due to his "deceptive conduct and lack of candor" in court.
Robinson continued in the same vein as O'Hara in her July ruling upholding the fine. She noted that the Kansas secretary's misleading statements concerning the document he was photographed with as well as three earlier instances of misrepresentations made the penalty a necessary deterrent. Additionally, she said his actions "have called his credibility into question."
When viewed collectively, Robinson continued, "These examples . . . demonstrate a pattern, which gives further credence to Judge O'Hara's conclusion that a sanctions award is necessary to deter defense counsel in this case from misleading the Court about the facts and record in the future." Robinson remarked that although Judge O'Hara did not go as far as saying that Kobach "flat-out lied in representing the content of the disputed documents," he inaccurately attributed his misstatements to the phrasing used by the plaintiffs.
The federal ruling against the Kansas secretary of state delivers yet another knock to the election integrity commission's credibility. Since being established in May, the commission, which Kobach is heading, has faced an onslaught of lawsuits and criticism for one-sidedness in its investigation into voter fraud. Robinson's statements about Kobach's deceptive behavior in federal courts only serve to intensify the doubts about his motives.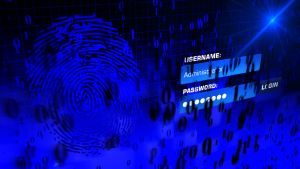 Over one million WordPress websites have been infected by a malware campaign called Balada Injector since 2017, according to cybersecurity firm GoDaddy's Sucuri. The attackers behind the campaign use all known and recently discovered vulnerabilities in WordPress themes and plugins to breach sites. They typically play out their attacks in waves once every few weeks,…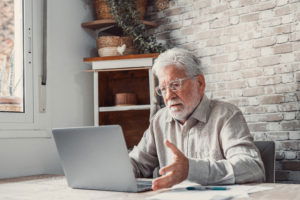 As a law firm marketing director, you understand the importance of SEO in driving traffic to your website and generating leads for your firm. However, convincing the partners of your law firm to invest in SEO can be a daunting task, particularly if they do not understand its benefits. Here are some tips on how…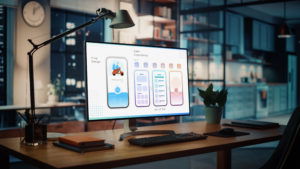 User experience, commonly referred to as UX, is an essential aspect of any marketing strategy, including law firm marketing. It encompasses everything that the user experiences while interacting with a product or service, including ease of use, accessibility, visual appeal, and overall satisfaction. The psychology behind user experience is a fascinating subject, and understanding it…