Keep Your Inbox Clean and Clear
As a busy attorney, you likely both love and hate your email. When the day is too short to get everything done and you are facing a full inbox, something to clear it out and allow you to just deal with what you need to right away would be extremely helpful.
The less time you have to invest in your inbox, the more time you have to concentrate on clients' needs, depositions, jury trials, discovery and other necessary work. More productivity equals better client service and better client retention.
You may be able to get some relief with these two inbox management tools that help you clean out your inbox – fast: Mailstrom (great play on words this one, dealing with the maelstrom of mail), and Google's Mailbox application. Both tools are worth trying to see which suits your working style.
Mailstrom
This email cleaner-upper by 410 Labs seems to be very handy, fast and flexible. Imagine opening your email and just getting down to the essentials without being distracted by less important threads and messages. When you open the program, you are greeted with a graph that visually illustrates your inbox contents, allowing you to know right away what is eating up valuable space. With a few clicks, you can send what you want to the trash and archive lesser priorities for later – and you're done. It is just that simple. Knock off what you do not need to deal with, and you are left with the only must-do tasks.
If you get a large influx of daily email, you can easily wipe most of the messages out without needing to check their content, letting you focus on the legitimate emails that need attention. Emails can be grouped and color-coded according to sender, letting you easily identify what you have been sent by email lists to which you have subscribed -- versus what you have received from staff or clients. For busy lawyers, this may just reduce that inbox to a manageable level. You might even reach, as they claim, the "fastest path to Inbox Zero." Mailstrom allows you to track your progress over time, giving you a statistical history of when you receive and archive messages.
The software is similar to Google's Mailbox; the biggest difference is that Mailbox is a mobile-app specific to Gmail and Mailstrom is a web app, not another email client. Though Gmail has an archive button and filters emails, it takes some experience to find and use those services. Mailstrom can be used intuitively from download to integration. Mailstrom supports AOL, MS Outlook (Hotmail), Yahoo, Apple, Gmail/Google Apps and other IMAP-enabled services.
As more people discover Mailstrom, its popularity is rising exponentially: In one month, the demand for Mailstrom shot up by 525 percent. They estimate that today they have over 412 million emails being stored and about 20 million unnecessary messages being wiped out of inboxes weekly. You can sign up for a free trial at https://mailstrom.co.
Mailbox App
Mailbox, by Orchestra Inc., is a dedicated iPhone, iPad and iPad mini app, and its main goal is to change the look of your inbox and teach users how to deal with email in a new way. The app provides guidelines for how to manage your email, helping people who are not sure where to start with a hopelessly full, unorganized inbox.
Mailbox was released earlier this year and has been gaining in popularity with those who have a Gmail account, since the app only works with Gmail. This is an immediate issue for many attorneys who may be forced to use specific email systems in their office environment. But Gmail users may avail themselves of the powerful search tools, archiving abilities and other features, such as blocking users or filtering out spam. And you can add more that one Gmail account and manage them separately.
One downside of Gmail itself is that you have to spend some dedicated time trying to organize labels and find the features you want. It's not terribly intuitive in that regard. A downside of the Mailbox App is that there are no bulk filtering tools, which would, for example, allow you to archive or delete all emails from a certain sender; you must manage emails one at a time. It also only works in landscape orientation, which some people may find inconvenient.
If you do get a lot of emails and want to handle them in bulk, you are out of luck with Mailbox. Handling each email one at a time can be time-consuming. Depending on your patience, how busy you are, what you need to organize and accomplish - and how fast - this may be a deal breaker if you need to filter a large volume of email.
The philosophy behind the software is that to approach "Inbox Zero," you must be able to quickly handle every email as it arrives. The goal is not necessarily an empty inbox, but one that does not overwhelm you and is categorized in a manageable way. That is fairly easy with the swipe gesture control. Mailbox assigns each organizational action its own gesture: a long swipe to the right = message deleted. A short swipe to the right = message archived. With some practice, the gestures will become somewhat automatic, allowing you to quickly handle emails as they arrive.
The main thing that differentiates Mailbox from other inbox management tools is the way it manages inbox content. For instance, if you can see a message is spam or an unwanted email, you can file it without leaving the message list by swiping into the green archive area or the red delete area. You can also create custom folders, with swipe gestures that will allow you to file messages into your choice of folder easily. It is intuitive, and fun, giving you the ability to "snooze" messages – you can bring them back whenever you want - in a day, a week, a month – or you can even just choose "someday." Another bonus is the ease of composing messages.
While another good alternative to email management, Mailbox is not for everyone, but is worth checking out. Running a law office means time saving tools is a vital necessity.
If you are curious to see how it works, you can download Mailbox from the App Store.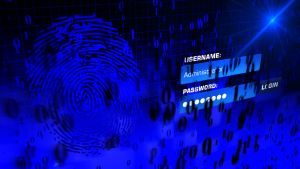 Over one million WordPress websites have been infected by a malware campaign called Balada Injector since 2017, according to cybersecurity firm GoDaddy's Sucuri. The attackers behind the campaign use all known and recently discovered vulnerabilities in WordPress themes and plugins to breach sites. They typically play out their attacks in waves once every few weeks,…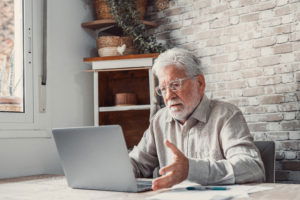 As a law firm marketing director, you understand the importance of SEO in driving traffic to your website and generating leads for your firm. However, convincing the partners of your law firm to invest in SEO can be a daunting task, particularly if they do not understand its benefits. Here are some tips on how…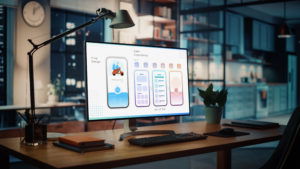 User experience, commonly referred to as UX, is an essential aspect of any marketing strategy, including law firm marketing. It encompasses everything that the user experiences while interacting with a product or service, including ease of use, accessibility, visual appeal, and overall satisfaction. The psychology behind user experience is a fascinating subject, and understanding it…