Law Firm Competitor Content Analysis
Like any law firm, you want your law firm to be highly competitive and deliver valuable services to clients and your community. One way to accomplish this goal is through effective marketing and competitor analysis.
It is challenging to stay ahead of the competition. One way to accomplish this is through analyzing competitor content. Content is at the center of much of digital marketing. That is why it is crucial to utilize what you learn from your competition and apply those lessons to your firm's marketing goals.
How To Do Competitor Content Analysis
To do competitive content analysis, follow three simple steps.
• Step One – Do an inventory of your competitors' websites and other content. Do this continually.
• Step Two – Assess the quality and quantity of the competition's content, including videos and blogs, and yes, news releases.
• Step Three – Closely analyze the content and tag it.
Now let's go over each step in more detail.
Step One
In this step, you will need to go through your competition's complete online offerings. Examine anything from articles to seminar material and from videos to testimonials. Everything you read and watch will provide clues about the level of investment in content, the format types their followers like, and the various topics and keywords that appeal to their readers.
For this step, you are going to want to examine the following types of content:
• Webinars – Past, present and those advertised. Pay attention to the topics.
• White papers and e-books – This tells you what topics the firm considers valuable for their clients. Pay attention to keyword use.
• Videos – Provide excellent clues to the law firm's view of themselves and the tone.
• Blogs – They provide in-depth insight into the range of topics that keep people returning to the website. Watch for how they use keywords.
• Audio and podcast recordings – These indicate how the competing law firm works together, what they think and how they present themselves individually and as a firm.
• E-newsletters – These can be a goldmine of information, as they show what the firm feels is the most valuable information to send directly to existing and prospective clients.
• Presentations – It does not matter what format a firm's presentations are in; they demonstrate thought leadership and what is considered important content.
Step Two
Move to step two when you have sorted out all of the information you got from thoroughly reviewing competitor websites and assorted material. You should now have an inventory. Next, it is time to mull over what the content you analyzed aims to accomplish and whether it did that.
Ask yourself the following questions. What is the focus of each item you have evaluated? What was the reaction to each content item? Is the competition frequently publishing similar content to yours? How is the competitions' content performing? Do they get a lot of shares and comments? How does your content stand up in terms of quality and quantity? Do you need to tweak your content marketing strategy?
Spend time with your results to get a solid sense of what your firm is doing well and what can be improved.
Step Three
In this last step, you will need to micro analyze each content piece. Tag everything by topic. This helps illustrate what topics your competition is focusing on. It is a clue for your law firm as to what you should be paying attention to as well. After tagging content, analyze the titles and descriptions of each content piece. Lastly, examine what keywords your competition is focusing on.
While this might seem overwhelming, break the content down into manageable pieces. Focus on the most popular items and the most recent content.
When you are done, you should end up with a list of all the topics and keywords utilized by your competition effectively. Additionally, you will have analyzed the competition's marketing strategy for strengths and weaknesses.
Competitor content analysis is an ongoing strategy to stay up to speed on the changing legal landscape and what the competition is doing to stay relevant.
If you take the time to find out what is and what is not working, you end up with the key to opportunities to reach your intended audience with critical and valuable information.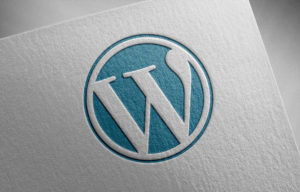 Are you looking to maximize your law firm's website's potential? You're in the right place. WordPress offers a wealth of plugins that can improve your website's functionality, from search engine optimization to online event scheduling. Here are five must-have plugins for law firms: Gravity Forms – Communication is key when it comes to your law…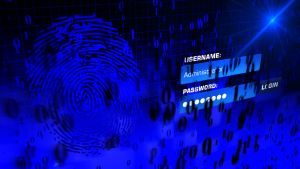 Over one million WordPress websites have been infected by a malware campaign called Balada Injector since 2017, according to cybersecurity firm GoDaddy's Sucuri. The attackers behind the campaign use all known and recently discovered vulnerabilities in WordPress themes and plugins to breach sites. They typically play out their attacks in waves once every few weeks,…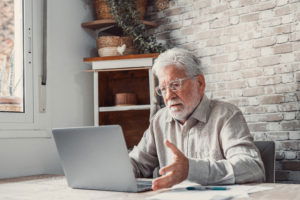 As a law firm marketing director, you understand the importance of SEO in driving traffic to your website and generating leads for your firm. However, convincing the partners of your law firm to invest in SEO can be a daunting task, particularly if they do not understand its benefits. Here are some tips on how…