Law Firm CTAs and How to Improve Them
When was the last time your law firm changed its call to action (CTA)? If the answer is that you cannot recall when – it is time to review what you are using as a CTA.
Despite what many may think, a CTA is not just about telling people where they can go for information; it is about relevance and conversions. CTAs need to be included in your firm's on-page optimizations. CTAs provide a beneficial experience for your website visitors and signal relevancy to search engines.
The Purpose of CTAs
CTAs are not just about finding out more information. They offer existing and potential clients a roadmap to reach their goals. Those goals may include requesting a consultation with an attorney or signing up for a newsletter.
Do Not Use Generic CTAs
A CTA is usually the last thing a website visitor thinks about during their visits, which makes sense, but happens to be counterintuitive. Most websites employ the terms "Read More," Click Here" or "Join Now." While useful, these CTAs are less than dynamic. Descriptive CTAs are far more valuable and more relevant to search engines and your visitors. Additionally, they also improve conversion rates. Instead of using generic wording, try using something related to the page you want users to visit. This provides more value.
The CTA is the link to the relevant page. Instead of a generic CTA like "Click Here," use something like "Find out about the latest developments in DWI law." Or "Follow this link for further information on the Estate Planning Seminar." Doing this strengthens your internal links.
Your CTAs Lead Your Visitors Around Your Site
Your firm wants to lead visitors to all of your pages while educating them about your firm, attorneys, success records and practice areas. This means you can be specific in your CTAs, provide value and be relevant without being boring. A CTA that offers a website visitor captures their interest and makes them remain on the firm's website longer. This is also an excellent way to build trust in your firm.
To figure out what pages to link and what CTAs to use, check the analytics to get an educated guess as to which page a user may head to next and then build the CTA using that information.
For instance, if someone is searching for information on custody agreements, have the CTA say something like, "Find the latest information on custody agreements and cases." Using the page you want to go to from the page users are on means using relevant terms to the page you want visitors to visit. Again, it is all about relevance to the user and search engines.
Not All Users Are Equal
Not all users are created equal. Some are differently-abled, and that needs to be factored into creating CTAs. There are no ranking boosts for websites created for the visually impaired. The visually impaired rely on screen readers, and if a CTA is vague or too generic, they may think that it does not apply to them. This is another reason why CTAs need to be specific and linked to relevant pages. Otherwise, there is the risk of losing a conversion.
If you are the marketing communications lead at your law firm, try downloading a screen-reader and find out how it works. Then adapt your CTAs. A simple fix can include a whole other segment of the population. That is inclusivity. The law is for all of us.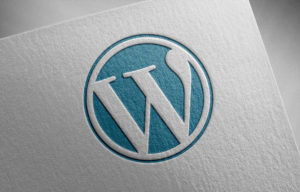 Are you looking to maximize your law firm's website's potential? You're in the right place. WordPress offers a wealth of plugins that can improve your website's functionality, from search engine optimization to online event scheduling. Here are five must-have plugins for law firms: Gravity Forms – Communication is key when it comes to your law…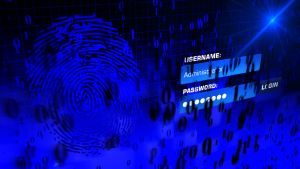 Over one million WordPress websites have been infected by a malware campaign called Balada Injector since 2017, according to cybersecurity firm GoDaddy's Sucuri. The attackers behind the campaign use all known and recently discovered vulnerabilities in WordPress themes and plugins to breach sites. They typically play out their attacks in waves once every few weeks,…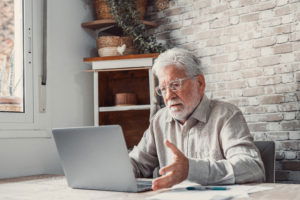 As a law firm marketing director, you understand the importance of SEO in driving traffic to your website and generating leads for your firm. However, convincing the partners of your law firm to invest in SEO can be a daunting task, particularly if they do not understand its benefits. Here are some tips on how…