Law Firm Marketing Success Stories
To be competitive, every firm needs a marketing strategy that fits its needs for lead generation and business development. Determining the specific tactics that work for your firm will take a combination of research, agency assistance, and trial and error. Learning from the experience of others cannot hurt either.
Complicating the challenges facing law firms in already saturated markets is the omnipresence of online, plug-and-play legal solutions, which, in the eyes of some, eliminate the need for an attorney. The changing landscape of the law, the advent of technology that produces increasingly unconventional circumstances, and the opacity of Google's algorithm have led to a marketing dilemma. How can a firm market attract more traffic and more business?
Who better to talk to than lawyers who have taken on the challenge first-hand. BLF spoke to several attorneys who are in the marketing trenches to ask:

What are you getting right?
1. Googling the Right Way
John P. Farrell, Esq., of Marietta, Georgia decided being more visible in this electronic age meant turning to Google to advertise his estate planning services.
"As a solo practitioner, it is important to my practice, The Farrell Law Firm, to ensure I have visibility when people are looking for my services. So, in the summer of 2018, I decided to see where I was in the rankings for my city and my practice area. You had to go to page 13 to find my law firm. I started on a journey to figure out what I could do to fix that.
In under a year, I was able to move my firm's ranking to the first page of Google for my city and practice area. Not only that, I sometimes show up to 6 times on the first page. You could say I own the first page of Google for my practice area.
I have a series of articles called "Parenting Alone In Chicago" where I highlight a location you can take your kids to and then I include a map to that location from my office. I presume this tells Google Maps that I am very map-able and, hence, my ranking is higher on maps. I also respond to "Help A Reporter Out." These are the best back links available."
Farrell also has a robust SEO friendly site featuring articles with links going back and forth with keywords in the first paragraph and lightly sprinkled in long articles. Most of all, though, Farrell writes articles that he would want to read.
Farrell knew he needed more online visibility and went about learning how to do it. Advertising on Google helped his practice hit the first page.
2. Blogging and Testimonials
Steven Isaac Azizi, Esq., is the Senior Partner at Miracle Mile Law Group located in Los Angeles that practices workplace discrimination, harassment, wrongful termination, whistle blower retaliation and wage and hour violations. They help ordinary people, not corporations. He turned to blogging and began using more client testimonials.
"An extremely successful campaign that I have had in the last year touched on two different areas: a) blogging, and b) client testimonials. Blogging has reaped successes for me because the area I practice, employment law, is convoluted and difficult for the layperson to understand. Blogging has created a way for me to educate my clients on labor laws. That in turn has helped me become an authority. Client testimonials, similarly, have been quite positive for me as they showcases the quality of work my firm provides."
Azizi plans on creating an e-book and hopes to have an in depth publication done within a year. He currently blogs at least once a week and his posts are a minimum of 1,000 words because it is likely when a "client asks me an interesting question … it's likely that someone else is asking the same question."
Azizi always knew his calling involved helping ordinary people, not corporations, which prompted him to launch the Miracle Mile Law Group, to exclusively represent employees.
3. Community Work
Mitchell B. Gordon and Derek J. Bradford are Bradford & Gordon, a small Chicago law firm specializing in family law and divorce. Over the years of practicing law, they realized that a fair number of the clients were professional women who were the breadwinners in their families.
When it comes to divorce, women entrepreneurs carry the extra roles of parenting and housekeeping, and more than ever, they need legal help to navigate a divorce. But the question was, how to reach them? Gordon & Bradford came up with an interesting way to network with this demographic and just "be there" to answer questions.
"One of our most successful marketing techniques has been hosting Happy Hours for women's professional groups. We have hosted events for female lawyers, female financial advisors, women in banking, women in the technology industry, and women in commercial real estate. These small events give our attorneys the opportunity to network with professional and entrepreneurial women, whom we find are a terrific source of referrals.
By getting in front of these women, we're able to share some of what we've learned from previous cases. Even if the women at these events don't themselves need a divorce attorney, it's very likely that one of their female friends or colleagues someday will. We find that women tend to seek referrals from their friends and professional network, as opposed to Googling "divorce lawyer." Our approach is soft — we're not convincing anyone to get a divorce. We're just putting it out there that we're here to answer questions with no obligations whatsoever."
Sometimes it takes an "ah-ha" moment to realize that an untapped resource is right out there, just waiting to be introduced to the help they may need in a legal dilemma.
4. Learning SEO and Driving It to Success
Russell D. Knight, Esq., a Chicago divorce lawyer, wanted to learn about SEO and find out if he could do it well enough to propel his law firm into a force to be reckoned with. It was an interesting journey for him and by all measures, a great success.
"In 2018 and 2019 I committed to having great SEO for my divorce law firm. I read articles, watched YouTube videos and talked to SEO experts. Everyone said the same thing: you need content and back links. They proceeded to try to sell you back links but no one could sell good legal content.
The content for sale was bad — just meandering paragraphs that always ended in 'consult a lawyer.'
Quality legal articles should be written by lawyers who care about their practice. For whatever reason, lawyers will not write content. If you liked what you did wouldn't you want to write about it?
So, I started writing articles that I, as a divorce lawyer, would like to refer to if I encountered an issue. I cited the statute. I cited the case law. I kept it simple and most of all I kept it long.
With quality 1000+ word articles on my website, sooner or later people started reading them. A few a day and then dozens a day were reading my content. Then something really amazing started happening, I started climbing Google Maps. Now I'm # 1 in Chicago, America's third largest city, for "Chicago Divorce Lawyer" on Google maps."
In an increasingly crowded legal market, lawyers that want to go the distance are looking for more and better ways to make their name and firm stand out from the crowd.
5. Google Ads Saved the Day
Brooklyn, New York trademark attorney Jeremy Peter Green is the founder and manager at JPG Legal, but at one time he worked his solo practice at night. Wanting to expand, he built a website and started running Google Ads, which brought him great success.
"I'm a trademark attorney and I have a small law firm specializing in researching and registering trademarks. In 2016, it was just my solo practice I was running at night, while I worked in-house at a non-profit. Then I built out my website and started running Google Ads, which brought me tremendous success. I went from about $10,000 in annual revenue in 2016 to $225,000 in 2017, to over $700,000 in 2018. I ended up being the #10 trademark attorney in the U.S. by volume in 2018, with 770 applications filed.
I wish I could attribute it to some brilliant content marketing campaign, but it really is purely because of Google Ads, as well as a website build-out that I designed to make it easy for potential clients to hire me immediately."
Green used PPC search ads, using the targeted CPA (cost-per-action) metric. "I figured it out myself. I almost blew through my entire savings of $5,000 before I finally got the hang of it and started getting profitable returns."
Although Google ads can be confusing, perseverance pays off.
6. Involving Clients in Attorney Presentations
Criminal defense attorney Joseph Hoelscher, Esq., managing attorney at Hoelscher Gebbia Cepeda PLLC based in San Antonio, Texas, discovered that by inviting his clients to participate in seminars, like the Mandatory Continuing Legal Education (MCLE) seminar, the number of referrals grew.
"I started inviting clients to participate when our lawyers are invited to speak at Mandatory Continuing Legal Education (MCLE) seminars. For example, when speaking for the Texas Criminal Defense Lawyers Associations (TCDLA) 'Against All Odds' seminar on defending child abuse cases, I brought one of my clients who was acquitted to talk about how the process looked from his perspective.
He was able to humanize the technical info I presented and force the lawyers to see it from a different perspective, which happened to be the perspective of the folks paying our fees. It didn't hurt my reputation that he was a very satisfied and grateful client. In fact, we started getting regular referrals from other lawyers for cases like his. So, we now invite clients to help us present whenever possible.
An unexpected upside is that those clients turn into super referral sources themselves. They tell other people about how they spoke to a huge group of lawyers and really put themselves out there regarding stuff most people hide. On top of that, they become more authoritative to other lay people.
Our next step is to prepare a series of videos along the same line where our clients present the standard 'What do I do if arrested for x?' information. Who knew that listening to our clients would make us better, more successful lawyers."
While this strategy may not work for every attorney, it does humanize an often complex and confusing process involving criminal law. It never hurts to hear from someone who has been through a tough legal process and come out the other side acquitted just what it really means and how it affected them.
7. Infographics Are Winners
David Reischer, Esq., LegalAdvice.com Corp., has found that infographics are extremely helpful when it comes to increasing traffic for law firm websites.
"Infographics are an excellent way to increase traffic for law firm websites. It is important when creating an infographic that the content topic is interesting. The infographic fails to engage users unless the topic is interesting to the website readership.
I scope out infographics that my competitors are using to see what good ideas resonate with me. Then I frame the idea of my infographic trying to keep my website audience in mind. When we begin designing I instruct the designer to show the audience, rather than use words that tell the audience with too many blocks of text, keep the design simple and break up the pieces of the story into segments that can be easily digested at a glance."
Reischer usually creates a new infographic about every six months, and regularly reviews their analytics to see categories and topics that seem to get the most attention.
Breaking complex topics down into smaller chunks can help someone trying to figure out whether or not they need an attorney or if they even have a case. Often visual information stays with website visitors longer than the written word.
8. Quality Customer Service and Website Content Counts
Scott Distasio, Esq., is a located in Tampa Bay, Florida, primarily specializing in personal injury law. His tried, tested and true point-of-view about increasing client referrals is quality customer service and good website content.
"The practice of law is more than just a profession. Most law firms do not realize that it is also a business. We have been able to take advantage of this in our marketing efforts. Our biggest marketing success has come from recognizing that successful businesses must provide outstanding customer service. By focusing on customer service, we have happy clients. Happy clients have translated into increased client referrals.
Other marketing successes have come from focusing on high quality evergreen website content written by lawyers. The emphasis is on lawyers writing the content because lawyers provide more accurately described industry specific information. As a result, the content has created link building opportunities that have increased website domain authority, website traffic and ultimately provided an increase in organic leads." Distasio prefers to create longer blog posts that are anywhere from 800-5000 words, with the dual benefit of giving a solid amount of information, as well as deliver fresh, quality, long form content that the search engines generally favor.
Leads and referrals are the lifeblood of all law offices. Finding a way that attracts more referrals and leads can significantly promote the growth of a law firm.
9. Re-branding for Success
Robyn Itule, Marketing Director at Fennemore Craig, located in Phoenix, Arizona said their greatest success was in refreshing the corporate brand identity from the inside out.
"This year we completely refreshed our corporate brand identity starting from the inside out. After a period of transformation and new leadership at the firm, our marketing (internal and external) needed an update to reflect our exciting new direction. We brought the team together to do a tremendous amount of research with our attorneys, staff and clients to develop purpose, values, and mission and vision statements.
We recently unveiled these components to our team and have found they really resonate across every role in every office. We're excited to use brand as a business asset, because it will help us be strategic, focused and consistent as we market a firm with capabilities ranging from general counsel to niche legal specialties; and will influence every single marketing decision going forward."
Big or small law firms can learn a lot from re-branding, changing their look and approach to today's marketplace and revisiting goals and missions. As the world changes, so does the law.
10. Blogging About Pain Points and Solutions
Business law attorney Mark Tyson, from Seattle, Washington, found blogging about a problem and the possible solution was a huge hit with readers. With Tyson, what you see is what you get, an experienced attorney who only bills for his time and knowledge, hence his flat fee and lower rates due to lower overhead schedule for certain tasks.
"Blogging was a huge success for my firm in 2018. When I first started, I was guilty of writing about legal topics that interested me without thinking of whether they'd interest my ideal client. Realizing this, I shifted my posts to topics that I thought prospects would find interesting. It worked in the sense that my web traffic increased, but I still wasn't seeing many conversions.
Eventually it occurred to me that tackling topics that interested my clients was just table stakes—to make a winning bet I needed to find their specific pain points and identify how I could address them. As soon as I started doing this, the phone started ringing and I've seen my web conversions skyrocket."
Sometimes an attorney needs to think like a client to generate more leads that convert.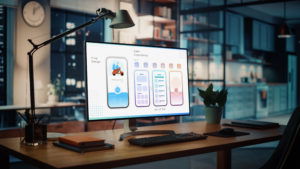 User experience, commonly referred to as UX, is an essential aspect of any marketing strategy, including law firm marketing. It encompasses everything that the user experiences while interacting with a product or service, including ease of use, accessibility, visual appeal, and overall satisfaction. The psychology behind user experience is a fascinating subject, and understanding it…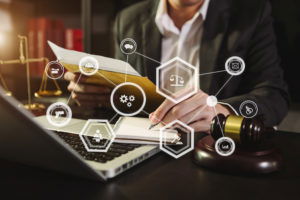 With each New Year, businesses and law firms alike look for ways to improve their practice. We wanted to know what some of the nation's top law firms were working on for 2023… so we asked them! Here's what law firms are doing to build bigger (and better) law firms in 2023.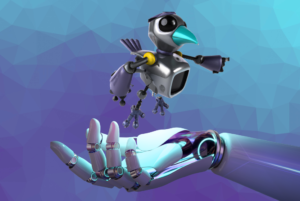 OpenAI's ChatGPT bot has been generating a lot of buzz. But can it generate unique content, over, and over, and over again? To find out, we created a fictional character named Larry, the Hairy Canary and asked ChatGPT to write a poem… and then another poem. And then another. Over the course of our tests…