Law Firms Are Excited About Chatbots
Chatbots are a promising advancement in artificial intelligence (AI), and law firms should not leave themselves out. This new form of AI has snuck up on the internet the past few years, now heading forward at full force in 2018 to change the flow and structure of various roles in the legal world.
Working with the firm's information, chatbots are there to answer any basic questions a lead may have at anytime of day.
Chatbots are a platform for lead generation and relationship building. The legal firm inputs information through the chatbot, including a script, and the chatbot connects the lead with the appropriate advice and information.
Robotic lawyers provide a relief system for human lawyers, working outside of regular business hours and allowing attorneys to take on more tasks to further their legal firms' success rates. Because a chatbot can work with a user at any time of day, leads that are viewing firm websites out of business hours will not be lost in conversion statistics.
The behind-the-scenes of robotic communication also provides trustworthy support for the user that in turn sparks a relationship between law firm and lead. Chatbots work with a flexible script to guide the user through any questions they may have. With a team of writers, a legal firm can create a chatbot that feels welcoming and understanding of the lead's issues.
"The bottom line is that chatbots drive conversion rates and are an essential part of our marketing efforts," says Jared Staver, a Chicago-based attorney with Staver Law Group.
With Chatbots, in-house chat agents are no longer necessary. Chatbots are paid for monthly, creating a financial break so legal firms do not have to hire an external live chat agent.
The legal chatbot era was exponentialized with Joshua Browder's Do Not Pay chatbot launched in 2015. Do Not Pay helped people defend themselves against parking tickets, winning 160,000 of 250,000 cases. It was further developed later on as a platform to provide free legal counsel to the homeless.
Chatbots cannot completely take over for legal counsel, however. Staver notes, "It's important for anyone who wants to create a chatbot to strike a balance that is inventing enough to convert users but is not so overpowering that it scares them away."
The human connection between lawyer and lead is still extremely important in the relationship-building process to solidify a conversion. Chatbots can set up meetings between potential clients and lawyers to further address the lead's circumstances, but they cannot be the only way for a lead get in touch with a firm. Legal firms should still focus on having strong conversion rates with contact forms and phone calls during regular business hours.
Chatbots are in progress, but their sophistication will be sharpened with further updates. From connecting clients to maximizing conversions at a relatively low cost, artificial intelligence will be seen more often through the upcoming year for legal websites and business platforms alike.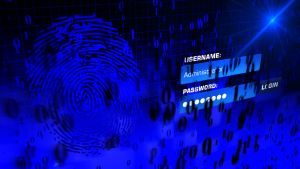 Over one million WordPress websites have been infected by a malware campaign called Balada Injector since 2017, according to cybersecurity firm GoDaddy's Sucuri. The attackers behind the campaign use all known and recently discovered vulnerabilities in WordPress themes and plugins to breach sites. They typically play out their attacks in waves once every few weeks,…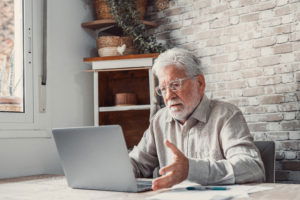 As a law firm marketing director, you understand the importance of SEO in driving traffic to your website and generating leads for your firm. However, convincing the partners of your law firm to invest in SEO can be a daunting task, particularly if they do not understand its benefits. Here are some tips on how…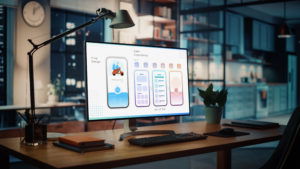 User experience, commonly referred to as UX, is an essential aspect of any marketing strategy, including law firm marketing. It encompasses everything that the user experiences while interacting with a product or service, including ease of use, accessibility, visual appeal, and overall satisfaction. The psychology behind user experience is a fascinating subject, and understanding it…