Lawyer TV Ads: Broadcasting Your Firm Among the Static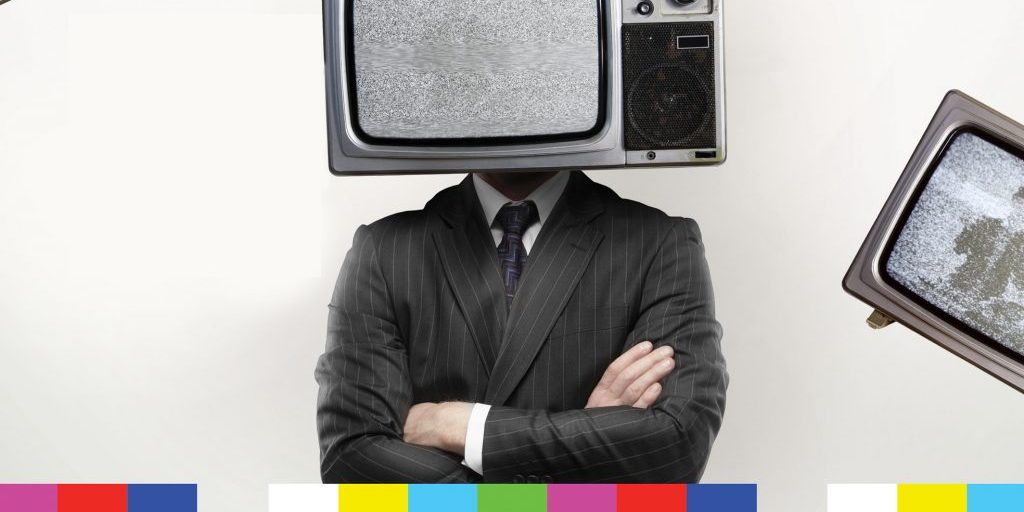 We have all seen the lawyer television advertisements that make us wince. These commercials often use low quality production and trite language, or else have unconvincing acting and overused legal imagery. Then there are the commercials that all seem identical, as though every attorney is following the same template with a similar script and visual style. Many attorneys hesitate to try different strategies or show personality in their TV ads, and even more may wonder: Is it possible to make a good TV ad, and is it worth the investment to try?
Add to the mix the misconception that web videos are more effective than TV ads due to the popularity of the internet, and the question of whether a lawyer should produce TV ads becomes even more contentious.
But the fact is television continues to be the dominant medium for advertising of our time. It is a fruitful resource for gaining leads that many lawyers don't know how to use well, or else mistakenly leave untapped.
Like all marketing efforts, making an effective TV ad can be tricky. How do you make a TV ad that stands out, is tasteful and, in short, actually works? For answers, we turned to Nathan Chapman, CEO of The Marketing Center, who also directs his agency's TV commercials. The Marketing Center does video and TV advertising for Disability Law practices, and has 25 years of experience in the legal marketing field.
In your experience, what are the most common hesitations lawyers have about TV and video advertising?
"In the past, it was that television effectiveness came at the expense of their dignity," said Chapman. "Nowadays the more common misperception is that the internet has replaced the need for television advertising. Television still cannot be beat when your potential clients are not even thinking about you or your service when your message is aired. But when they are thinking about the need for your type of legal service, online is where they look for answers."
What are some main differences between web videos and TV commercials?

"Television is often called 'broadcast' because you reach a large and varied audience. Most of our commercials are written for the classic 'problem-solution' formula," said Chapman. "The client's situation is the 'problem' and the law firm's experienced team is the 'solution.' But, if someone is watching a video on a page of your website, they likely already know the problem — that's why they are on that particular page. They are already on the firm's website, so they don't need an introduction to the firm. The script should be what the user needs to know about the page topic that will inform and move them to a call to action (CTA). Both TV commercials and web videos need a CTA at the end."
There are other key differences. "Video may also be used in digital ads and YouTube," said Chapman. "In those cases, they need to be even more compelling in content — visually and in script — because the audience has not yet been convinced to learn more about the firm, unlike the person already on your website. One last difference between web and TV videos: Even someone with a TV remote in their hand is not going to bounce out of your commercial video as quickly as someone surfing the internet, so cut out anything boring in your web videos."
What's the first thing you discuss with a lawyer before you begin the process of creating their TV commercial?

"I always start by pointing out that I have a blank sheet of paper in front of me. The client usually just wants us to do our thing and make their phones ring… but I don't think they are well served to automatically do what worked for another firm, without at least other considerations. What might work best for this new client-firm may be something we've never done before. So we need to start out thinking fresh," Chapman said.
"Thinking fresh" may mean brainstorming with the client to determine what makes them unique, and implementing creative visual storytelling to show the lawyer's personal spirit in their legal practice. For example, the Marketing Center had an attorney who is a grandmother in West Texas and whose hobby is riding her Harley Davidson motorcycle.
"When I heard this, I suggested that her independent spirit, as embodied by her love of riding, might work well for the image of a determined Personal Injury attorney in her region, so we included shots of her riding," said Chapman.
How do you work with your client to determine the style of the ad?

"Any good marketing agency would ask a firm about their strengths and weaknesses relative to their competition. We also ask about the firm's personality — every firm has one," said Chapman.
The elements of the set design impact the emotion and psychology of the viewer's experience. As with all other marketing strategies, it is essential to avoid cliché in the aesthetics and style of the commercial in order to stand out and make an impact on viewers.
"I plan to retire never using the blind lady of justice in a video ad," Chapman said. "We avoid marble, columns and the conference room wall of law books like they are someone with a cold. Why? Because they are so overused that they have lost their emotional impact. We listen and strategize around the firm's culture and personality, and then try to use elements that we feel still have a psychological effect on people — like white limbo to evoke wholesomeness, black limbo for stark focus, wood for a caring/organic feel, etc. We recently shot commercials in an office full of wood and light for this very reason."
How do you encourage lawyers to act on camera?

"I think attorneys who try to act tough on television come across as silly. Often their volume is too high, like they are giving a speech to the crew who is far across the studio. Between takes I will go up to the attorney, speak in a conversational tone to him/her, and tell them they should speak on camera like they are talking to me then. If they have a script about a parent, I will say, 'This is about your dad. Can we try one from the heart?' Usually, it blows me and the crew away," said Chapman.
Acting can be tough for lawyers. You are trained in the legal arts, not performing arts. But by keeping certain concepts in mind when in front of the camera, such as acting naturally, down-to-earth and professionally, or else not being afraid to show a bit of genuine emotion or personality, your performance will excel. Lawyers should aim to create a positive and approachable first impression.
"In general, I try to get attorneys to avoid finger-pointing and braggadocio nicknames like the 'heavy anvil' or things like that. You may be tough with the insurance companies, but that's not who you are talking to right now; you are talking to your future client. How do you talk to them when you first meet them? Because they are meeting you now," Chapman said.
What's one main element that makes a law firm TV commercial effective?

"I think most law firm commercials lack a foundational 'reason to believe,'" said Chapman. "The typical attorney on television says he or she is committed to getting you every penny you deserve, but expresses no reason to believe why this law firm is any more passionate or any more successful than any other attorney. I ask my clients, 'What drives you? Why did you go into this work, helping ordinary people, instead of charging top dollar advising a utility company? You work with the poor, the mentally ill; where does that desire come from?' Usually there is something formative that made them who they are today. I've found attorneys whose own parents were denied Social Security disability or Workers Comp, or were injured in bad accidents. That has to have an impact on their psyche. If your clients believe you have walked in their shoes, they will follow you anywhere."
Legal TV advertising is a tried and tested marketing medium that, if done well, has the potential to help your lead generation and conversions soar. You want your TV ad to represent an honest representation of your firm and services, and doing so can be more challenging than it seems. For that reason, consider the following do's and don'ts for creating a law firm TV ad.
Do:
Follow the legal code of ethics: The laws for what's acceptable in a law firm TV ad are different in each state. Ensure that you've looked over your state's particular professional responsibility rules, include any necessary disclosures and avoid any unethical statements.
Appear in your commercial: You can speak for yourself better than any actor or paid announcer. They won't be as effective or convincing as you, and potential clients will want to see and hear you before they call to schedule a consultation.
Seem approachable: Act naturally. Don't put on a farce, don't act tough, but instead speak from the heart. Let your personality shine through so that you can make a genuine and positive first impression.
Don't:
Use legal clichés: Catchphrases like "We fight for you!" and images like a gavel or courtroom are overused in lawyer TV ads, are not memorable and have lost all meaning. Additionally, some of these images can seem intimidating or have negative connotations for the viewer. Brainstorm some creative phrases and types of imagery that will help your commercial stand out and represent you in a positive light.
Use special effects: Special effects and sound effects are not only unnecessary in a lawyer TV ad, but can create negative attention.
Do it yourself: Creating a successful TV ad is a difficult task, and is best left to the professionals. Hire a reputable and experienced production agency. Check out portfolios of various agencies to see examples of their approach and style, and reach out to other lawyers who have used those companies. You want to be sure that the company is the right fit for you.
Let go of your hesitations about law firm TV advertising. When you are ready to shoot your own commercial, follow your instincts and everything will come together when you stand in front of the camera.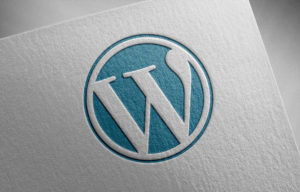 Are you looking to maximize your law firm's website's potential? You're in the right place. WordPress offers a wealth of plugins that can improve your website's functionality, from search engine optimization to online event scheduling. Here are five must-have plugins for law firms: Gravity Forms – Communication is key when it comes to your law…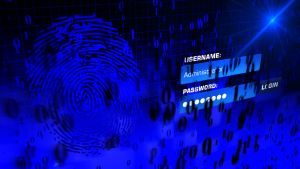 Over one million WordPress websites have been infected by a malware campaign called Balada Injector since 2017, according to cybersecurity firm GoDaddy's Sucuri. The attackers behind the campaign use all known and recently discovered vulnerabilities in WordPress themes and plugins to breach sites. They typically play out their attacks in waves once every few weeks,…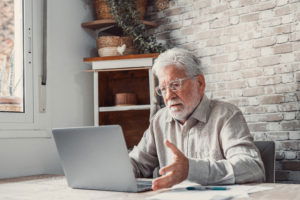 As a law firm marketing director, you understand the importance of SEO in driving traffic to your website and generating leads for your firm. However, convincing the partners of your law firm to invest in SEO can be a daunting task, particularly if they do not understand its benefits. Here are some tips on how…