Legal Tech Solutions to help your firm get organized
Legal technology in all its iterations helps the already innovative legal powerhouse mind who uses it.
Many new software products designed for use by attorneys are often billed as being game changing and innovative. Some of the newest technology may be a must have for many law offices, advancing how the offices conduct business and keep up with clients needs.
While attorneys are notoriously slow adopters, in part due to justifiable ethical reasons, some firms would benefit from exploring new solutions.
However, those contemplating buying new products should remember that the software itself is not what makes an innovative and revolutionary law office. The attorneys working in the office and using the software are the innovative factor in this equation. New software may offer new features, but a few new features do not make a revolution.
If the purpose of a new product is to help lawyers get their jobs done more efficiently and easily, then it may be useful. If it solves real problems and helps assist attorneys with daily activities, then has it not accomplished its purpose?
Legal technology in all its iterations helps the already innovative legal powerhouse mind who uses it. The lawyer drives how the software tool(s) work for an office and how they win cases, not the other way around.
Meet two new software options for innovative legal minds: FactBox and FileVine
FactBox
FactBox was founded in 2013 by several partners in a large investigative firm who regularly dealt with massive volumes of complex information. While they had good memories, they wasted time duplicating efforts. Hoping to find a better way to manage information and organize sources, they united their efforts and launched FactBox.
FactBox bills itself as "legal case-management software designed specifically for the problems of busy lawyers." The software helps categorize ideas and facts in the structure of the user's choosing. It also quickly sorts and filters information so that users can find connections that may have been lost
in the influx of information.
FactBox has a short learning curve and set up time. Unlike some varieties of software specifically designed for particular legal niches, FactBox appears to offer flexibility for attorneys to use it for a wide variety of cases. Creating case templates is a useful feature that allows work product for one case to be used in another similar case, when relevant.
Reporting: Report generation is an interesting feature of FactBox that is specific to depositions and court proceedings. The software allows an attorney to tag files with chosen keywords. This creates reports containing information specific to the named deponent. Additionally, the central database can collect and store witness information that may be used to construct witness lists.
Memos & sorting: Memo mode saves time when drafting solo or collaborative reports. Organization fields allow a paralegal or lawyer to search by source, chronologically, alphabetically or by user-generated tags. This means all parties working on a case can analyze different displays of the same information, reorganized to present all aspects of a case in a way that may result in finding new links and connections to pursue.
FactBox users report the software is easy to interact with because it does not make attorneys change the way they work. Instead, it integrates seamlessly with a law firm's already established workflow.
FactBox is a cloud-based application that runs in a browser window and is compatible with both Windows and Mac. FactBox also allows the user to upload documents and link to information on the internet. The hassle of setting up onsite hosting solutions or working with hosted options that carry extra fees for remote access is not an issue with FactBox. The simple cloud-based solution does not require any advanced server configurations or any other challenging integrations to access and use remotely or onsite.
Attorneys interested in FactBox have a choice between a demo and a free 14-day trial. If the goal is to try out setting up cases, examine other useful features and see how reports are generated, the free trial may be the way to go.
After the trial, there are two options to choose from: pay a year in advance for a discount at $38 per month, or pay month-to-month at $45 per month. The pricing includes integrating with cloud storage, live support, unlimited cases and data storage. If a colleague is referred and signs up, the referrer gets a free month.
FileVine
FileVine is a cloud-based practice management and collaboration tool. It was created in 2013, and launched by Ryan Anderson, CEO.
FileVine allows attorneys, staff and clients to communicate in real time. It also offers task management, document management and lead management. FileVine attempts to solve the problem of lost emails and misplaced documents by organizing all files and communications relevant to a case in an easily accessible platform.
FileVine offers various tools to help attorneys keep track of case-related matters. The goal of the software, as a case management tool, is to treat each case as a project that needs to be completed, not just a series of assets that need to be organized.
FileVine automatically creates tasks and deadlines as an attorney inputs case information. It also provides built-in reminders, and allows attorneys to create custom "phases" for a case.
Reports & records: FileVine generates reports that show how long cases are taking and at what cost, which can be a helpful analytical tool for firms wishing to bring costs down and finish cases more efficiently. It also creates what are referred to as records, which are automatic hyperlinks to any document relevant to a case file. If, for example, a user comes across a reference to an accident report, that reference will be linked to the actual report form. One click allows the user to open any relevant document without the hassle of searching. FileVine also offers bill and expense tracking.
Feed-based workflow: FileVine operates similarly to other non-attorney based collaboration software like Slack or Glip, with a feed-based interface. On login, a users home screen shows items and projects an attorney has assigned to others, self-assigned jobs and current communications from clients.
Settlement calculator: The built in calculator, embedded in each case file, is also a valued tool for lawyers who frequently work with multiple cases and numerous financial settlement offers. Personal injury attorneys would find this tool to be very effective as it will save them time tracking multiple offers and amounts via spreadsheet.
Secure texting: The ability to text a client from directly inside the client's file inside the program is a major selling point for this software. Each client is assigned a private texting number attached to their file in FileVine. Text messages between client and attorney like pictures are saved to the corresponding client document folder in FileVine.
The ability to text means a lawyer has a higher chance of connecting with smartphone-dependent clients who do not have landlines or other internet services at home.
According to Pew Research, 68 percent of Americans have smartphones and tablet/iPad ownership now runs at about 45 percent.
Regardless of the size of a law firm, privacy is not a concern with FileVine. If a paralegal or an attorney needs access to one file the lead counsel is working on, they may be granted a certain level of access.
There are two drawbacks with FileVine's set up: no ability to remove files once they have been uploaded, and a single administrator on all projects. While the persistence of files could present some mistakes with accidental deletion, a single administrator could be an issue with some collaborative teams.
FileVine offers custom pricing options according to the specific needs of a law firm. While the price may tend to be higher than competing products, current FileVine users report that support is second to none. Having a specific solution for the needs of a particular firm makes having a tailored solution for case file management well worth the investment.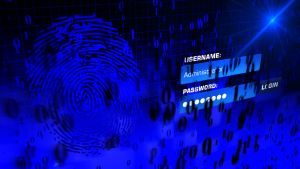 Over one million WordPress websites have been infected by a malware campaign called Balada Injector since 2017, according to cybersecurity firm GoDaddy's Sucuri. The attackers behind the campaign use all known and recently discovered vulnerabilities in WordPress themes and plugins to breach sites. They typically play out their attacks in waves once every few weeks,…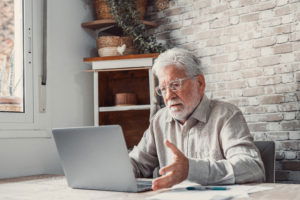 As a law firm marketing director, you understand the importance of SEO in driving traffic to your website and generating leads for your firm. However, convincing the partners of your law firm to invest in SEO can be a daunting task, particularly if they do not understand its benefits. Here are some tips on how…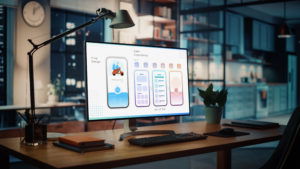 User experience, commonly referred to as UX, is an essential aspect of any marketing strategy, including law firm marketing. It encompasses everything that the user experiences while interacting with a product or service, including ease of use, accessibility, visual appeal, and overall satisfaction. The psychology behind user experience is a fascinating subject, and understanding it…