Product Spotlight: Legal Workspace
Legal Workspace is a cloud-based law firm technology system, providing access to applications and documents from any device, from the firm's computers to a smartphone.
Law firms are increasing their use of cloud service providers to store data, as this provides access to data from multiple locations, and provides an essential off-site electronic backup. Legal Workspace goes further, moving not only documents and other data, but all applications as well, to the cloud. The company promises to create a "virtual law office" for law firms, with users needing only an electronic device and an Internet connection.
The Legal Workspace basic package includes the Microsoft Windows desktop environment, Microsoft Office, a Microsoft Exchange email account that is linked to your firm's domain name, and antivirus software. Additional software can be added to the package depending on the needs of the firm. Practice management software such as Amicus and Time Matters are available, as well as billing software such as Timeslips and the accounting program QuickBooks. In fact, any Windows-compatible program may be used in the Legal Workspace environment. Legal Workspace recommends Worldox for document management.
One benefit to having all your firm's applications and data hosted by a company like Legal Workspace is that nearly all IT issues are centralized. The compatibility of different software applications is handled by the company, and they provide tech support as part of the package. On the law firm's end, all attorneys and support staff need is the hardware. Another advantage to hosting applications in the cloud is the ability to work with any electronic device. There is no need to ensure that laptops and smartphones have the correct software installed; as long as the device can log in to the company's servers, then all applications are available. This means that Apple computers can also be used to access a particular program, even if it is Windows-only software.
The company says there is a three-step process to moving a firm's data and applications into the cloud. First, the company works with your firm to identify the software you need access to, the flow of your work, and any other factors that may influence the way your system needs to be set up. The actual migration of data and applications may then be handled by the firm or by the Legal Workspace team. Once the system has been tested, your firm says when to go live, and your staff will begin using the new system.
As with any situation in which a third party has access to firm data, it is important to exercise due diligence to ensure security. Legal Workspace houses its servers in a "fortified" secure data center in Denver, Colorado, with backup generators and other redundancies. Data is backed up daily to a second location. However, firms may also wish to maintain an on-site or third-party backup.
Legal Workspace has been in business since 2008 and claims to be the first cloud-hosted infrastructure built specifically for attorneys. The company is a subsidiary of Business Network Consulting, founded in 1997. BNC says it is ranked among the top one percent of IT support companies in the country. Legal Workspace says it hires only people with experience in the legal industry.
Legal Workspace makes the most sense for firms with five or more attorneys. The more people who need to be able to access documents and collaborate on them, the more the firm will have a need for the law practice management and document management services that the service provides. A sole practitioner or a firm with two or three attorneys may find that the costs outweigh the benefits. Contact the company for current prices.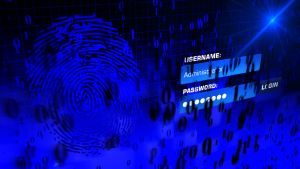 Over one million WordPress websites have been infected by a malware campaign called Balada Injector since 2017, according to cybersecurity firm GoDaddy's Sucuri. The attackers behind the campaign use all known and recently discovered vulnerabilities in WordPress themes and plugins to breach sites. They typically play out their attacks in waves once every few weeks,…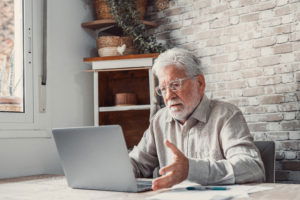 As a law firm marketing director, you understand the importance of SEO in driving traffic to your website and generating leads for your firm. However, convincing the partners of your law firm to invest in SEO can be a daunting task, particularly if they do not understand its benefits. Here are some tips on how…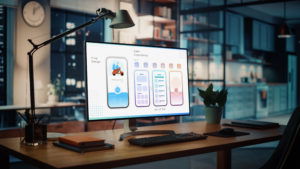 User experience, commonly referred to as UX, is an essential aspect of any marketing strategy, including law firm marketing. It encompasses everything that the user experiences while interacting with a product or service, including ease of use, accessibility, visual appeal, and overall satisfaction. The psychology behind user experience is a fascinating subject, and understanding it…