Less Email, More Communication: How Slack, Glip, and HipChat can make law firms more efficient
The market for collaborative software is relatively young, but expanding rapidly. Several leading products are low-cost, feature-rich and stable enough for daily use. The feature sets across products tend to be similar, yet they are fluid enough to make a comparison in terms of accuracy.
Email is increasingly a frustrating matter in modern business. Ten years ago, the majority of email you received was from another person – it was usually something you genuinely wanted or needed to read. Now, the majority comes from machines: marketing, mailing lists, financial statements, social media notifications and the like. At larger organizations, even the email that comes from individuals is often a nuisance. Getting cc'd on a host of emails that are slightly relevant to one's work is a constant frustration for many, but is often viewed as a necessity. You may hesitate to open your email in the morning because of the difficulty of sorting the important messages from the rest.
Enter "collaborative software."
At its root, collaborative software is a communication tool. It is a replacement for email and instant messages.
It handles files, just as you can attach files to emails. And it aggregates communication by topic, project, work role or social proximity – just as email threads and instant message groups do.
Collaborative software platforms like Slack and Glip, can be worthy of consideration and testing. Slack is a leader in the space, while Glip is a somewhat smaller competitor. Other popular products include HipChat, SamePage, Bitrix24 and eXo Platform.
The basic structure of most collaborative software is a three-pane window not unlike many email programs. The left pane contains a list of people in your organization with whom you can communicate one-on-one. It also contains a list of "channels" (a.k.a. groups, teams, etc.), each of which pertains to a particular topic and comprises some number of team members. Clicking on an individual or a channel fills the center pane with a persistent history of the communication that has occurred there. The right pane contains a list of files and links that channel members have contributed to the conversation. The details change between software products, but this is a common layout.
Collaborative software is intended to reduce our need for email and instant messaging, but so far, it may sound a lot like email and instant messaging. So why are thousands of organizations adopting these products?
Advantages of Collaborative Software
All communication on a topic is grouped together
Say you need to refer to information that was emailed to you in the past. Just think how difficult it can be to effectively search your email. Who gave you this information? How long ago? What was the subject line of the email? What keywords did they use to convey the information? Was it an email, or was it an instant message? Or maybe a text message?
If you use collaborative software you know what channel all information resides in, regardless of who sent it. There is no email, instant messages or text messages to consider. All you need to figure out is how far back to look. Searching a channel for a keyword is easy, and so is scanning visually for context, because all communication happens in one stream.
Catching up someone new is easy

Imagine you bring a new associate or staff member into your firm and you need to get them up to speed on a case. A lot of important detail is probably spread out among many email threads.
You might forward all of those email threads to the new person and hope that they can make sense of it all. For you, that means searching through your email, and for the new employee, it means a lot of time spent trying to understand the context of different threads that may overlap in time as well as content. Going forward, everybody needs to remember to copy the new team member on each relevant email.
With a collaborative tool, all communication regarding a specific client or topic happens in one place. Once you give a new team member access, they immediately have access to all past and future communication on that matter. The most recent communication is at the top of the feed; the most important messages and files are pinned for easy reference; and the user can decide for themselves how far back to read for their own purposes.
Wrangling internal email and enhancing communication
Collaborative software can serve to enhance two types of communication at law firms: internal and client-directed.
Internal communication
Internal communication occurs between attorneys, paralegals, and staff at the firm. It could also include co-counsel or vendors with whom the firm has close relationships. This is where collaborative software excels. Any small to medium firm can expect to eliminate the vast majority of internal emails in one fell swoop upon adopting collaborative software. 

Collaborative software allows you to maintain separate channels for the discussion of discrete topics. This serves much the same purpose as email threads, but presents the information in a more user-friendly and appealing way. If you make a concerted effort to communicate the importance of the switch and get everyone to sign up and install the software, you should immediately find that it obviates virtually all internal email — which obviously helps you keep your email inbox under control.
Client communication
In most industries, external communication with third parties is still primarily the domain of email. However, this is where law firms have a unique advantage in the nature of their relationships with clients. As an attorney, you are largely free to decide upon any reasonable method of communication with your clients. If you suggest that collaborative software is the way to go, you probably will not receive any push-back – and particularly not from young or tech-savvy clients.
Both Slack and Glip allow you to invite third parties (e.g. clients, contractors, and vendors) to join one or more channels. You can spare the client the daily chatter and details that might worry them unnecessarily by creating two channels for each client or topic: one for internal communication and a second for communicating with the client. All firm staff would likely be members of both groups, but the client would only be invited to join the latter.
The client would get regular updates and see that all applicable attorneys and staff members are available for communication, but would not be bothered with early drafts of important documents.
Many practice management software products offer "client portals." These are private, online spaces where attorneys and clients can communicate and share files. These work similarly to collaborative software, and if you have used one, you are probably already a fan. Client portals are a great feature, and they can complement a collaboration solution.
Collaborative software is:
Integrated with other services you may already use. Linking with services like Google Drive and Dropbox streamlines the workflow as you move between the different sites and services your firm uses.
Cloud-based and secure. The security and redundancy offered by any well-funded cloud software company is stronger than what you can achieve on your own. The weakest link is your password. Use a unique, non-dictionary password at least 12 characters long, and consider changing it on a regular basis, perhaps twice per year.
Cross-platform. You can access your work from any web browser. Installable apps for your computer and smartphone are available for all major platforms.
Inexpensive. A free initial trial is very common, and some products offer a free monthly plan that may suffice for small teams with limited needs. Even medium-size firms should find the software quite affordable.
Customizable in its notifications. Desktop and mobile notifications are customizable so that you can decide which channels you always need to stay abreast of and which can wait for you to catch up when you get time.
Are there downsides?
Collaborative software is a new trend. Inevitably, some of the players in the space will go under. If that happens to the one you use, this will at best mean an interruption in your productive work while you seek an alternative solution. At worst, it could theoretically mean your data is inaccessible. As unlikely as this is, it is important to understand that it is possible.
Most products allow you to export all your data to downloadable files. As you test out a tool for use at your firm, go through the export process. It is simple, and you should understand how to use the resulting data in the event the service is inaccessible.
The learning curve involved with any new software is clearly a downside compared with maintaining the status quo. However, most people who are comfortable with modern online software should have no trouble getting started and will likely find the entire process highly intuitive. If you do not, you should probably try another product.
Recommendations
Read some current reviews and recommendations for collaborative software online. Be sure the information is recent, as these products' feature sets change regularly. Make a selection based on your own criteria, whether the cost is dependent on your anticipated usage, the specific features available, or simply the look and feel of the service and site.
Download and install both the desktop and mobile software for each product you are considering, and have at least one more person at the firm do the same. This direct comparison and shared experience will elucidate minor advantages and disadvantages that might otherwise go unnoticed.
When you have decided which software fits your firm best, explain to each team member the importance of having everyone on board. Internal communication, which is not one-on-one, should move to the collaboration solution immediately and completely. This way all ongoing conversation on any given topic can be found just where it is expected.
Even if the appeal of collaborative software can be difficult to grasp for those who have not used it, thousands of companies across many industries have made the move. If communication at your firm could use an upgrade, give it a try. The only thing you have to lose is thousands of emails.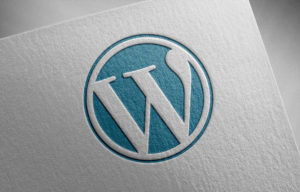 Are you looking to maximize your law firm's website's potential? You're in the right place. WordPress offers a wealth of plugins that can improve your website's functionality, from search engine optimization to online event scheduling. Here are five must-have plugins for law firms: Gravity Forms – Communication is key when it comes to your law…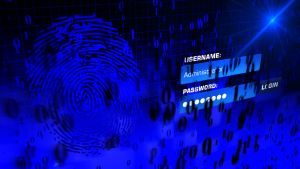 Over one million WordPress websites have been infected by a malware campaign called Balada Injector since 2017, according to cybersecurity firm GoDaddy's Sucuri. The attackers behind the campaign use all known and recently discovered vulnerabilities in WordPress themes and plugins to breach sites. They typically play out their attacks in waves once every few weeks,…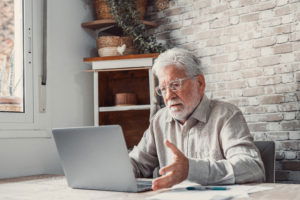 As a law firm marketing director, you understand the importance of SEO in driving traffic to your website and generating leads for your firm. However, convincing the partners of your law firm to invest in SEO can be a daunting task, particularly if they do not understand its benefits. Here are some tips on how…