Let's Untie the Knot – the Latest Trend in Online Lawyering
Most people do not get married thinking they are going to get divorced. However, sometimes things happen and a divorce looms on the horizon. Retaining an attorney for the divorce can be quite costly.
In fact, the average cost of just one family attorney can run to $17,250. If both parties hire attorneys, then the cost can run to $34,500 or higher.
Realizing that technology was changing the legal industry in new ways allowing for new and streamlined efficiency in legal matters, entrepreneur and Portland, Oregon family lawyer, Nicole Schaefer stepped in and applied her thoughtful and forward thinking vision to creating an online DIY divorce website – Let's Untie the Knot. Simply put, the service for uncontested divorces in the state of Oregon, only, is attorney-free (unless you need help understanding the documents), hassle-free and court-free. And the best part? It is a fraction of the cost.
Schaefer says, "Our service is about convenience and affordability. I want people to see the divorce process as something they can take care of easily, with less stress and more money. If I had to describe the service in one sentence, it would be: We are eliminating the 'fee-for-time' model and replacing it with a 'fee-for-service' model. Our website is a strategic mix of do-it- yourself (DIY) with do-it-for-me — the perfect combination."
However, it is strongly emphasized that website clients know that those helping them are not their attorney. The website is simply there to guide users through the process, translate the law, offer help if it is needed and to file and serve documents for clients. "We are not going to be their attorney of record or their personal attorney. Making sure people know that is the most important part," Schaefer added.
The future of law in the digital age is beginning to take shape and it very much looks like a brave new world where things can be done in a more hands-on manner by divorcing spouses or even online record expungement. Although the legal industry is considered traditional and slow to change, the law needs to change to meet new technological demands.
"I suspect we will see many websites popping up in the future for all kinds of legal services. I always say that the future of law is online. I've seen that even with virtual firms. Those are growing like crazy, as a disruptive business model, and I think it's wonderful. I think perhaps, in the future, there will be no brick and mortar law firms left," Schaefer opined.
Getting Down to Business of Untying the Knot
Let's Untie the Knot website users can expect a step-by-step, automated approach that helps guide them through every step of an uncontested divorce proceeding. The site has a secure server and all personal information is encrypted.
There are six simple steps for users to follow when using Let's Untie the Knot services. The initial step is the sign up, then the introductory petition, serving the spouse, financial disclosures, getting to the deal/negotiating terms and creating and filing the final document with the court in your jurisdiction.
There are four packages offer:
Free – for $0 this option lets users take a quiz, review a summary of what paperwork is required and test the website
Basic – for $750 this option provides all necessary PDFs, offers 72-hour detailed responses and provides instructions to users on how to file the documents themselves
Pro – for $1,500 this option files on behalf of one spouse, responds in 48-hours and includes a parenting plan and offers a 60 minute phone consultation
Premium – for $2,500 this option offers a personal divorce consultant, responses within 24-hours and files for both spouses and offers a 90 minute phone consultation
The automated Let's Untie the Knot services allow individuals who want a hands-on input into the terms of their divorce to do just that. The automated services allows customers to craft their divorce outcomes in beneficial ways. This changes and enhances the legal industry in surprising ways.
"We want to de-mystify the divorce process and the documents. The divorce documents were created by lawyers, for lawyers. That doesn't mean the public can't also learn to read and understand them — or that they shouldn't learn how to. I think our service will make people enjoy the legal process more and also understand that legal services don't have to be expensive, scary and/or overwhelming. Our service allows people to have constant contact and constant customer service — something they wouldn't normally get at a traditional law firm, or at least not without extra cost," outlined Schaefer.
The legal industry looks like it is evolving in ways no one thought were possible even just a few years ago. Are the changes to move forward into the digital age going to be easy? Likely not, but it must happen.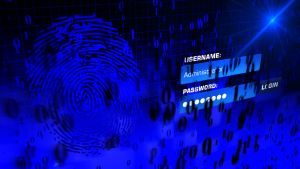 Over one million WordPress websites have been infected by a malware campaign called Balada Injector since 2017, according to cybersecurity firm GoDaddy's Sucuri. The attackers behind the campaign use all known and recently discovered vulnerabilities in WordPress themes and plugins to breach sites. They typically play out their attacks in waves once every few weeks,…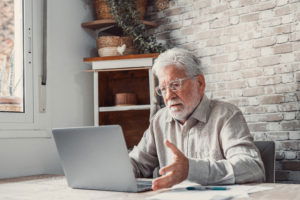 As a law firm marketing director, you understand the importance of SEO in driving traffic to your website and generating leads for your firm. However, convincing the partners of your law firm to invest in SEO can be a daunting task, particularly if they do not understand its benefits. Here are some tips on how…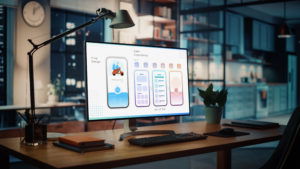 User experience, commonly referred to as UX, is an essential aspect of any marketing strategy, including law firm marketing. It encompasses everything that the user experiences while interacting with a product or service, including ease of use, accessibility, visual appeal, and overall satisfaction. The psychology behind user experience is a fascinating subject, and understanding it…