Link-Building Strategies and Ideas for Law Firms
It is difficult for your law firm to stand out on its own. Law firms typically do not have the luxury of brand power afforded to members of other industries. With the exception of high-profile cases or word-of-mouth, prospective clients do not usually remember a specific law firm, nor can they point to one immediately when they are going through legal troubles.
Most people will do their due diligence and research before deciding which law firm to hire, so law firms turn to marketing, specifically search engine marketing to increase brand and consumer awareness.
Google is the foremost leader in search engine traffic, and the bulk of your leads will likely come from potential clients researching your firm on Google.
Thus, doing well on Google's search engine results page (SERP) is paramount to your firm's success.
How to Get to the Top...
[s2Member-Login title="Subscriber Exclusive Content. Signup Free or Login to Read" /]
[s2If current_user_can(access_s2member_level0)]
To make this possible, SEO, or search engine optimization needs to occur on your firm's website to help show Google's search algorithm that your site is beneficial for people searching for legal help. Content in a vacuum, without promotion and links, is not enough.
Google has confirmed that its three most important ranking factors are RankBrain, content and links. Google has not clarified order of importance between content and links, but it has stated that RankBrain is the third most important ranking factor.
RankBrain is a machine learning, artificial intelligence program that helps process and deduce search queries. RankBrain is given historical search data, and subsequently teaches itself to better help consumers find what they may be searching for. RankBrain comes into play most notably when someone makes a previously unrecorded query; RankBrain uses machine learning to parse the meaning of the unknown term or phrase.
Content is simply the copy on your website. Content can also include podcasts and videos, but Google can only understand what is contained in media files if they are properly described with text and code. Google has stated that user experience is one of the most important values it holds, and Google links the presence of unique, informative content that attracts users to positive user experience.
Links, specifically inbound links or backlinks, are when a particular page on your website gets hyperlinked to by another website.
Acquiring links, or link-building, is an SEO technique that requires assertive, focused effort in research, planning, outreach and promotion.
Link-building basics
Why does it matter who links to you?
Link-building is important because it shows search engines that your website and its content can be used as a reference. One of the original Google breakthroughs in search was its ability to use not only words and strings to evaluate content, but also to use the implied endorsement of third parties, in the form of links. Links to your content show Google that your website may help consumers find the answers to their queries.
Authoritative domains and leaders of their respective industries linking to your website will pass on more authority (or domain authority) than random, low-value sites.
Why are some links more valuable and harder to get than others?
Not all links are equal. If you are the leading authority in your industry, it is safe to assume your website is valued highly. This is because Google trusts your site to be informative and helpful for users searching within that industry.
For many years, you were able to clearly see how Google valued your website. PageRank was the original algorithm used by Google to evaluate a website's ranking. It was scored on a scale of 0-10, with 10 being the best. Being able to see the ranking allowed black-hat marketers to take advantage of the scores, offering to sell you links from websites with high PageRank scores, or build links with only high PageRank scores, regardless of relevance to your respective industry. When Google found out about this, it immediately removed PageRank from public view.
However, PageRank, or some version of it, is still a metric Google uses internally. And there are other ways to see your website ranks. The most popular is Moz's Domain Authority (DA) rank. It is scored from 0-100 and is what many marketers use as a substitute for not being able to see PageRank. Domain Authority can be equated to PageRank in blocks of 10; for example a DA of 1-10 would equal a PageRank 1, 11-20 PageRank 2, and so on. This is not exact but a good estimate to understand how Google is valuing your site.
What makes a good link?
Natural, editorial links are the most beneficial links for your site. These are links that are acquired organically, when someone links to your web page voluntarily because your content stands out as unique, informative and helpful. Natural, organic links are very difficult to obtain.
The most common way to link-build is through manual outreach. You should construct your link-building campaigns around links received through manual outreach. The most straightforward method of manual outreach is emailing websites you think could benefit from linking to your content. You can also seek broken links — links to sites or pages that no longer exist — and then offer your site's content an alternative source to repair the link.
One challenge to building high-valued links is the "nofollow tag." A nofollow tag tells search engines that although they see an embedded link, these links should not receive the referring website's endorsement. In other words, the website is saying that while this link might be helpful to its users it does not want search engines to see that link as a recommendation for the overall value of the third-party page or website.
There are a variety of reasons a site would use a nofollow tag for some of its links, the most common being self-preservation. If a high-quality website did not use nofollow tags, spammers would plug their links anywhere possible, such as in guest posts or the comments section, and reap the benefits of the site. Google may see this and devalue that website, thus causing that website to fall down in ranking through no fault of its own.
Link-building tactics
Most link-building campaigns will begin with an effort to find the pages within your website that you feel other websites would benefit the most from linking to, as well as those pages that contain the keywords it is your goal to rank well for. This could be the homepage, a page with unique content or even an infographic. Next, identify what your target audience will be. Then, based on what you are most comfortable with, form your plan and execute.
There are many strategies you can take when building a link-building campaign. It is prudent to tailor your campaign around your own strengths. Below are just a few tactics that you can try.
Search modifiers
Search modifiers should be at the top your toolkit. Search modifiers are an advanced way to research queries on Google. Using modifiers, you may find linking opportunities that are readily available. An example of a modifier is:
"Firm Name" -site:Your Firm URL
This modifier for BLF's own website would look like this:
Bigger Law Firm -site:www.biggerlawfirm.com
This will tell Google to search specifically for mentions of your firm name while also omitting your own website from contention.
Additional search modifiers
"Quoted" "Firm Name" -site: Your Firm URL
This will search for mentions of your firm name and include any use of the word "quoted." You can replace "quoted" with any word you may think will produce link-building opportunities, and search for mentions of your firm name combined with that word.
Site:edu "Firm Name"
Search Google for mentions of your firm name on a site with a .edu domain.
Site:gov "Firm Name"
Search Google for mentions of your firm name on a site with a .gov domain.
Site:org "Firm Name"
Search Google for mentions of your firm name on a site with a .org domain.
OptimizeSmart has compiled a list of additional search queries you can use when doing a link-building campaign, which you can see here: http://blfmag.com/search-modifiers
Email outreach
Email outreach is the most basic tactic you can use for manual link building and also the most time-consuming. You will first need to create a list of authoritative sites within your industry. When you have collected a good number of sites, you will need to create an email template with room for personalization. A template that cannot be tailored to the site it is targeting will not look appealing to the webmaster. The template should include:
1. The reason for your email
Compliment the webmaster on the website's reach or accomplishments.
2. The anchor (link) text on the external website and the url to which it should link
This can be any page you think would benefit users and the person from whom you are soliciting the link.
3. The reason the external site should link to your site
Your link needs to have value to the other site, and this is where you can let the webmaster know why it would be useful to link back to you.
Local directories
Being in the local map on Google's SERP is important because of the visibility achieved by being at the top of the page. One way to help get on the map is to be in local directories.
Sign up for as many local directories as you can find, and make sure your citations are an exact match to your Google My Business profile information. Focus on quality – if a directory promotes themselves as a local directory but has a low domain authority, getting listed will not offer any benefits to your site.
Link-building is both difficult and time-consuming
Generally, you would hope your inbound links come organically, based on the merit of your content. However, hoping your content will be linked to is not a strategy you want to employ. Your competitors may be working on an aggressive strategy to acquire links, thus placing higher in search rankings while you wait.
By being proactive, you can increase your chances of accumulating valuable links. However, this by no means is an easy task. It is a process with many steps and requires both persistence and patience.
It may seem daunting to undertake a link-building campaign. It takes time for the results of your link-building to come to fruition. A successful campaign may not have immediate, obvious positive effects for your website. You will have to check Google Analytics to see if your campaign has made a difference in your traffic.
Despite these difficulties, link-building is a worthwhile use of time and resources. Acquiring links is still key to ranking well in Google's search results.
[/s2If]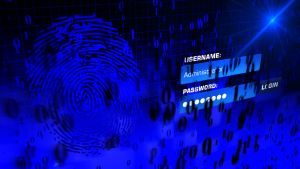 Over one million WordPress websites have been infected by a malware campaign called Balada Injector since 2017, according to cybersecurity firm GoDaddy's Sucuri. The attackers behind the campaign use all known and recently discovered vulnerabilities in WordPress themes and plugins to breach sites. They typically play out their attacks in waves once every few weeks,…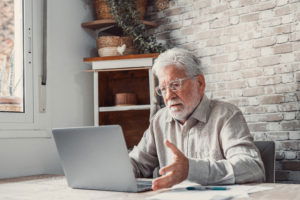 As a law firm marketing director, you understand the importance of SEO in driving traffic to your website and generating leads for your firm. However, convincing the partners of your law firm to invest in SEO can be a daunting task, particularly if they do not understand its benefits. Here are some tips on how…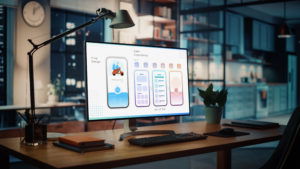 User experience, commonly referred to as UX, is an essential aspect of any marketing strategy, including law firm marketing. It encompasses everything that the user experiences while interacting with a product or service, including ease of use, accessibility, visual appeal, and overall satisfaction. The psychology behind user experience is a fascinating subject, and understanding it…