Local for Lawyers: How Google's Local Guides Can Help Put Your Firm on the Map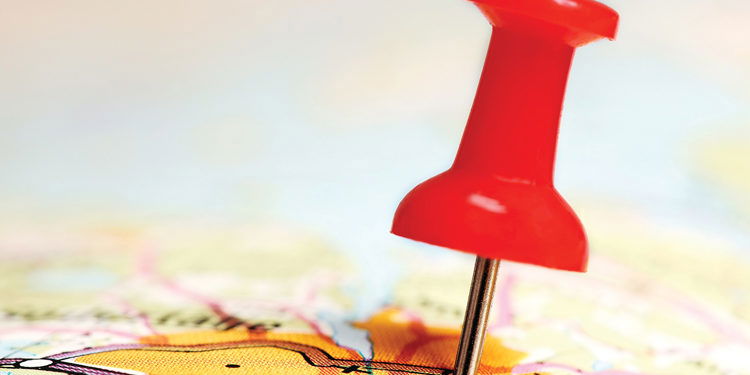 You've probably Googled your own firm at least a dozen times, and you know what the results look like. When you type in the name of your firm, you should get a representative flurry of your SEO efforts; it's a bit easier to rank page one for your own name than it is for terms wandering lawyer-seekers try before finding you. Google Maps drops a red point onto your location. You have already claimed that point, filling your profile in with hours, website information and more. There's also room for reviews, but precious few firms have them. You don't, either.
If your firm has been working to increase the number and quality of online reviews from current and former clients, you've probably been focusing on Yelp (the top community-review program for just about anything these days) or on lawyer-specific databases like Avvo. Google Local reviews have always been a lower priority, but that may be about to change. Local's new high-status group for reviewers, Local Guides, might be just the push your area needs to fill that blank spot on your profile with some stars.
Yelp's Elite Squad is great, but Google's Local Guides has the potential to be much more powerful for attorneys.
Google launched Local Guides in February, shaping it from the remains of its previous, decidedly underwhelming rewards program, City Experts. The new concept is much sleeker, and it cuts through a lot of the bulk Yelp presents to businesses and reviewers. And right now, it's a great opportunity for lawyers.
In 2005, Yelp established an "Elite Squad" program to highlight and encourage regular reviewers. Elite Squad members leave an identifying badge with their reviews, and they receive all kinds of perks for their membership, from branded trucker hats and other swag to invitations to swanky, exclusive parties at venues not-so-subtly attempting to attract their favor. Elite Squad members are chosen by application and committee, and Yelp itself will tell you there's no guaranteed way to gain entry. Squad members need to reapply every year.
That subjectivity is representative of one of Yelp's flaws for SEO-minded attorneys: the startup cost for users is intimidatingly high. Yelp wants personalities and interactions, not just reviews. To become Yelp Elite, you need friend connections, photos, piles of quality reviews and a magical unicorn "something." And to become a Yelp reviewer at all, you need to pour time into the site. If a client tries to leave you a happy review on Yelp and hasn't used it before, neither of you is likely to ever see the feedback on your page. Yelp comprehensively trashes reviews from first-time reviewers, almost without exception (especially if the new users don't immediately dive into Yelp's community aspects).
Fortunately, Google Local Guides may generate comparable results in a format better-suited to the attorney-client relationship. And since Google Local does not require the lengthy profile details and other hoopla Yelp users need to get reviews to appear, getting started is easier for everybody.
If your potential reviewer has a Gmail account, he or she has an overarching Google Account that collects all of Google's services. That means that he or she already has a basic Google+ profile, needed to leave Google Local reviews, set up automatically. Users don't have to build to review you; they just have to log into an account they already have – even if they've never used it.
Local Guides, just like Elite Squad members, are top review contributors. And just like the Elite Squad, they receive a shiny digital badge and a pile of rewards. But unlike Yelp, Google lays out simple, straightforward steps to becoming a Local Guide.
Sign up for Local Guides.

And that's it. Seriously. Anyone can become a Local Guide. However, Guides who have submitted less than five "high-quality reviews" (meaning specific, helpful and more than a few words in length) get few perks. The main one is a newsletter subscription. So Google hopes to encourage more reviewers and more reviews with higher levels of membership in the program. So:

Leave five or more reviews to receive Google beta-testing opportunities and event invites.
Reach 50 reviews. At that point, the coveted badge appears with your reviews.
At 200 reviews, Google might feature you directly, and you receive an as-yet-undisclosed Annual Gift.
It's extremely easy to start reviewing. The bar for recognition is lower and more visible than Yelp's. And overall, the program should boost the number of reviews in your area, over time. It's an ideal change for little-reviewed businesses, including law firms.
Importance may change with location and practice area.
Depending on where and what your firm is, though, you might need to wait awhile before you see results from Local Guides' creation.
Some areas of law (like criminal defense or bankruptcy) are harder for people to review, because they don't want to publicize the situation that brought them to your door. Google Local gives these clients another avenue to discuss when reviewing – talking about your firm as a part of their community.
Generally speaking (and this is a massive overgeneralization), if you're in or near a major metropolitan area, every tech platform you can think of will matter. You'll want to get active on both Yelp and Google Local, and you're bound to bump into Local Guides and Yelp Elite Squad members without even trying (though you may need more effort to get them to review you).
But geographic trends are very real, especially for less populated areas. People in your area may use Google+ a lot more than the average American city, or they may rely more on social media, or they may not review the town fixtures much at all, since everything's been around since 1907.
That's not to say that review platforms won't matter for you; rather, every review becomes more valuable, and getting them will allow you to pull ahead of your competitors with surprising potency. For more on encouraging Yelp and Google Local reviews for your firm, see "Law Reviews of a Different Kind" in December 2013's BLF.
You should get reviewing, too.
There's a big marketing incentive to use Google Local's review system yourself – you can be part of its growth in your community, with a visible profile attached.
Your favorite family-owned burger joint might remember that you wrote them that glowing review when their son is looking for a divorce attorney, especially if you carry Guide weight. But more importantly, you're encouraging the use of Google Local's review system in your area. People who see and use reviews from a source are much more likely to contribute to that source over time. And perhaps most key of all: it's a fun, quantifiable way to get to know your own area better, and for your area to get to know you.
When potential clients are considering hiring you, many of them plug your name into Google to see what happens. If a potential customer is searching for more information about you directly, your Google+ profile and reviews may enter their field of vision. Human connection and personality are two of the trickiest ideas to convey through marketing, and community activity outside self-promotion can do a great job of it. What better proof of your dedication to your region and involvement in your community, no matter your practice area, than a Local Guide badge?
With a Local Guide badge connected to your profile, and your Google+ profile connected to your firm, searchers can browse examples of your writing and personality outside what can be a rigid legal context. And who knows, you may just get a client because of your mutual dedication to house-made aioli.
Whether as an attorney, optimizing your firm to attract Local Guides, or as a Guide yourself, Google's new program offers great opportunities.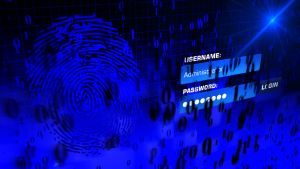 Over one million WordPress websites have been infected by a malware campaign called Balada Injector since 2017, according to cybersecurity firm GoDaddy's Sucuri. The attackers behind the campaign use all known and recently discovered vulnerabilities in WordPress themes and plugins to breach sites. They typically play out their attacks in waves once every few weeks,…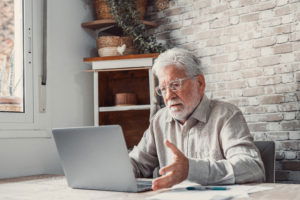 As a law firm marketing director, you understand the importance of SEO in driving traffic to your website and generating leads for your firm. However, convincing the partners of your law firm to invest in SEO can be a daunting task, particularly if they do not understand its benefits. Here are some tips on how…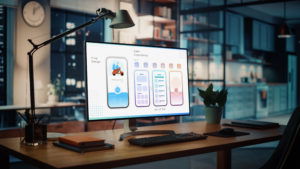 User experience, commonly referred to as UX, is an essential aspect of any marketing strategy, including law firm marketing. It encompasses everything that the user experiences while interacting with a product or service, including ease of use, accessibility, visual appeal, and overall satisfaction. The psychology behind user experience is a fascinating subject, and understanding it…