Make Connections With Online Video Marketing
New York-based medical malpractice and personal injury lawyer Gerald Oginski started doing online videos back in 2006 to help drum up potential clients.
It was out of necessity, really.
"Most of the attorneys were using the same crappy advertising to market their services," said Oginski, who has gone on to create more than 500 such videos since then. "The problem was that nobody was standing out in the crowd. If you're looking for an attorney, how do you choose when everyone does the Yellow Pages or has a commercial?"
Oginski said videos have helped him to consistently generate more than three-quarters of his new business online, adding that his site regularly comes up in an organic search on Google.
Video marketing for attorneys is not exactly new. But the take-home message is that it is becoming more prevalent – showing up on firm websites, personal YouTube channels and social media sites such as Facebook. And that trend will likely only continue.
"Commercials are dead; TV-style advertising is totally useless," Oginski said.
Proponents of videos say they are effective because they often answer basic questions about the legal process and provide a glimpse into how an attorney looks, thinks and talks, which is vital to a potential client's decision about which firm to choose.
"I use videos now and my primary purpose is to educate potential clients about what their problems are and what I can do to help them solve those problems," said Anthony Castelli, an Ohio-based accident and injury attorney. "My theory is knowledge is power and it's easier to give them a video than give them something to read on the web."
Instead of talking about himself extensively, Castelli provides information in his videos about things such as how contingency fees work, quick injury settlement tricks used by insurance companies and how to pick out a good attorney.
"Think of it as an education-based marketing tool," he said. "It's not a commercial."
But Castelli said online videos are not the end-all, be-all for attorney marketing and that lots of hits do not necessarily translate into new clients.
The Kipness Law Firm in Dallas has used online videos, too. One on YouTube talks about what you should do if you find yourself in a personal injury situation. The video's tips are: Contact an attorney, take photos, call 911, get information, report the accident, see a doctor, keep a journal, disclose pre-existing issues, keep track of lost time at work, do not give statements to an insurance company until talking to attorney and do not sign papers from an insurance company.
"If you follow these tips, you'll have a much better chance of getting full compensation for your injuries," Robbie Partida-Kipness says in the video.
Why are such clips effective?
"For a couple reasons," said Jason Kipness, attorney and firm president. "It keeps people longer on the website so they don't click off. Also, it's a personal introduction and potential clients can see if they like the way you look and talk…it's almost like a face-to-face meeting."
Not in the game yet? Consider these tips:
Make sure you provide valuable information
Answer frequently asked questions
Maintain high standards for technique and video quality
Do not make them too long (Oginski says his sweet spot is two to three minutes, while Castelli says a minute is best)
Ditch the auto-play option; viewers often immediately click back if a video auto starts while logging onto a website
Videos Helpful in Casework, Too
Marketing is not the only way video is transforming the personal injury arena. When it comes to casework, Day in the Life Of videos are becoming increasingly important in garnering big-time settlements and favorable verdicts for personal injury attorneys.
DITLs, as they are called, have been receiving lots of media attention lately. Interestingly, though, they have been admissible in court since 1972. Although they can be made for a modest fee, some can reportedly reach upwards of $20,000 when more elaborate.
"I've used them and they're very effective in showing the loss that the defendants don't really want to look at," Castelli said. "It lets people know you are serious about the case and are committed to putting assets…toward going after the wrongdoer."
Sometimes these videos are made in-house but companies such as Visual Justice and Verdict Videos also provide professional video services to personal injury law firms.
Verdict Videos website, www.verdictvideos.com, boasts that their video style "…transforms your client's complaint into an effective legal video presentation with professional narration, expert witness interviews, before and after photographs, day in the life video footage and more."
Visual Justice's website, www.visualjustice.com, stresses a results-oriented art form.
"We are story tellers. Everyone at Visual Justice has honed their craft of sifting through the facts of a case and boiling it down to its emotional yet factual essence," the site reads. "Because of our backgrounds in television we understand that the viewer's interest is based upon their attention. We tell your client's story in a concise manner with depth and compassion."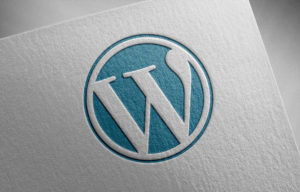 Are you looking to maximize your law firm's website's potential? You're in the right place. WordPress offers a wealth of plugins that can improve your website's functionality, from search engine optimization to online event scheduling. Here are five must-have plugins for law firms: Gravity Forms – Communication is key when it comes to your law…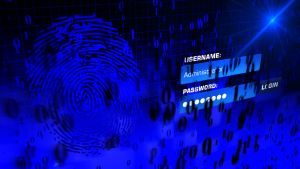 Over one million WordPress websites have been infected by a malware campaign called Balada Injector since 2017, according to cybersecurity firm GoDaddy's Sucuri. The attackers behind the campaign use all known and recently discovered vulnerabilities in WordPress themes and plugins to breach sites. They typically play out their attacks in waves once every few weeks,…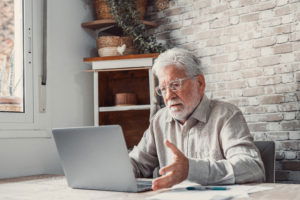 As a law firm marketing director, you understand the importance of SEO in driving traffic to your website and generating leads for your firm. However, convincing the partners of your law firm to invest in SEO can be a daunting task, particularly if they do not understand its benefits. Here are some tips on how…