Making Your Attorney Website Senior-Friendly
Seniors are one of the most rapidly growing demographics in the online community. But research conducted by both the National Institutes of Health and the Nielsen Norman Group indicates that seniors remain underserved by website design and usability. Researchers at Nielsen estimate that websites are 43 percent more difficult for seniors to use than they are for younger individuals.
Some areas of law are more naturally geared toward seniors, but America's aging population affects sites internet-wide. Between 2002 and the end of 2012, internet use by seniors (defined as those 65 and older) increased by 14.8 million users, equating to a growth rate of 16 percent per year. While more individuals under 65 still use the Internet, seniors are coming online at a considerably higher rate than young people, who are more likely to have been early adopters of technology. The combination of an aging national population and a consistently increasing senior willingness to use the internet indicates that this trend will likely continue. Business sense dictates that your website should be accessible to as many demographics as possible.
The age of a user does not inherently hinder his or her ability to use technology. However, age-related changes in health can have an impact on the performance of website-related tasks. Good website design mitigates age-related challenges, helping to build trust with visitors and increase conversion rates.
Websites that are more accessible to seniors offer enhanced usability to all visitors. Many techniques for organizing and presenting content to seniors are hallmarks of a design philosophy that focuses on creating a good user experience for everyone. For example, a top recommendation from the National Institute of Health is to break text into smaller pieces and use white space to visually separate different areas of copy for older readers. Since most internet users scan pages to look for relevant information (rather than read them from top to bottom), this technique of sectioning content directly addresses the concerns of both seniors and all web users.
Usability issues unique to seniors
The aging process affects all human systems, and changes in vision or cognition can hinder a person's ability to interact successfully with a website. A decrease in manual dexterity may make it more difficult for some seniors to use complicated menus or to access the correct option in a series of drop-downs. Age also affects working memory and spatial memory — the ability to remember where items are located within a space — which can hinder a senior user's ability to manage and remember unfamiliar tasks. Perceptual speed and textual comprehension also decline with age, making it more difficult to categorize and process new information.
According to research presented in the Nielsen Norman Group paper, "Senior Citizens (Ages 65 and Older) on the Web," seniors are almost twice as likely as younger users to get frustrated and give up on a task when working online. The Nielsen study showed that seniors stopped 30 seconds sooner than younger people when trying to complete an exercise. Younger members of the control group were twice as likely to try a new or alternative method, like a site-wide search or online chat. Since seniors are less familiar with the ways in which websites display material, it is critical to organize and present information clearly.
Organizing content
Half the seniors participating in the Nielsen study said that they used notes to keep track of the steps and instructions necessary to navigate the sites they visited most often. Opaque navigation or deep page structures — ones that require users to take several actions in order to reach a desired goal — are more likely to hinder seniors.
A site's page hierarchy should be broad and shallow, minimizing the number of clicks necessary to complete essential tasks. By limiting structural complexity, a firm can make it easier for visitors to learn and remember how content is organized. Always provide an obvious method for returning to previous pages; "breadcrumb navigation" is a popular way to provide a trail back to a visitor's starting point. Each clickable breadcrumb contributes a point to an ordered, clearly displayed track that a user could follow to his or her original landing point. Google recommends the use of breadcrumb navigation to enhance usability on all websites, so consider adding it to your website's pages regardless of your specific user demographics.
Visitors should be able to determine how your content is organized quickly. A clear hierarchy of pages allows users to predict where navigation will lead. Since not all visitors will land on your home page first, they should be able to anticipate what information a link will provide from any given starting point.
Standardized task sequences are critical to accessible content organization. Make sure the steps for doing something, like performing a search, finding a link or contacting your firm, are the same sitewide. Visitors of all ages value consistency. Unexpected changes are frustrating, but erratic navigation and unanticipated changes in page structure hurt seniors more than other users.
Writing content
Aging reduces reading comprehension abilities, and it can hinder an individual's ability to focus for long periods of time. Content on sites geared toward seniors must be non-technical and easy to understand, even for readers not at all familiar with your areas of practice. Consider the following components when writing content for an older audience.
1. Minimize the use of jargon. In a webmaster help video released in February, Matt Cutts, the head of Google's web spam team, answered a question about the use of technical jargon in website content. Cutts said, "If you're erring on the side of clarity, and on the side of something that's going to be understandable, you'll be in much better shape." Cutts' advice is particularly applicable to attorneys whose audience consists largely of older individuals. You do not have to dumb things down to an insulting degree, but remember to use lay language and to clearly explain any terms not used commonly in everyday speech.
2. Use active voice and speak directly to the reader using second person. For example, avoid passive statements like: "The clients' questions are answered by an attorney during an initial consultation." Instead, reword in active voice, using second person: "An attorney answers your questions during an initial consultation."
3. Write in the positive. Steer clear of using negative words, and when offering advice, give "do" instructions rather than "don't" instructions. Avoid a sentence like:
"Don't forget to name beneficiaries." Instead, use the positive statement: "Remember to name beneficiaries."
4. Provide text-only versions of multimedia content. Be sure all content is available in as many forms as possible.
5. Put your most important message first. Seniors are less likely to dig through content to find key points. Make sure they see what you most want them to see immediately.
Designing pages
Design can be used to guide visitors through a page toward a desired action. When designing pages geared toward seniors, remember that certain website practices that younger people use automatically, like clicking and navigating menus, may not be as familiar to older adults. Age also causes changes in spatial memory, so designs must be clear, uncluttered and consistent. The following considerations can help make your site more accessible.
Treat text as an important design element. Text size is an important consideration when designing with seniors in mind. Web designers continue to increase the standard size of website text to ensure that pages are readable on both large and small screens. Seniors in particular are helped by this trend; age-related vision impairments are a common barrier to website use. All body copy should be at least 14 points, and users should have the option of increasing and reducing text size to suit their reading comfort levels.

Once text is properly sized, map out how to place it within pages. Break long paragraphs up into smaller sections. Group related content together on the page and separate different subjects with clear section titles. Vary type weights between regular and bold to enhance the division between grouped topics.

Use white space to your benefit. White space is visually and functionally effective. It helps to delineate sections of content clearly, and it enhances the ease of navigating through a site. Be sure to give all clickable items extra space. Age-related reductions in dexterity can make clicking on small links difficult. By adding white space around links, paragraphs and design elements in general, you help to make a site feel calm, welcoming and uncluttered. At the same time, you enhance seniors' ability to move through the site successfully.
Use color to identify links a user has followed. Seniors may find it difficult to remember which pages they have already visited, causing frustration when they attempt to search for specific information. Use color to clearly identify the type of link being displayed. Make the color of visited links noticeably different from the links to pages a visitor has not yet seen, and make the color of all links distinctly different from plain-text body copy.
Allow choices to be made by click. Drop-down menus or sliders that rely on hovering can present barriers to seniors, since they require a certain level of manual agility to maintain. If you do choose to use drop-down menus, make them expand and contract on click, rather than on hover, so that the user does not have to maintain mouse position in order to make a selection from the menu.
Handle errors transparently in forms and submissions. Seniors are more easily prevented from completing forms that require specific formatting, like dashes within a phone number. When an input field is filled in incorrectly, seniors are less likely to notice or understand the error message, as the text has to compete with a number of other design elements on the page. According to Nielsen's error handling standards, error messages should be straightforward, polite, precise, easily seen within even a complex page structure and written in language geared toward humans. Good error messages also offer constructive advice and give users a way to fix the error and move forward with their efforts.
The dual necessities of clarity and consistency underlie all of the techniques listed above. Page titles, navigation elements, search boxes and contact information should be in the same location on every page. When developing visual elements, create a single set of icons and buttons to use throughout the site in order to make the association between the icon and its meaning clear. Ensure that all graphics support the text. Contextually, everything on the page should make sense together; superfluous design elements can be confusing to both visitors and search engines.
Information organization and design for seniors is, in some ways, very similar to designing for the population as a whole. When you make your website more usable, everyone's experience is enhanced. Always err on the side of clarity and functionality.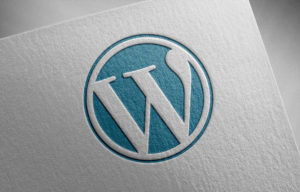 Are you looking to maximize your law firm's website's potential? You're in the right place. WordPress offers a wealth of plugins that can improve your website's functionality, from search engine optimization to online event scheduling. Here are five must-have plugins for law firms: Gravity Forms – Communication is key when it comes to your law…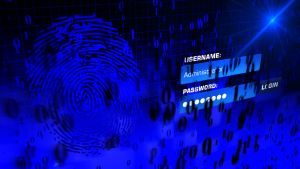 Over one million WordPress websites have been infected by a malware campaign called Balada Injector since 2017, according to cybersecurity firm GoDaddy's Sucuri. The attackers behind the campaign use all known and recently discovered vulnerabilities in WordPress themes and plugins to breach sites. They typically play out their attacks in waves once every few weeks,…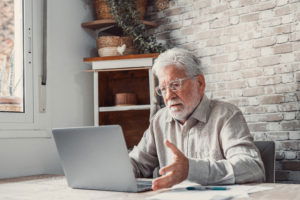 As a law firm marketing director, you understand the importance of SEO in driving traffic to your website and generating leads for your firm. However, convincing the partners of your law firm to invest in SEO can be a daunting task, particularly if they do not understand its benefits. Here are some tips on how…